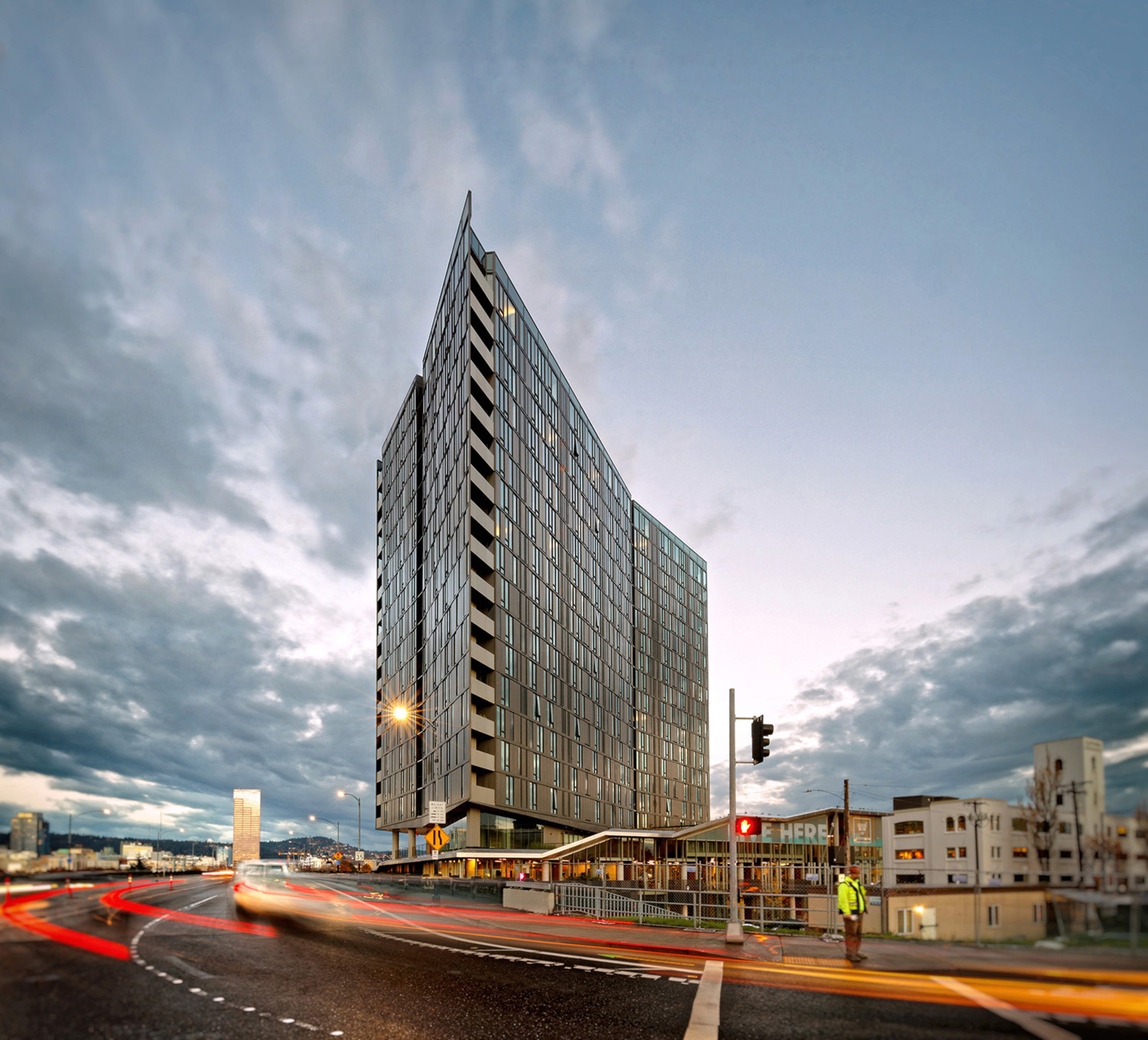 YARD is a catalyst project born out of the Portland Development Commission's Burnside Bridgehead Framework Plan to revitalize the Central Eastside waterfront to build a new neighborhood.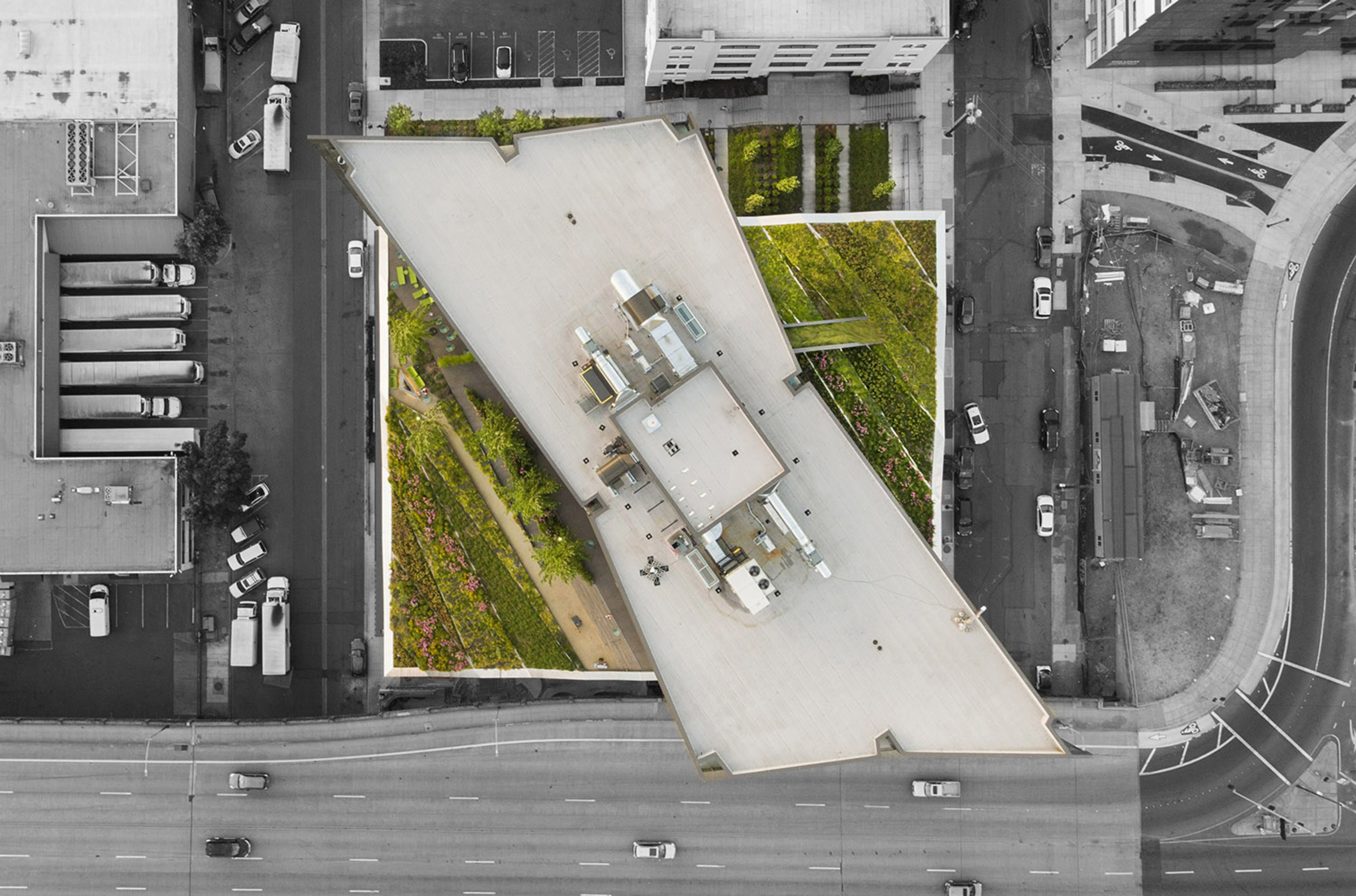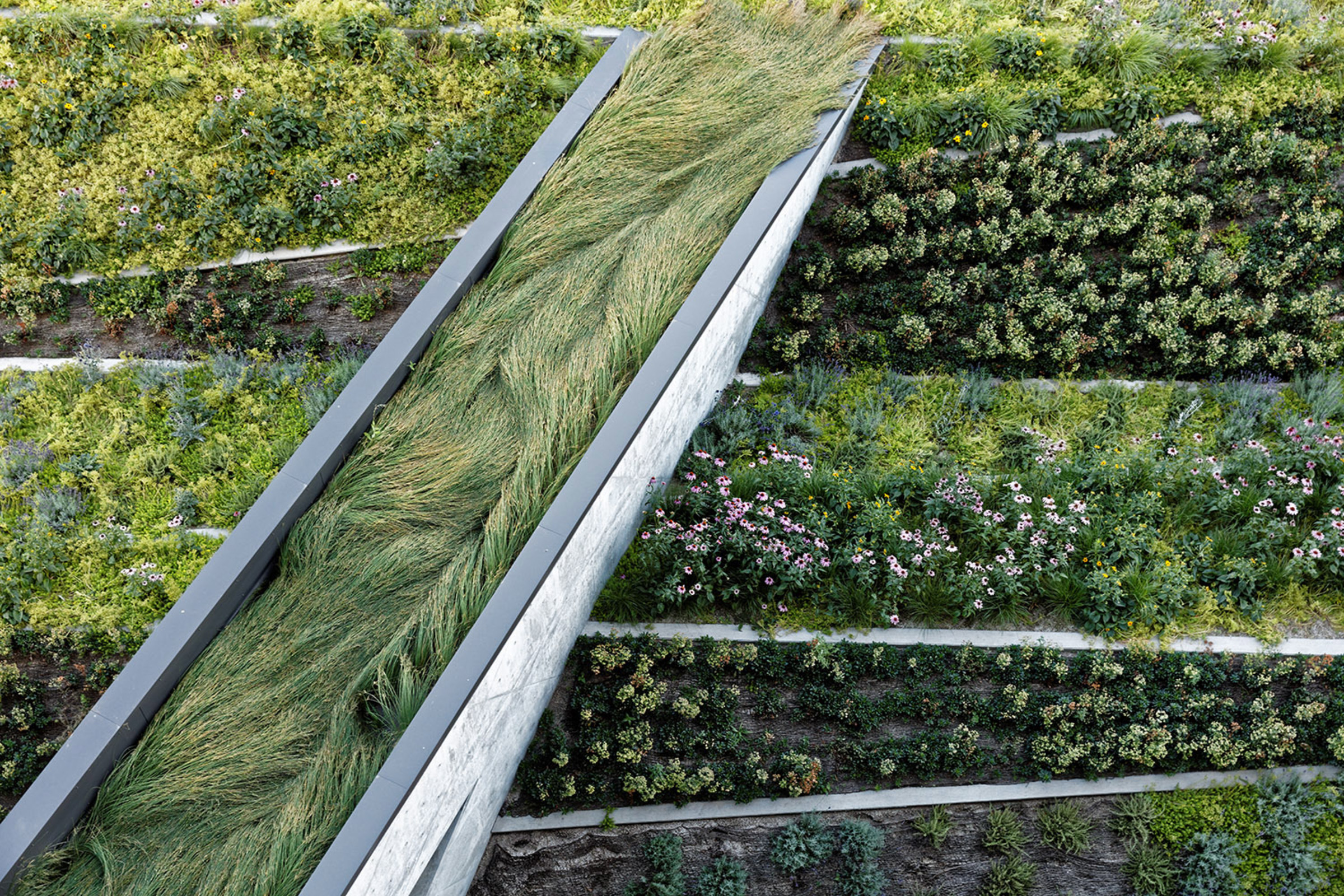 YARD is a mixed use 21 story building that includes 286 unit apartments of which 57 are workforce affordable units with an elevated folded terrain landscaped podium that houses a spa, gym, co-work with additional restaurants and retail at the ground level surrounding the 195 parking space facility connecting pedestrian and bicyclist for accessibility.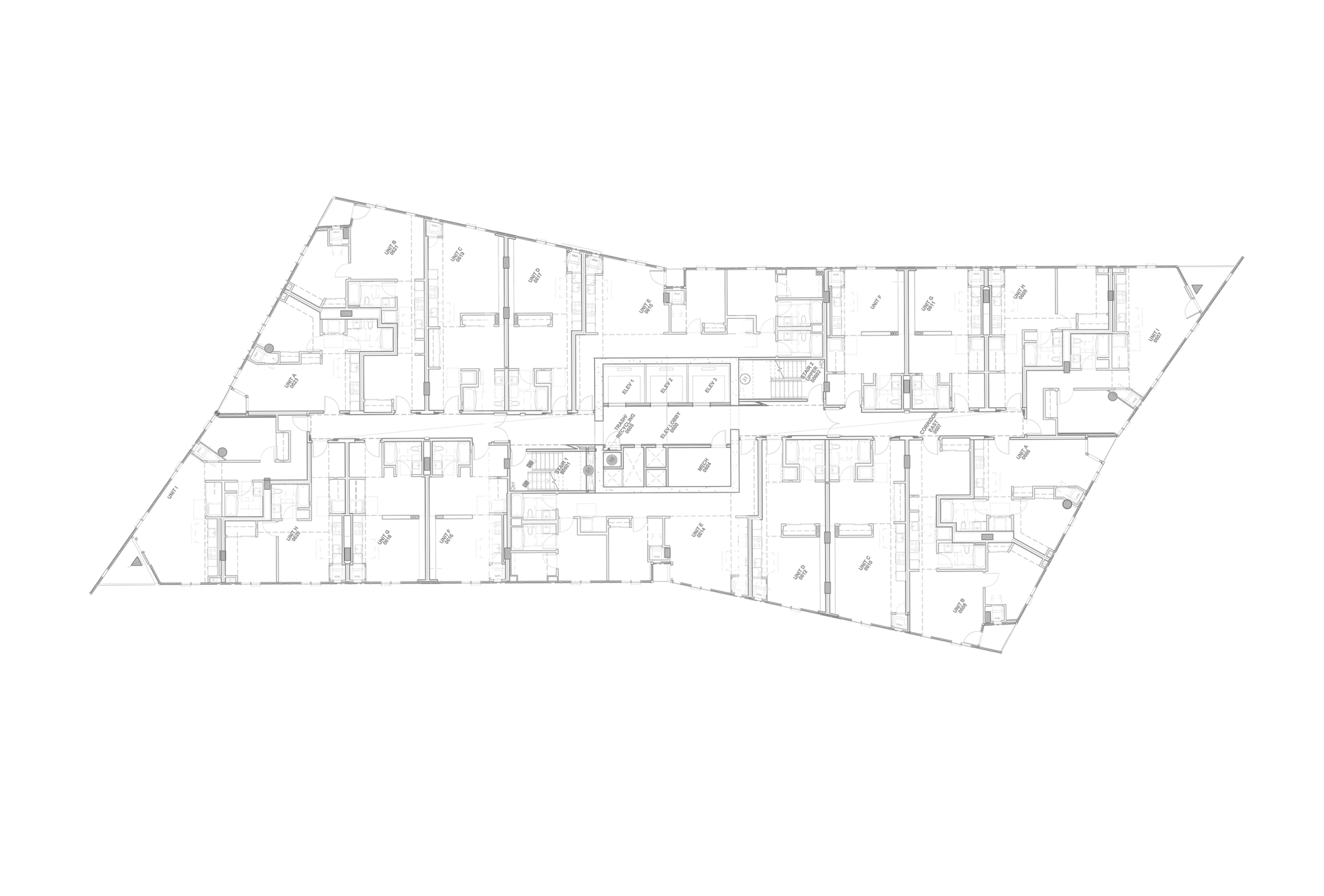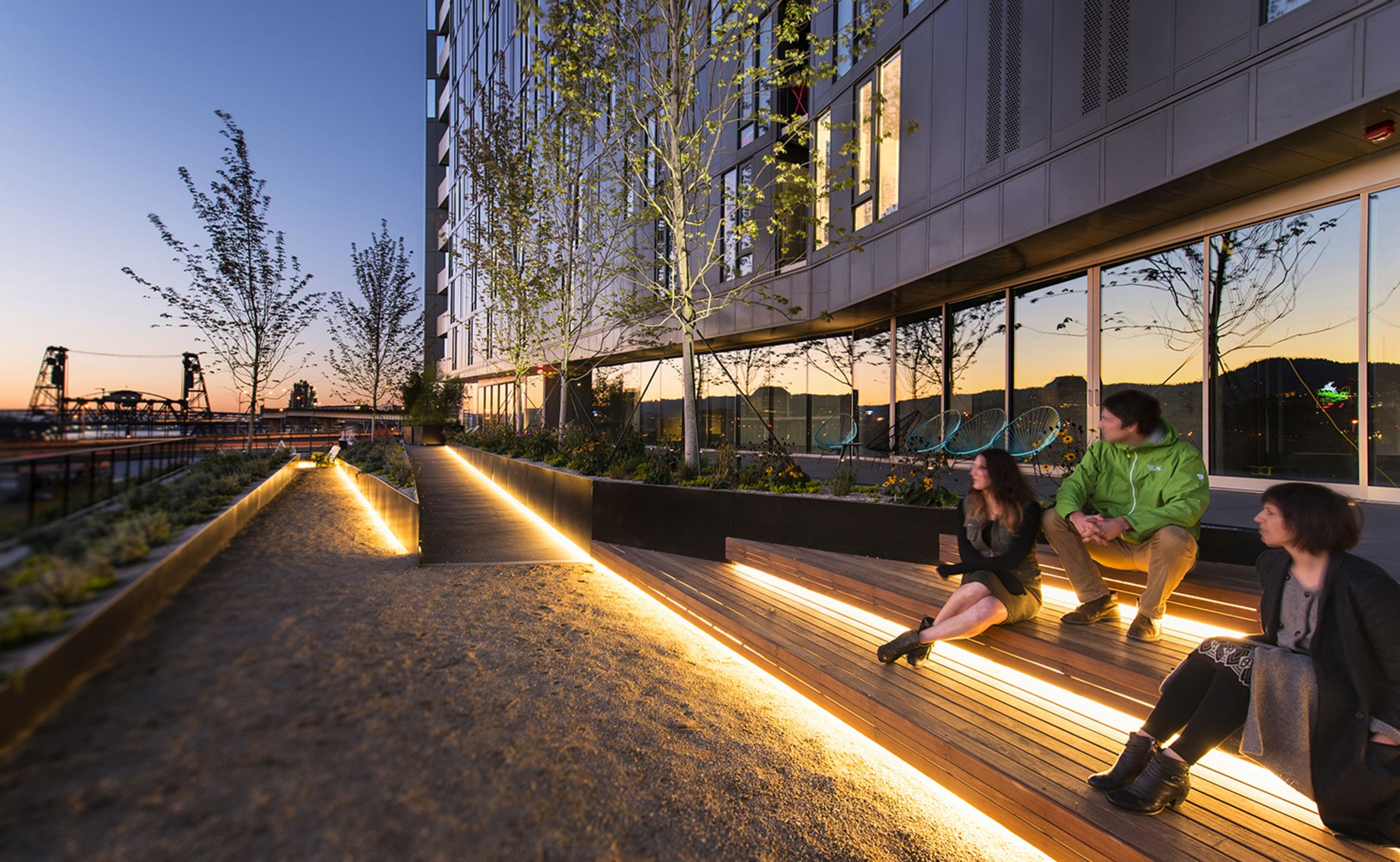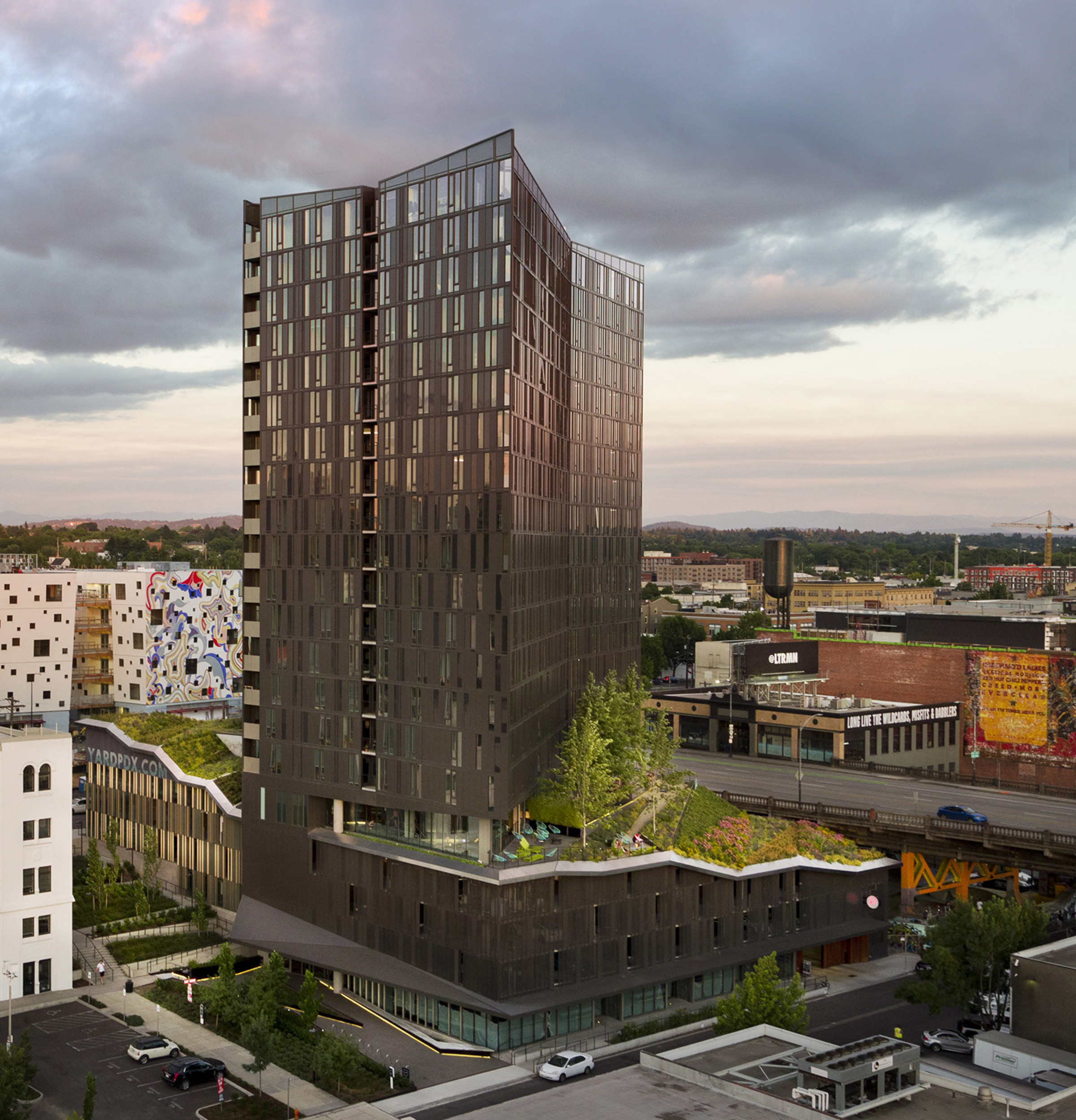 Rising above the podium is the residential tower and core of the building oriented to the Southwest Portland diagonal urban grid with the podium parking column grid positioned on the conventional north-south Central Eastside grid. These 2 urban grid geometries interlock aligning the column structure to enabled the concrete core of the building to remain central while offsetting from the Big Pipe subsurface infrastructure project to anchor the entire building structure.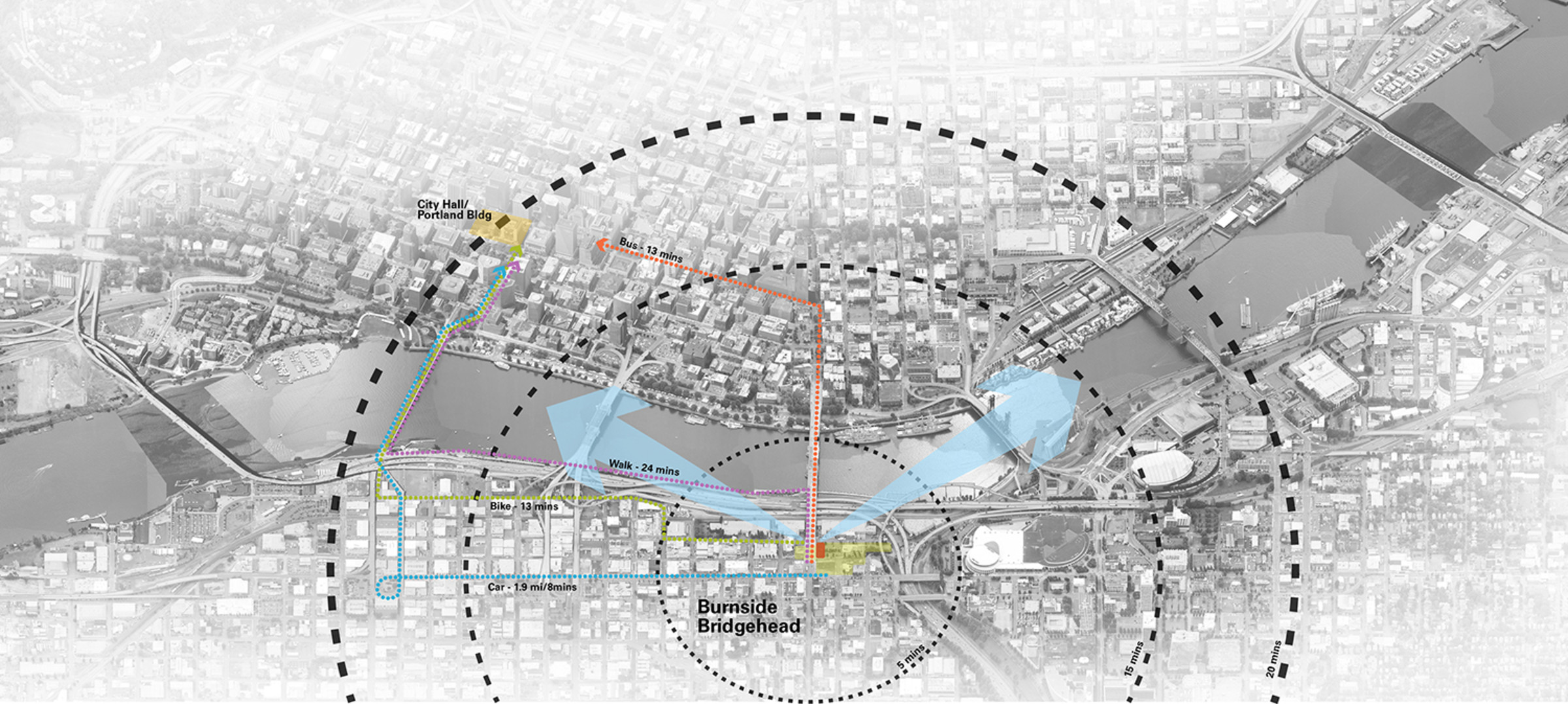 The diagonal floor plan area of the tower was maximized to increase the area per floor to add more units. The best views of the city are leveraged to the southwest and mountain views to the northeast with a the doubled loaded single corridor allowing access for all units to have enhanced natural light and air. Additionally the diagonal of the tower allowed for more natural light into the Couch Court pedestrian way on the north side of the site.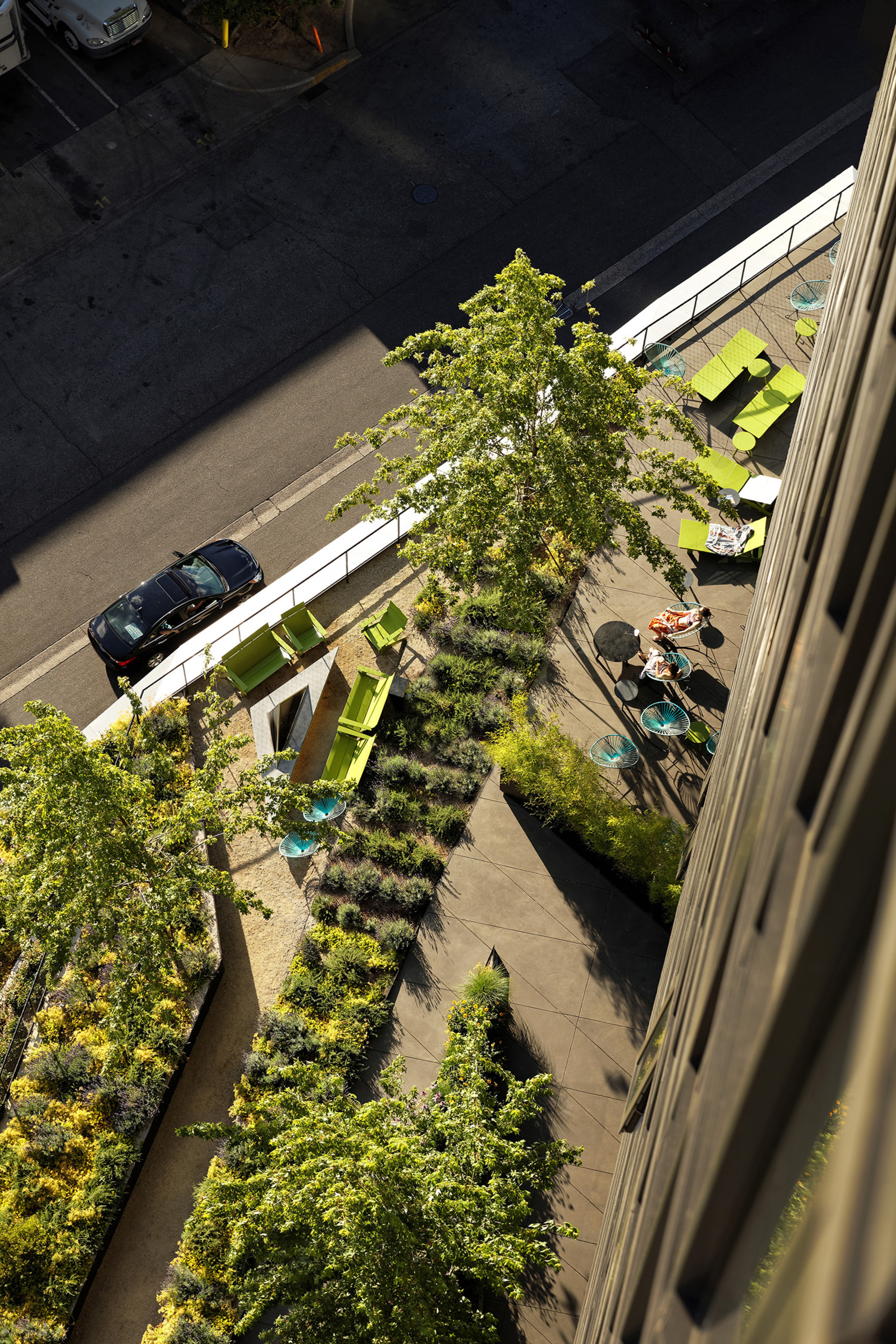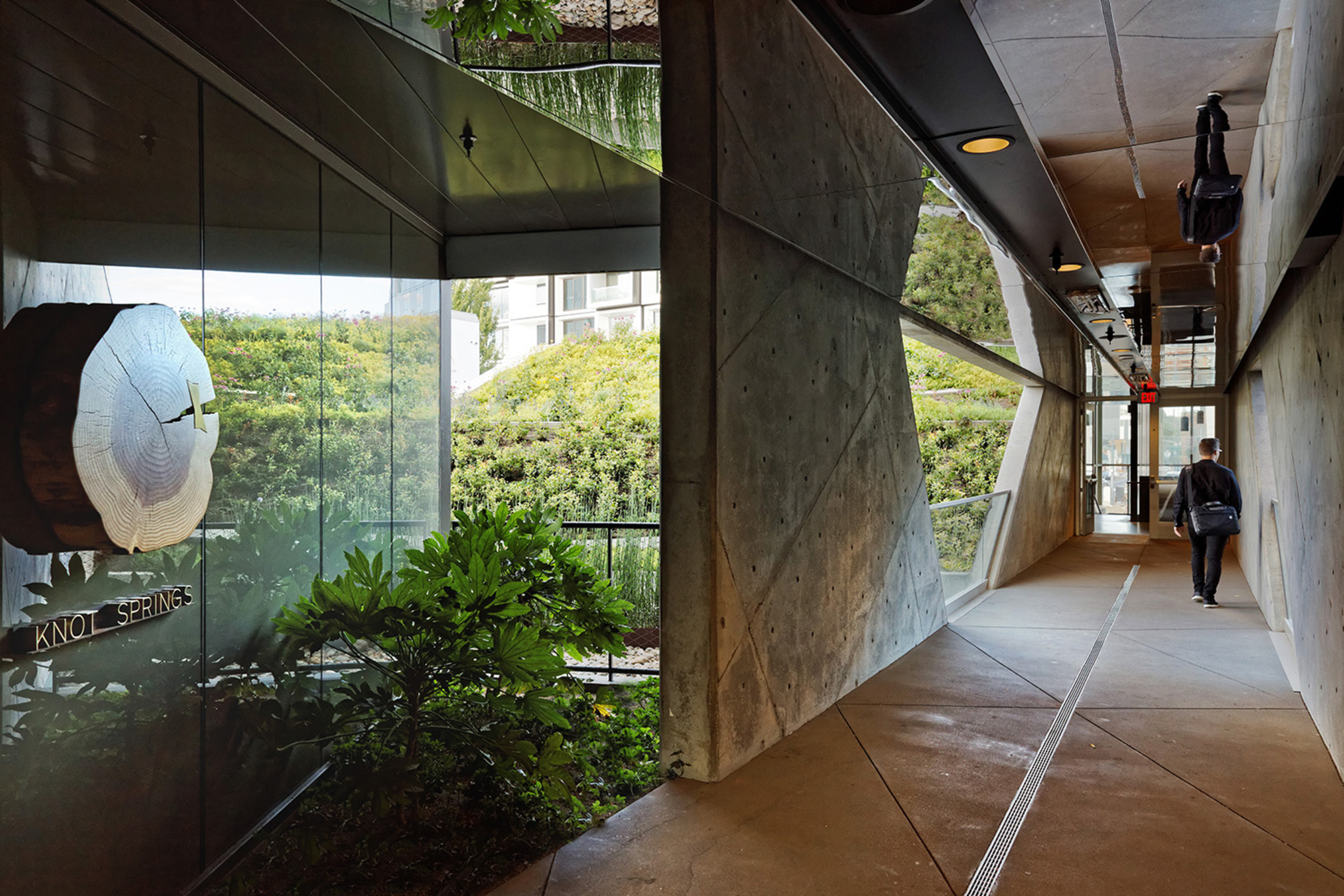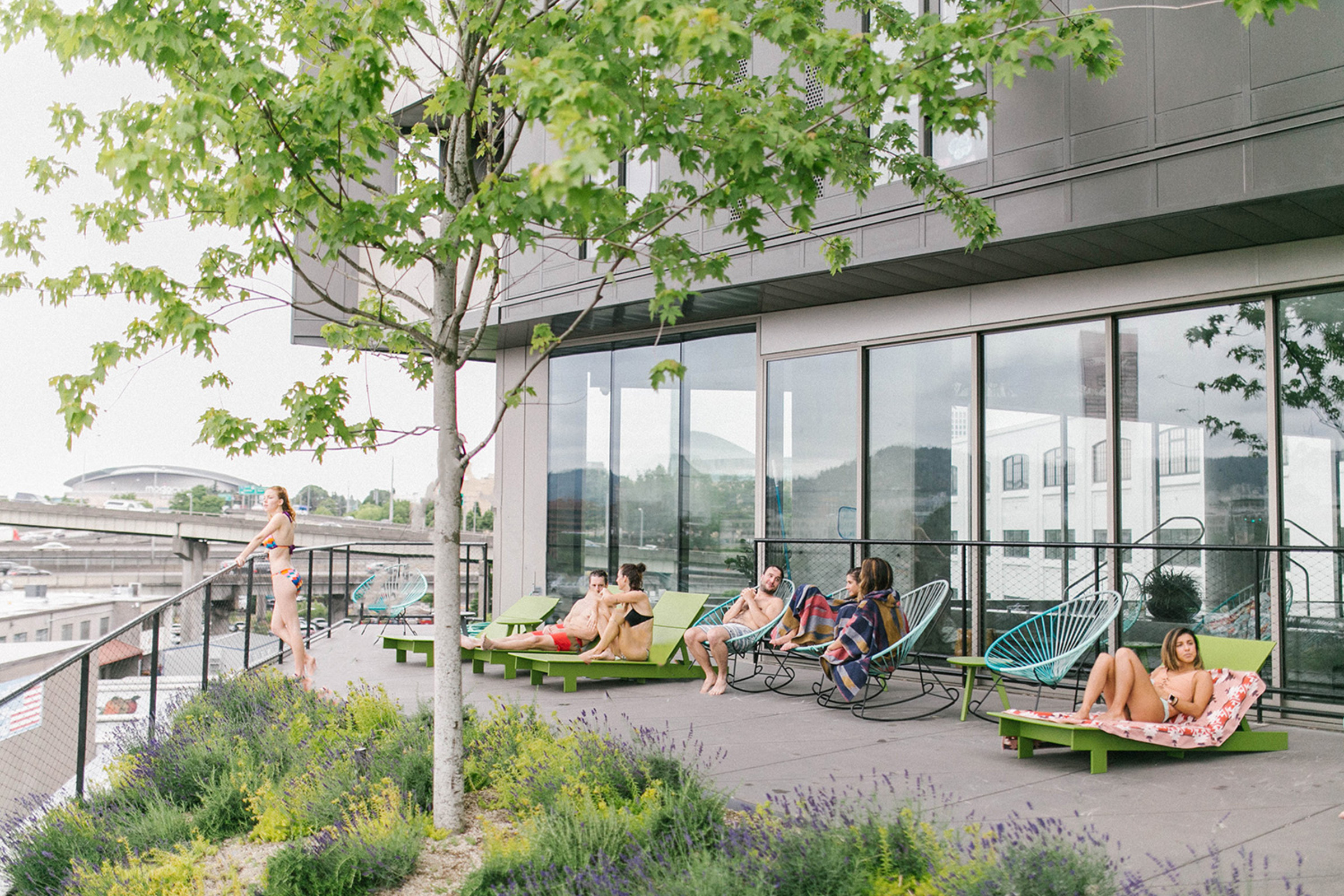 The podium design raises the native landscape to the level of the Burnside Bridge forming a new shared community landscape environment. The folded roof structure of the podium particularly recalls the native steeply sloping waterfront site and elevates an abstracted landscape into a new terrain. This landscape level at the top of the podium is both open to the public and tenants offering spa, fitness and co-work amenities that take advantage of the unrivaled views of Portland downtown across the river.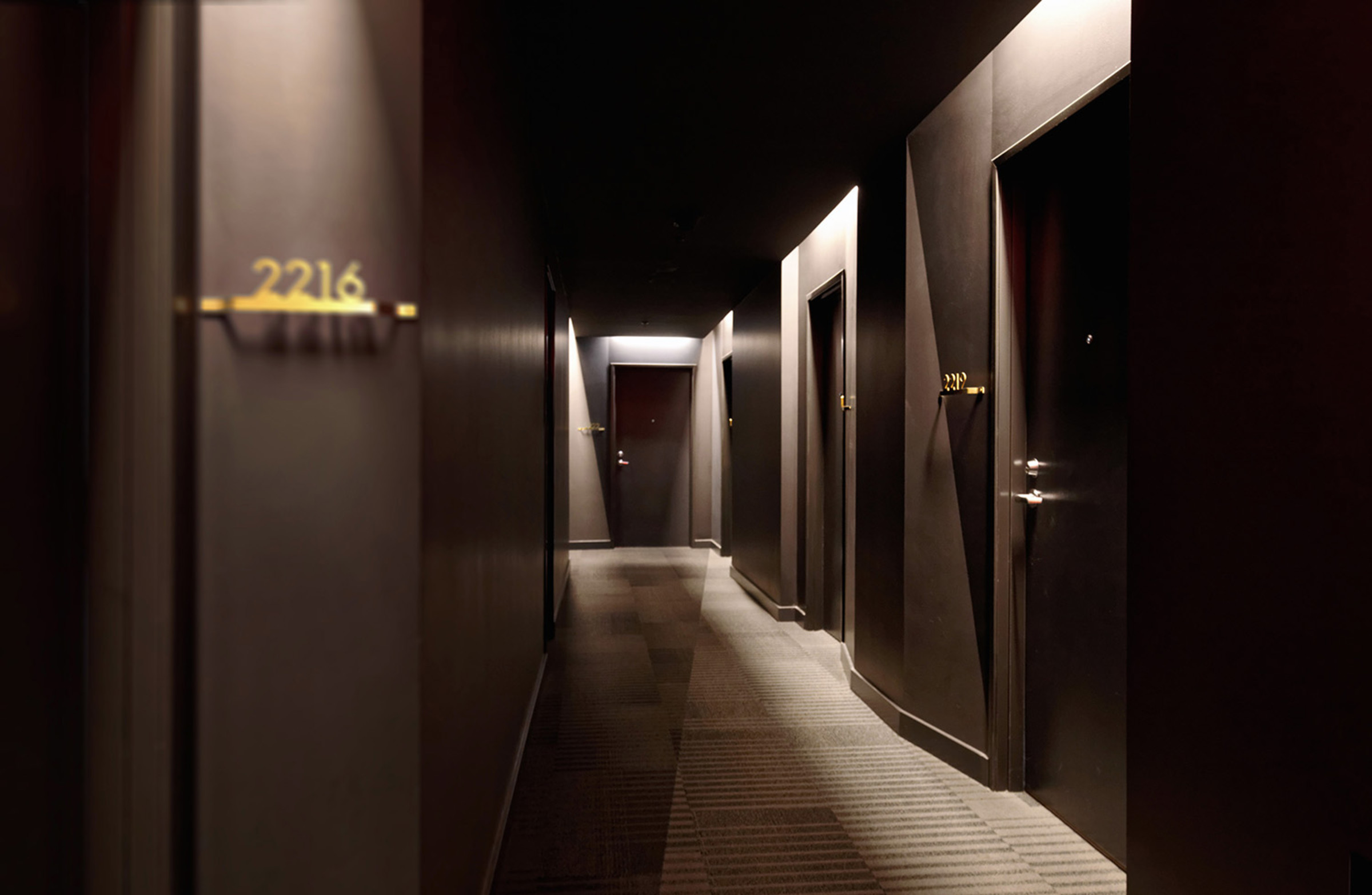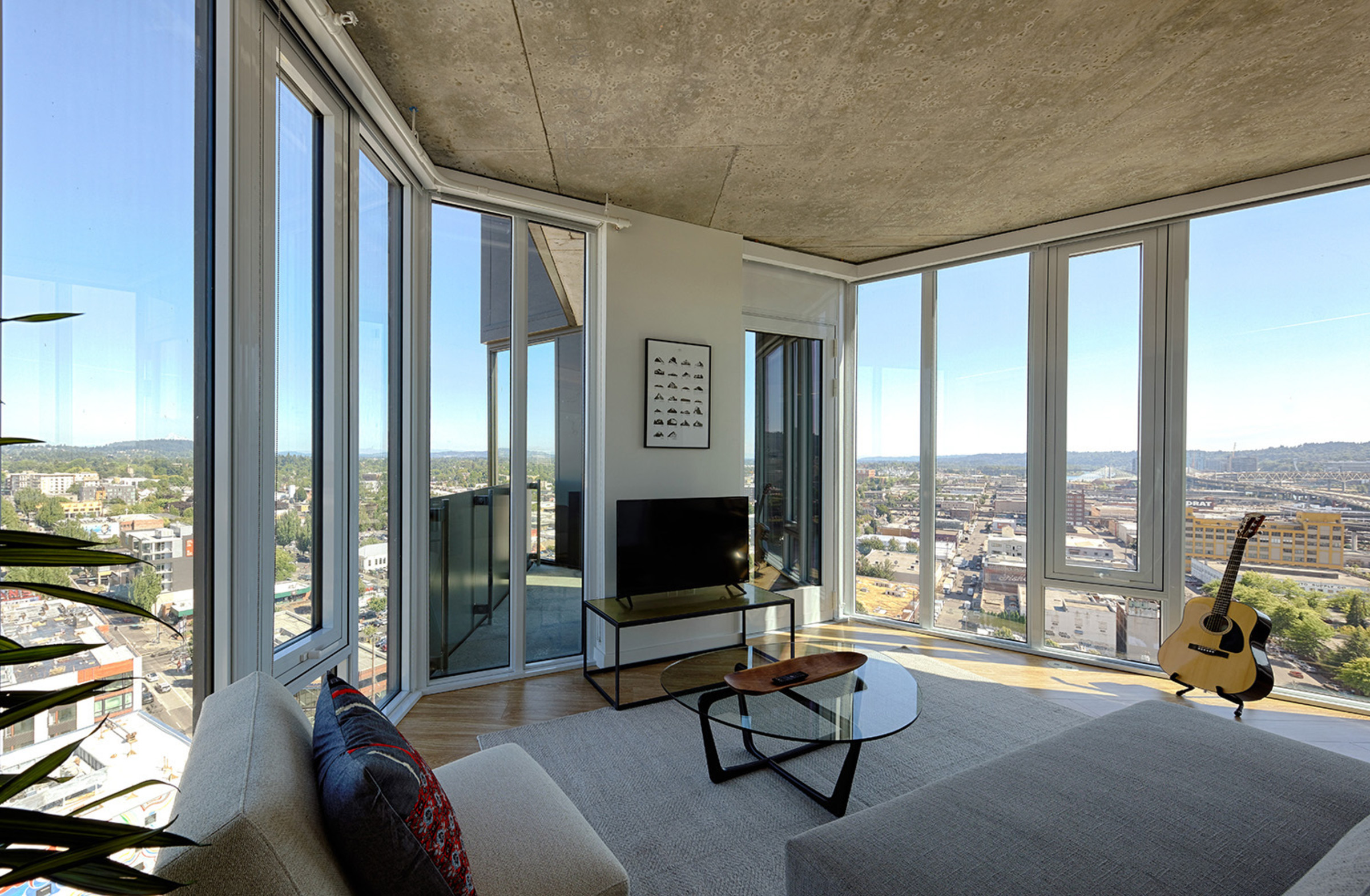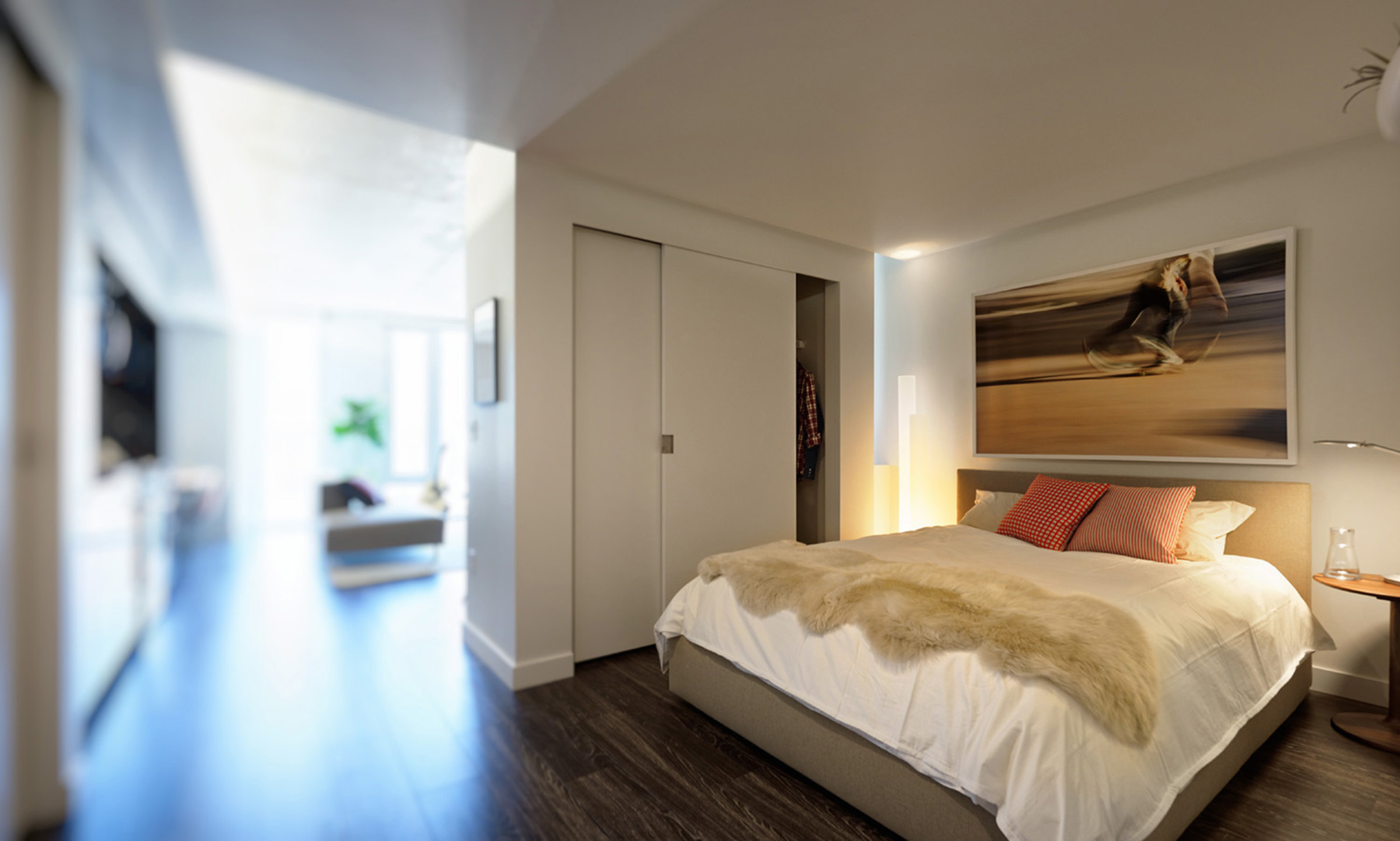 The Knot Springs spa was a tenant concept anchored around wellness was inspired by the hot springs of the Alvord Desert, Knot Springs as an out-of-the-ordinary social club centered on health, wellness, and community. The elevated YARD landscape and concrete structure undulate throughout the baths and gym recalling the native river embankment. The spa opens up to the landscape while spatially the club spans between the 4th and 5th levels of YARD, allowing flow through an open air hallway to respective destinations in a wellness journey. Integrated within K/S are four body-enriching experiences: Springs, Spa, Transformative Fitness, and Burl Gym.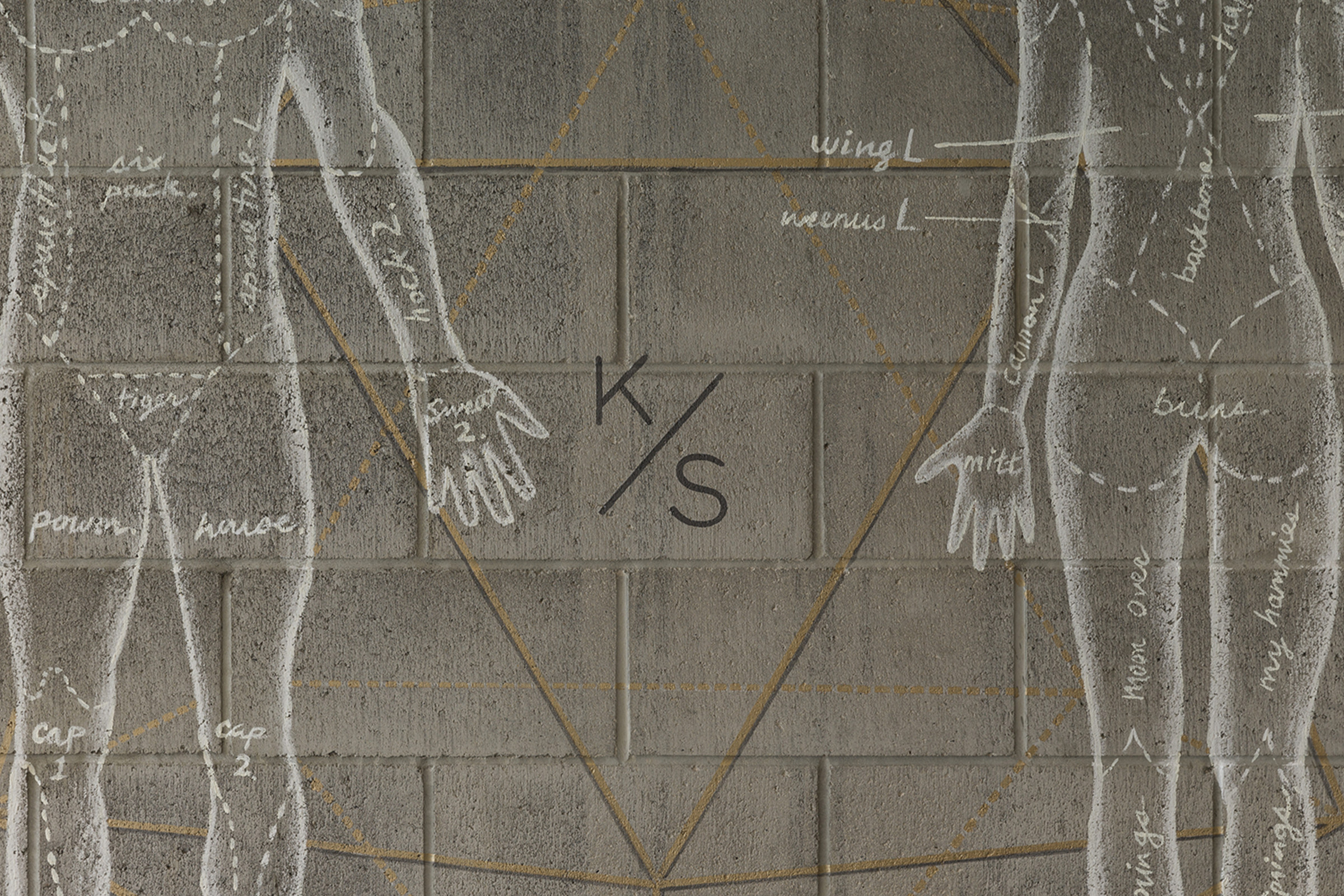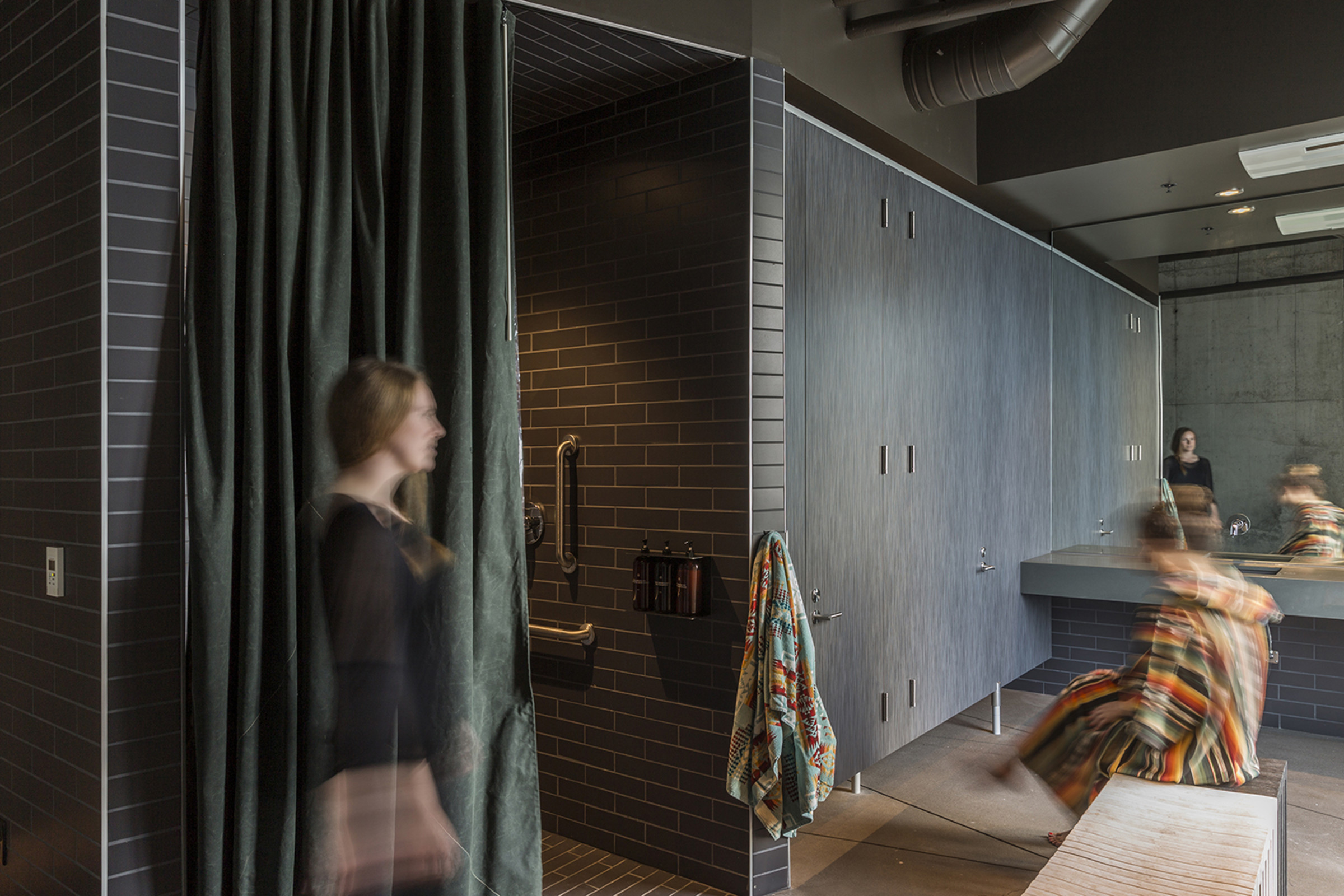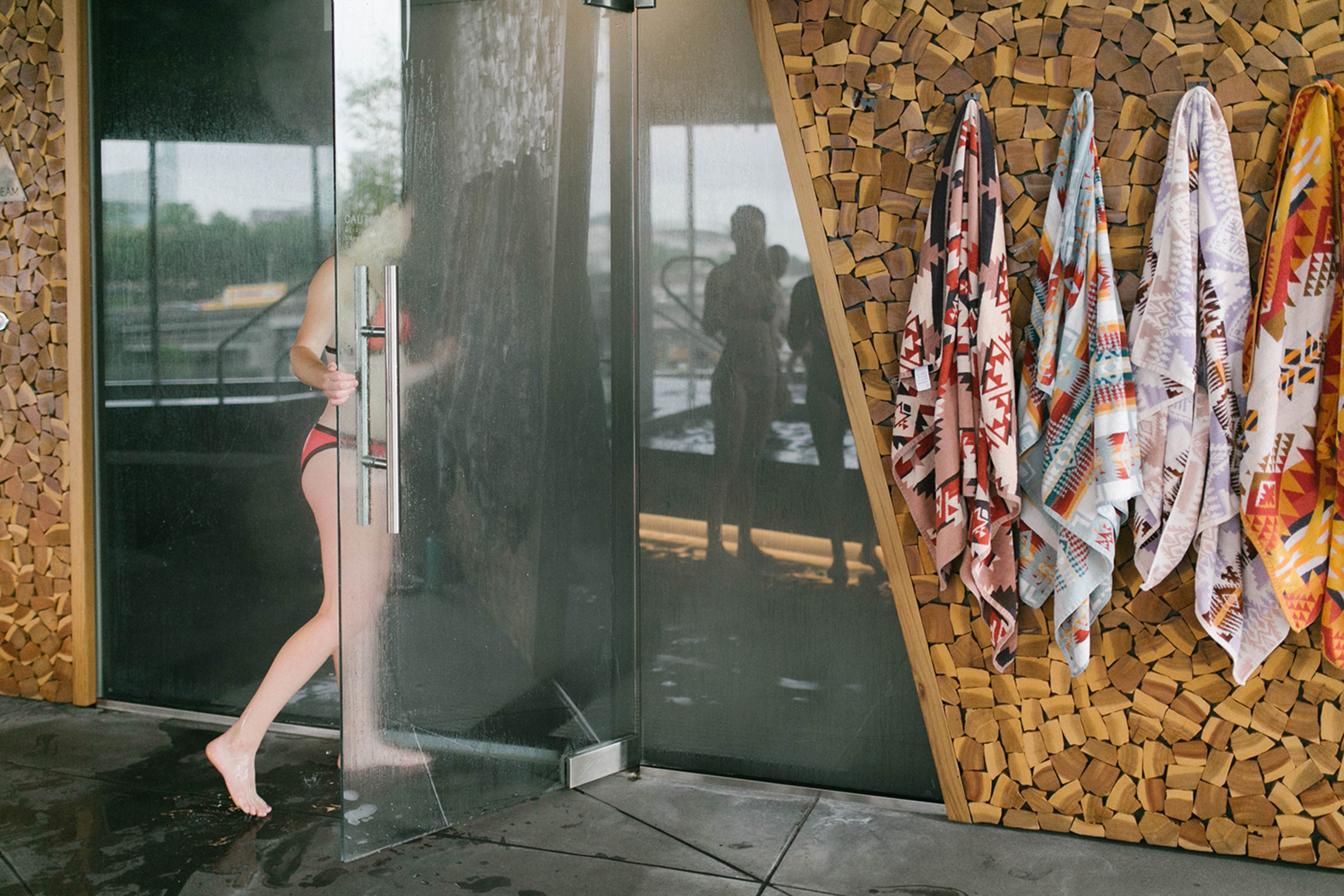 Knot Springs palette draws inspiration from primal materials to heighten the pools of water using wood, glass, steel and concrete in sustainably effective applications. The environmental graphics, macrame plant ceiling, and small details engage guests by embedding messaging and communication systems cast in the concrete and heat branded wood to further refine and use materials holistically.