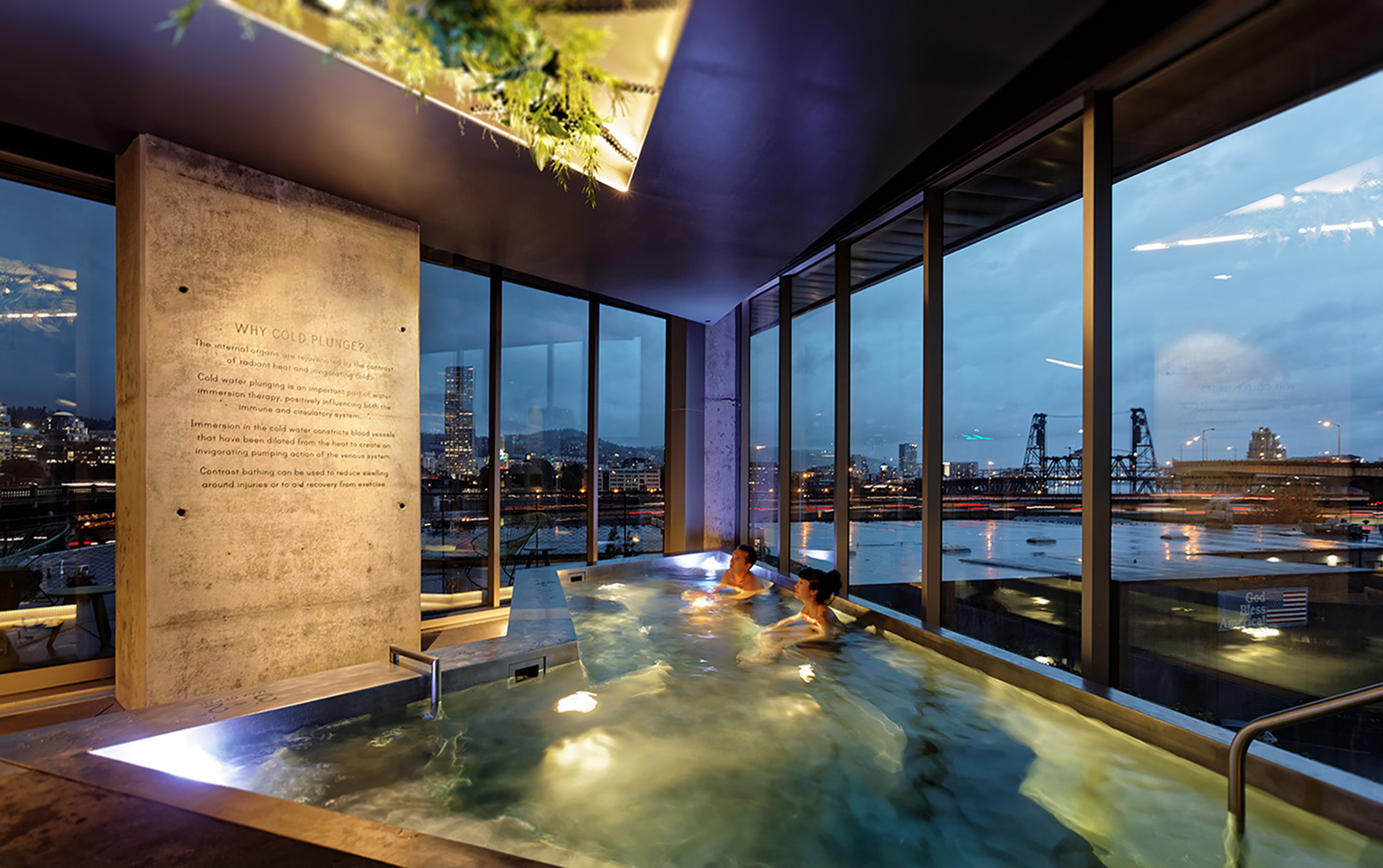 The Knot Springs Spa is situated within YARD on Portland's Eastside with a view over the Williamette River of the beloved PDX skyline. The spa's concept was anchored around wellness. Inspired by the hot springs of the Alvord Desert, Knot Springs is a wellness focused social club centered on health and community.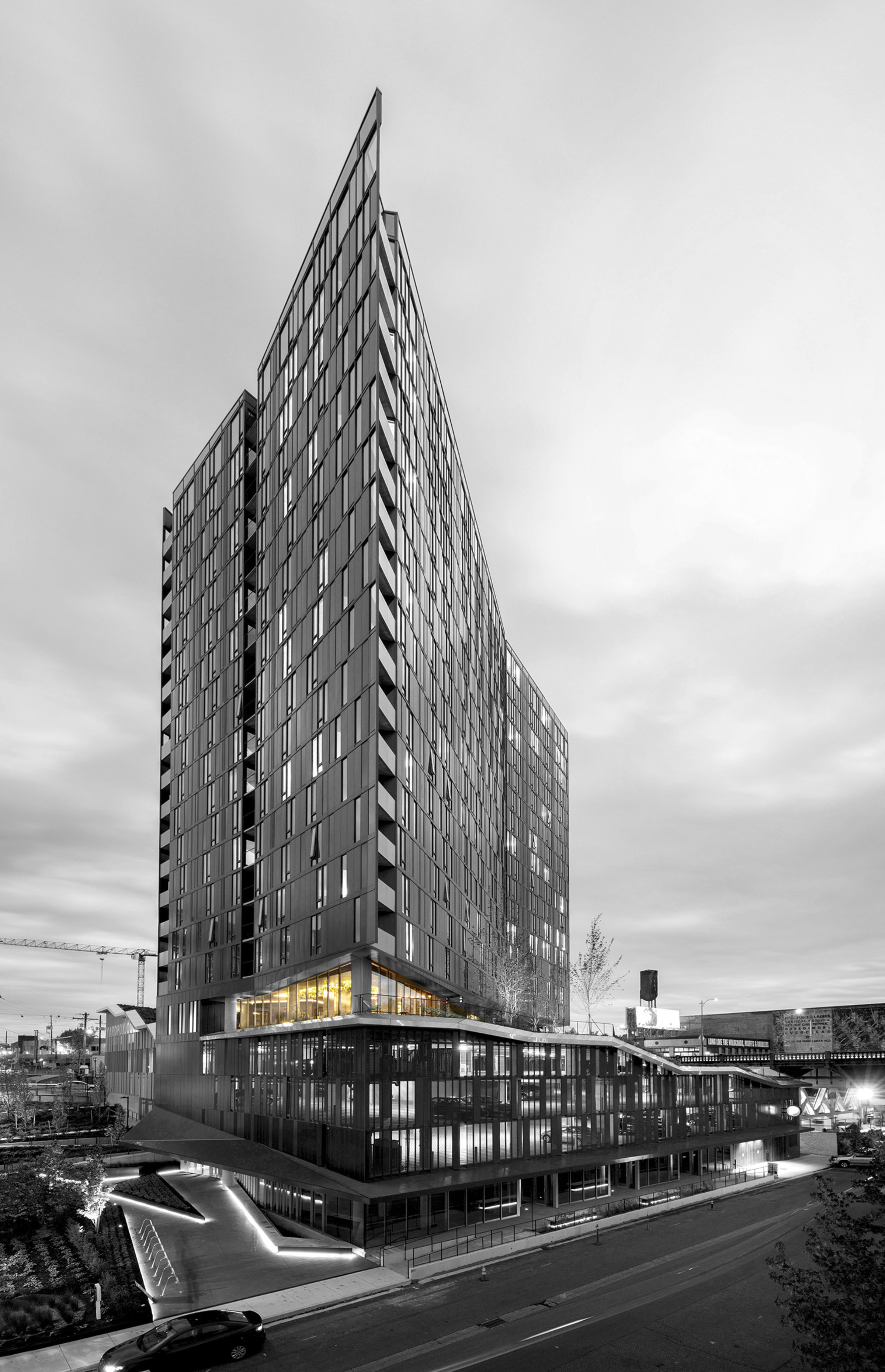 Integrated within K/S are four body-enriching experiences: Springs, Spa, Transformative Fitness, and Burl Gym. Knot Springs palette draws inspiration from primal materials to heighten the pools of water using wood, glass, steel and concrete in sustainably effective applications. Misty spaces invite a peaceful, yet social sojourn while balancing between chilly, temperate, and hot pools or dissipating into the steam room.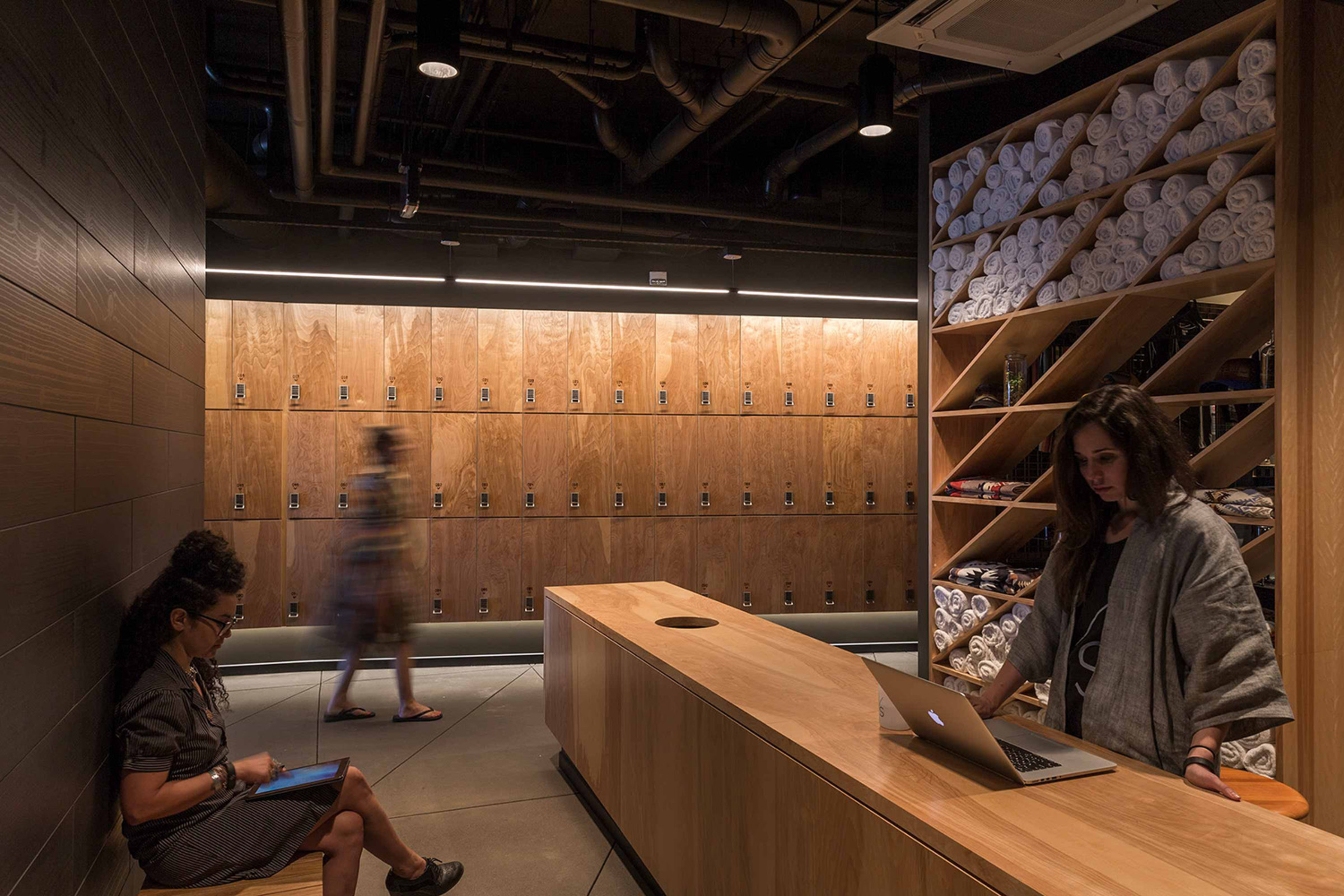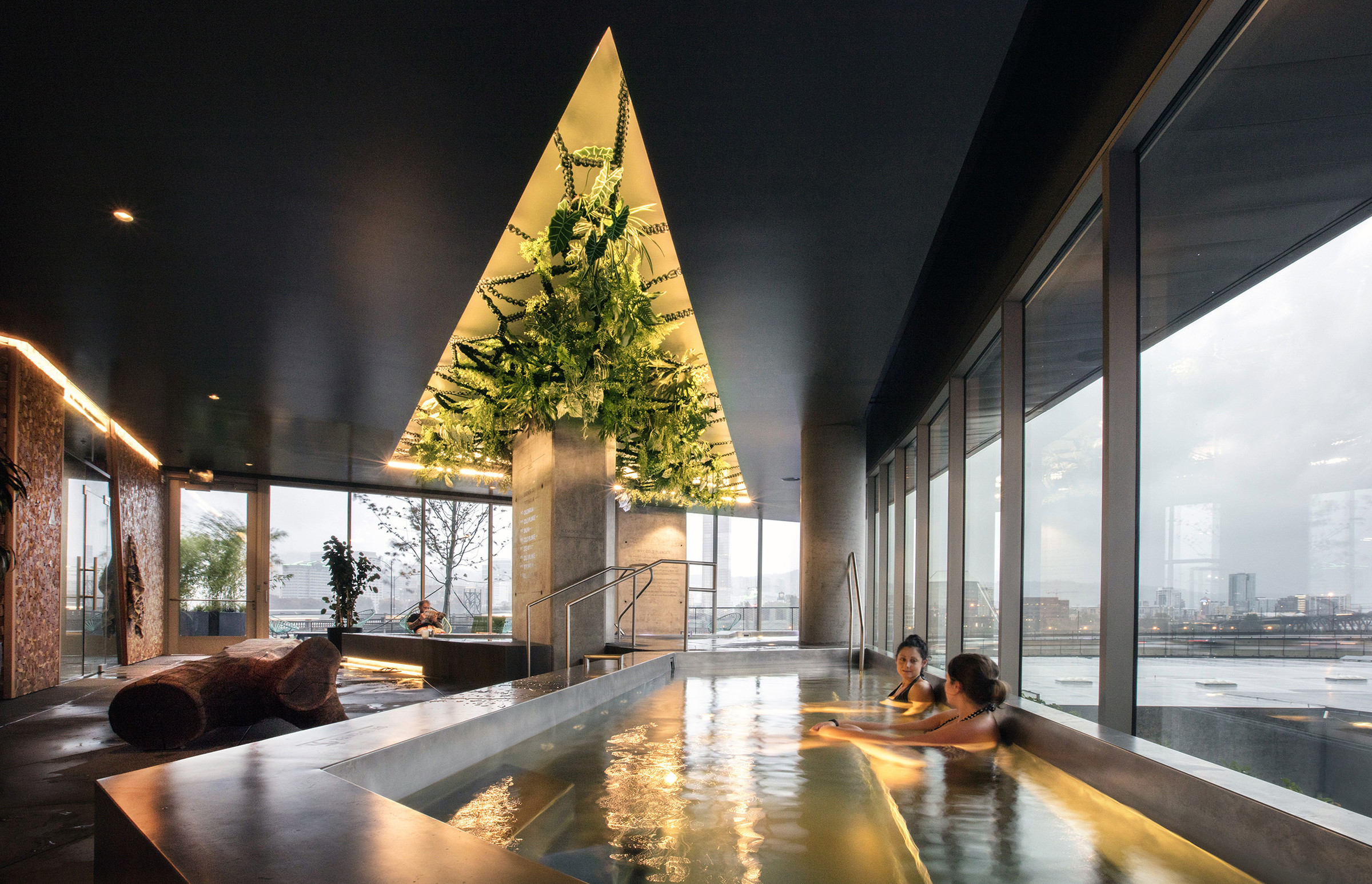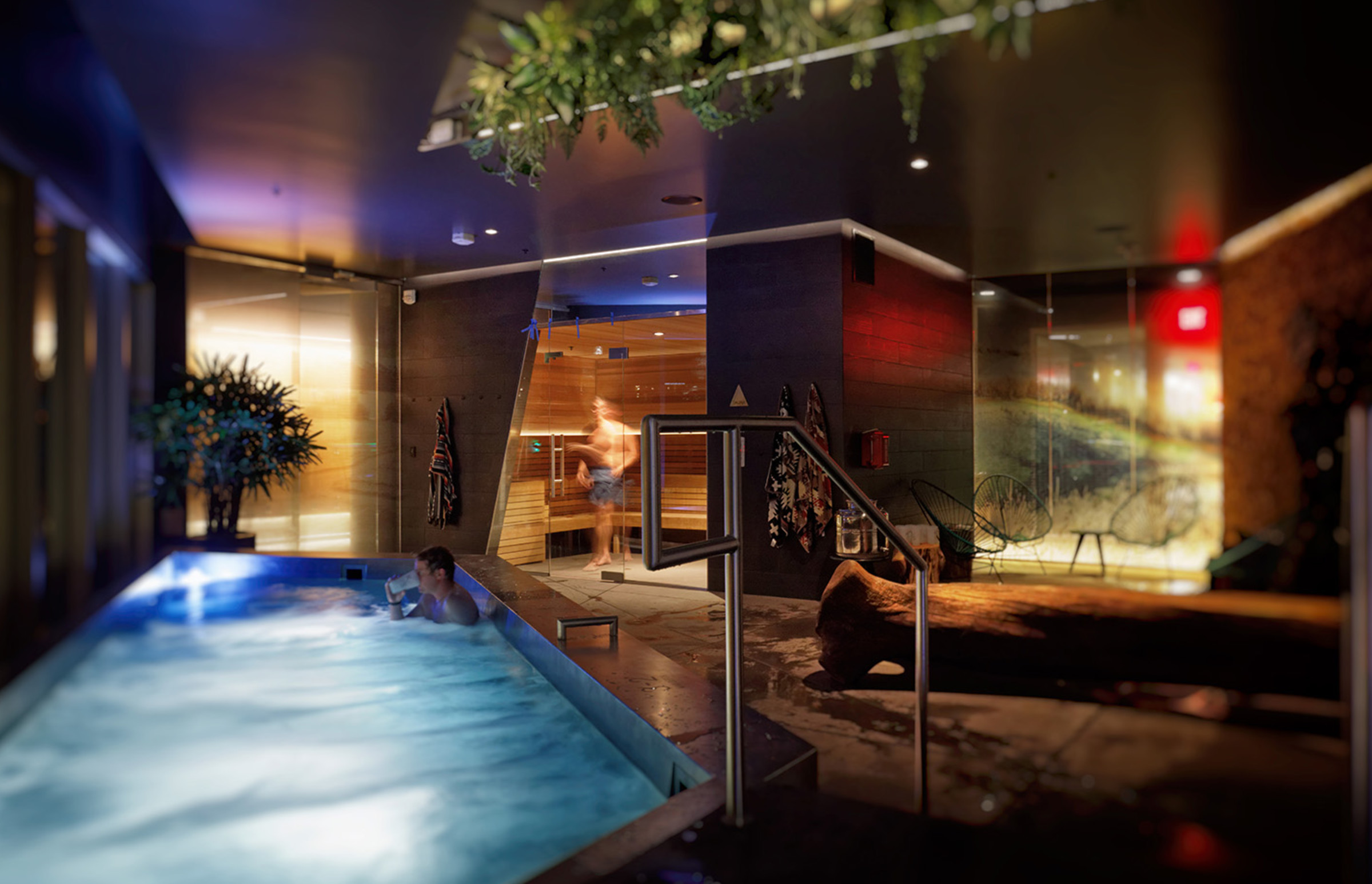 The elevated YARD landscape and concrete structure undulate throughout the baths and gym recalling the native river embankment. The spa opens up to the landscape while spatially the club spans between the 4th and 5th levels of YARD, allowing flow through an open air hallway to respective destinations in a wellness journey.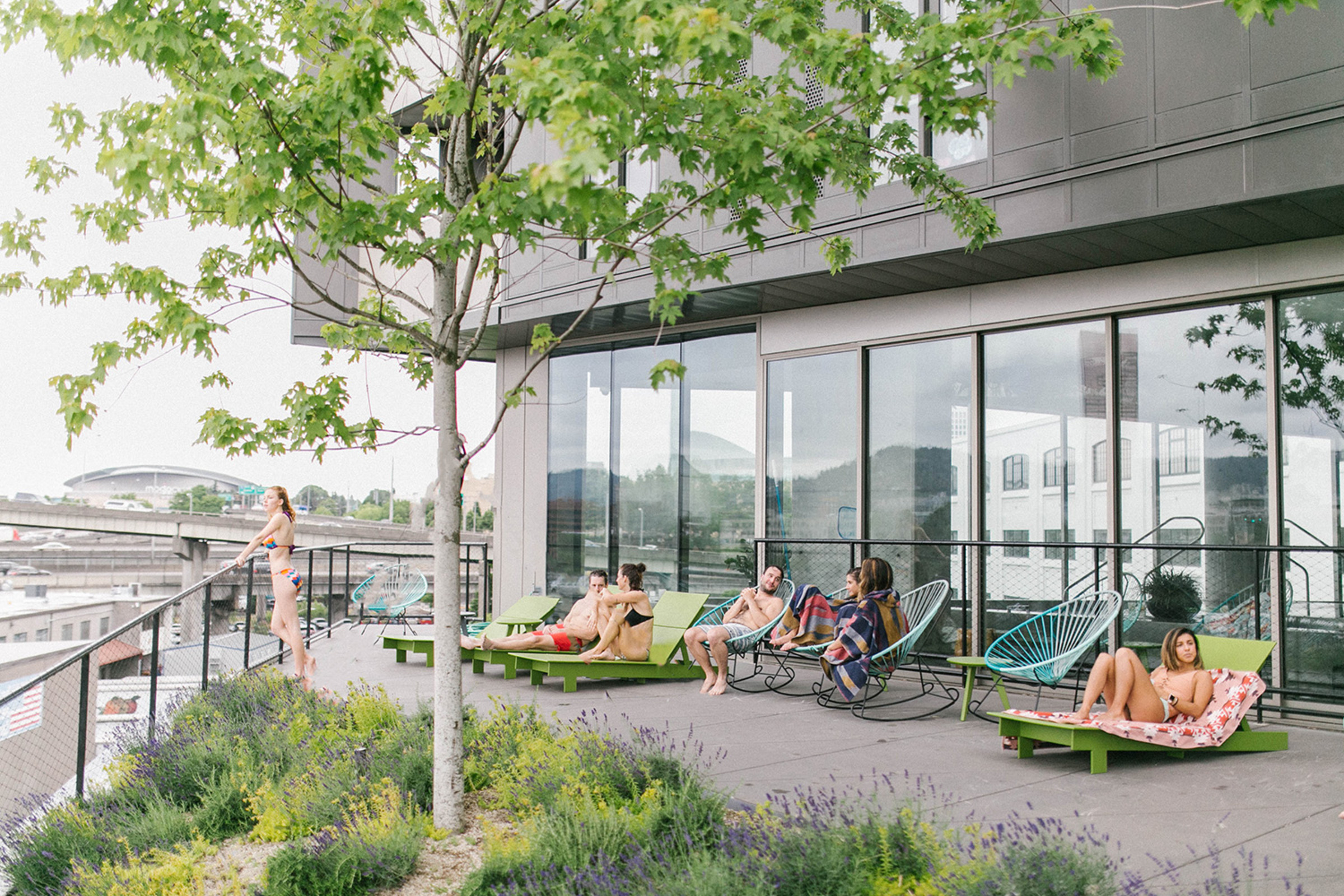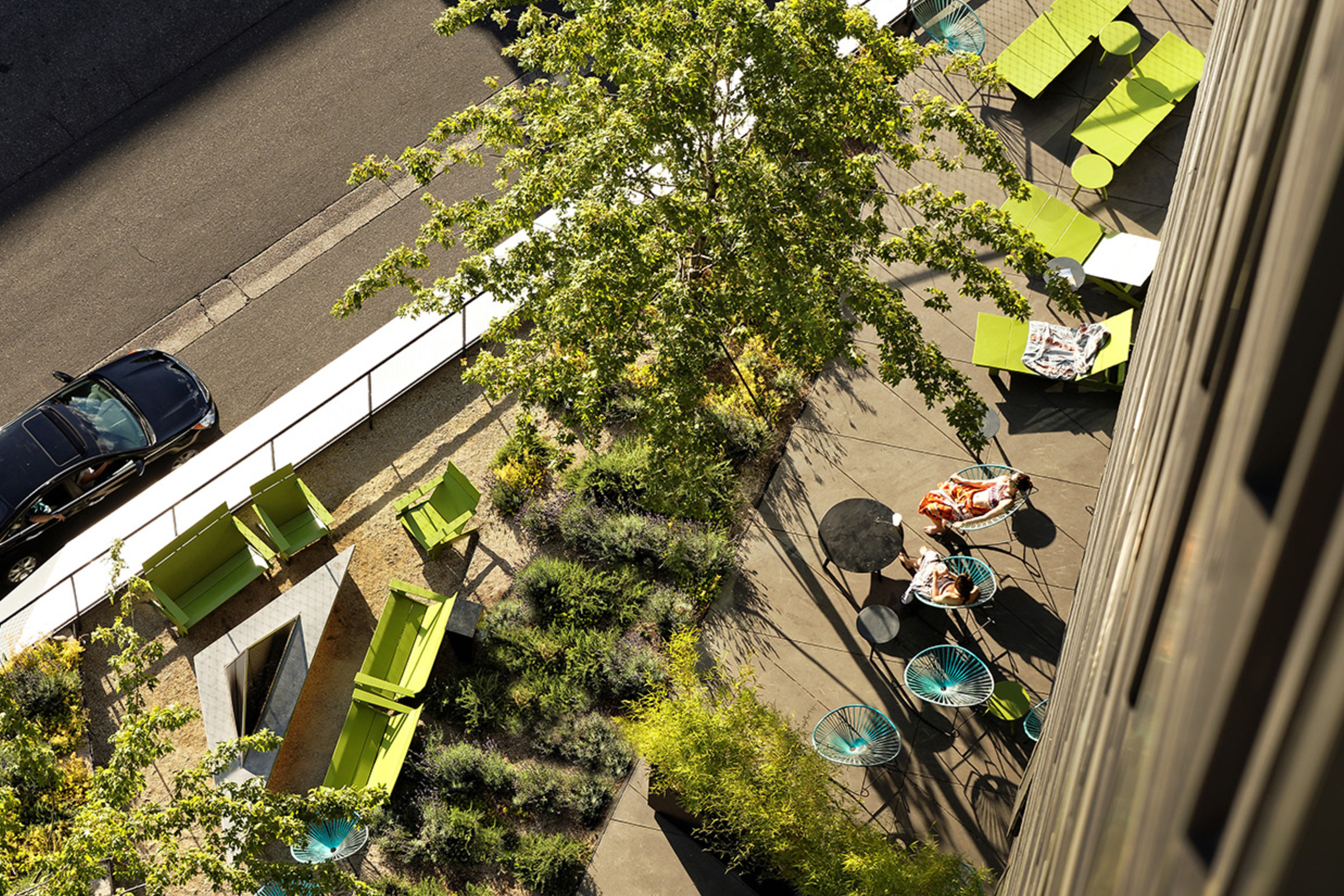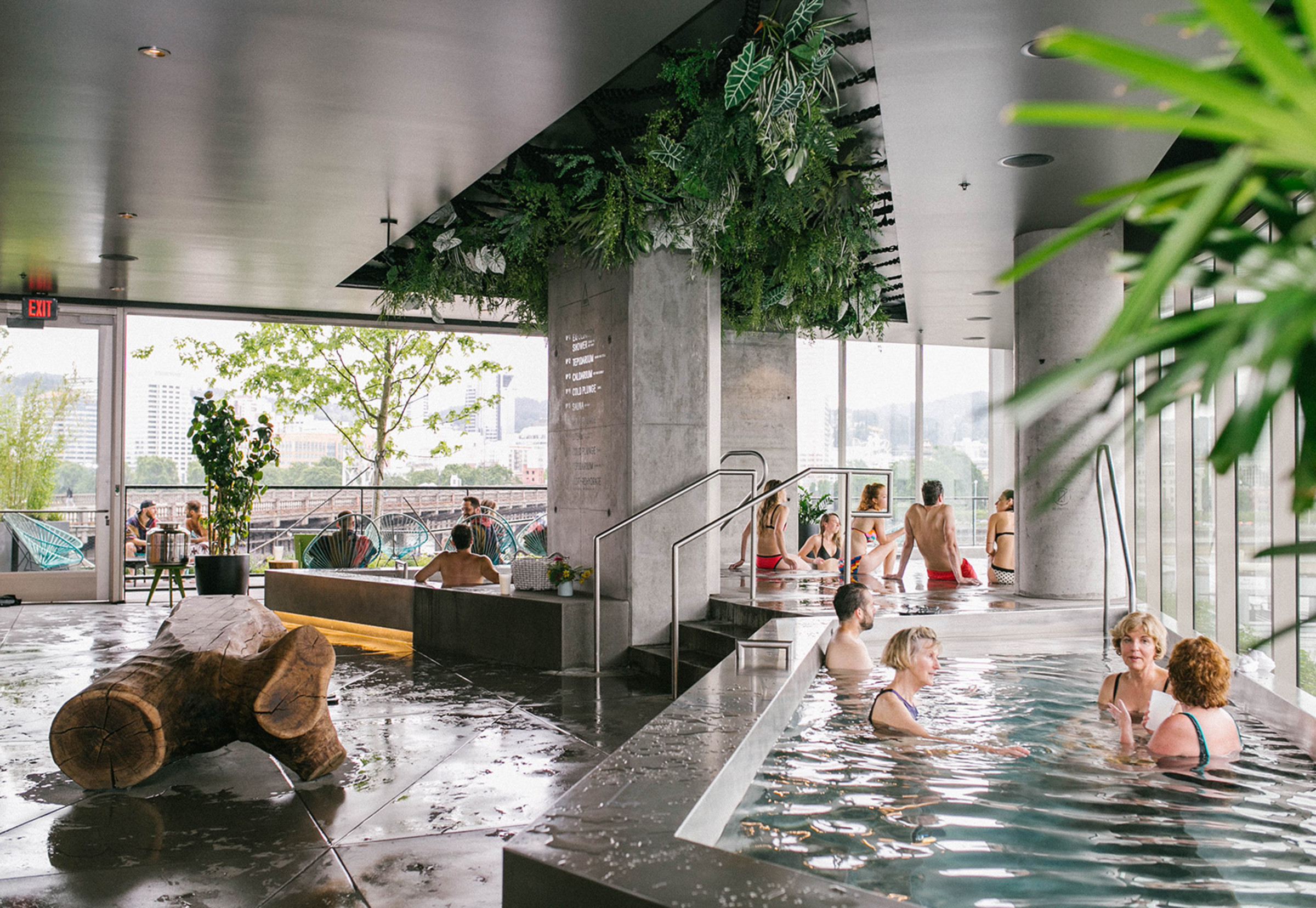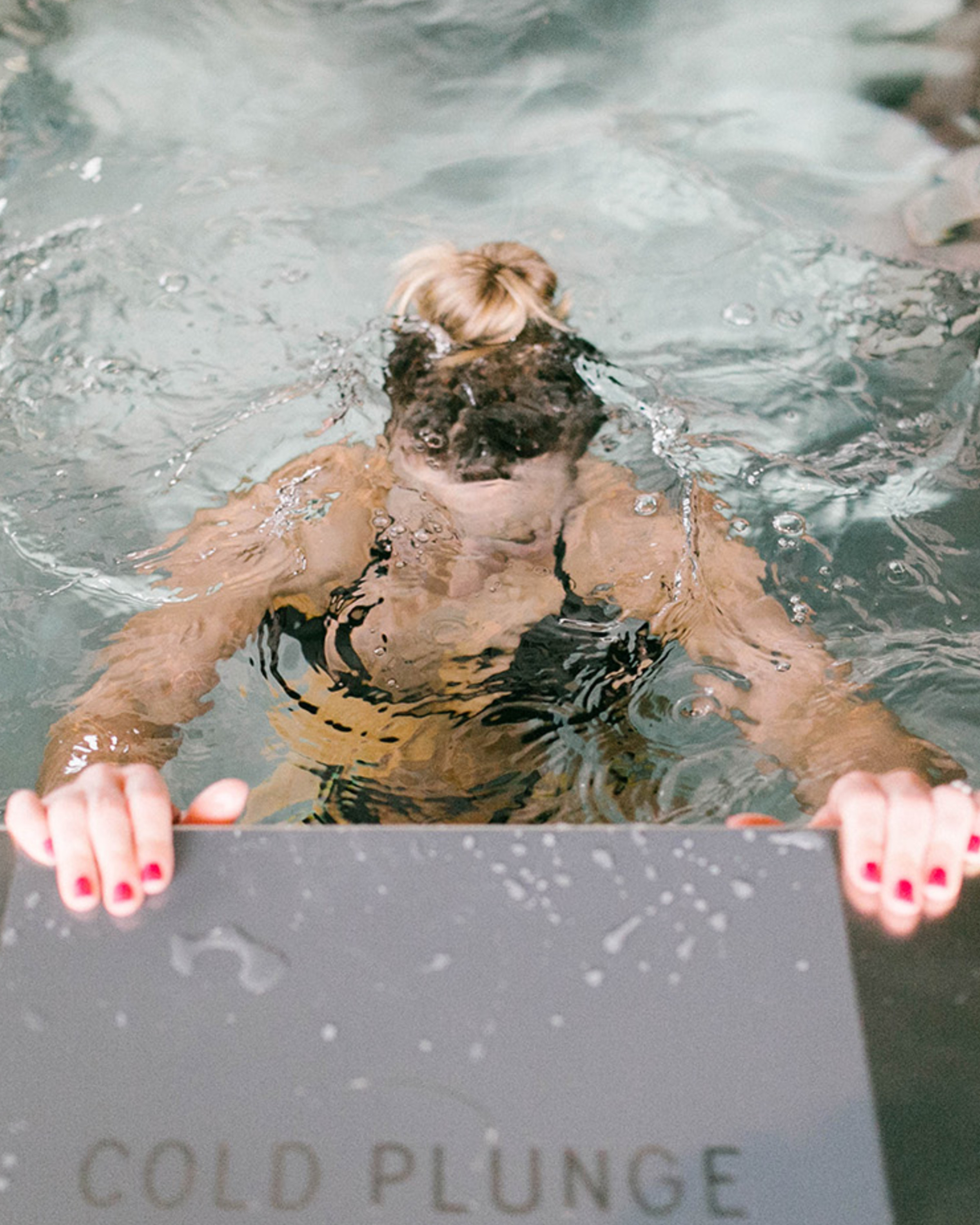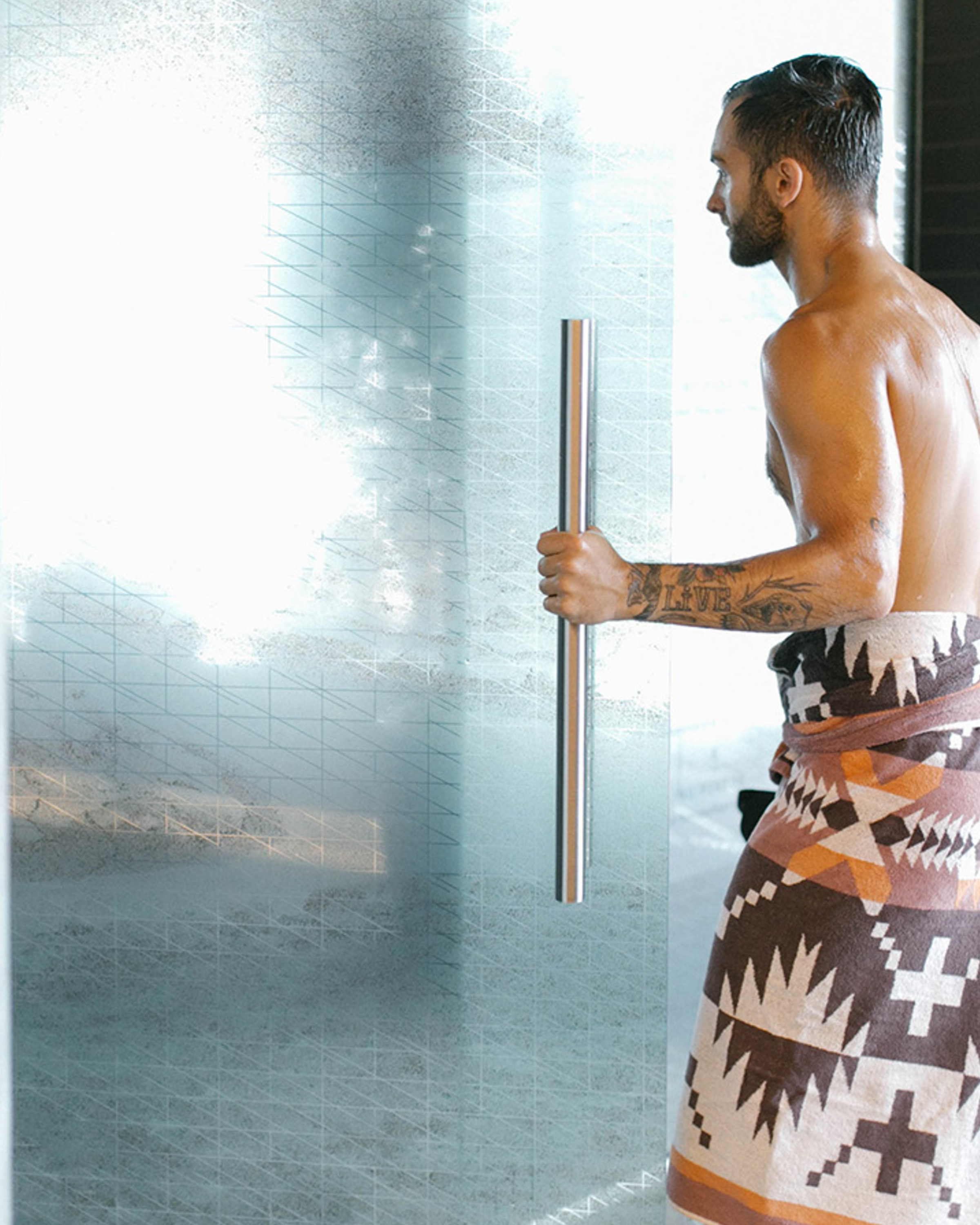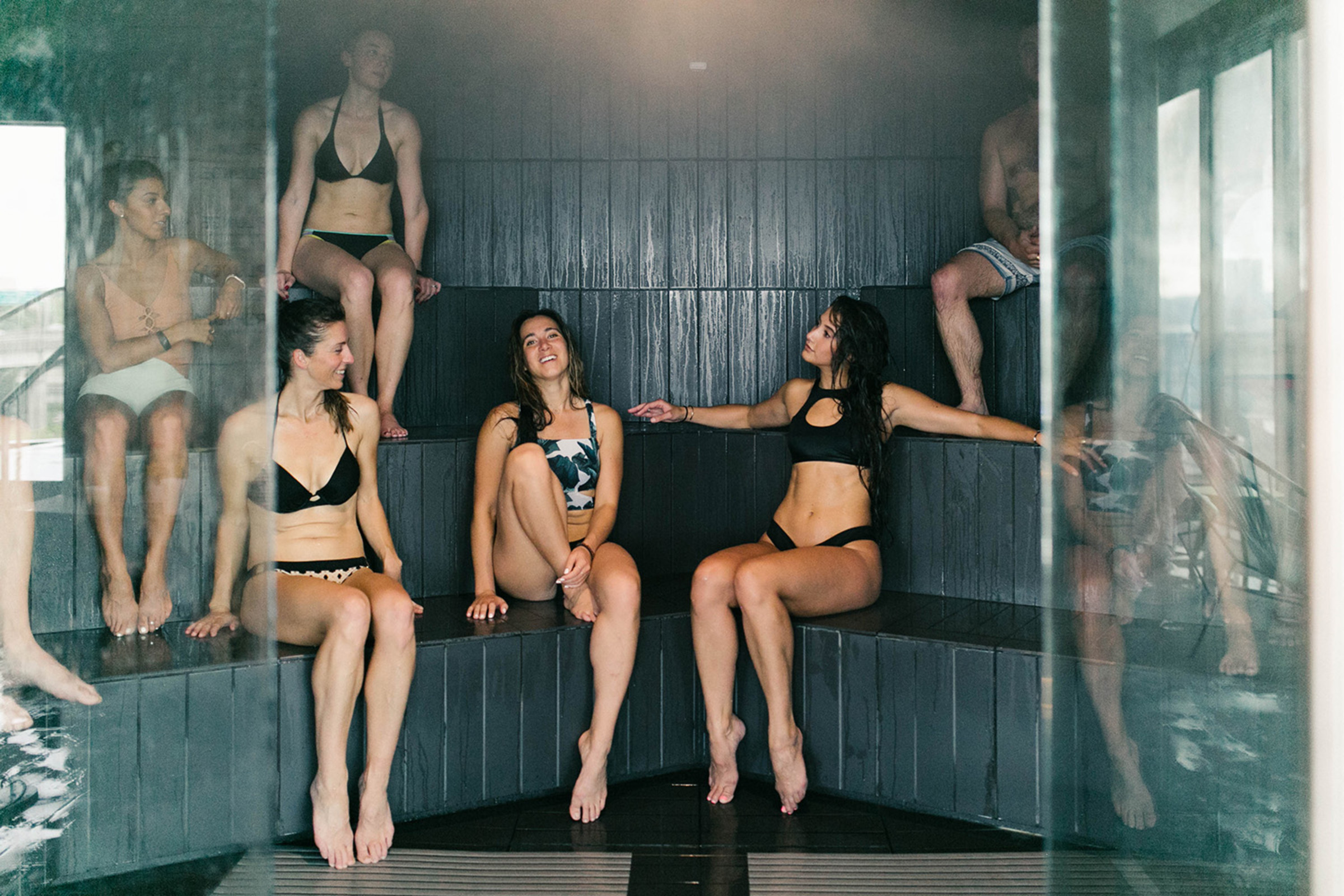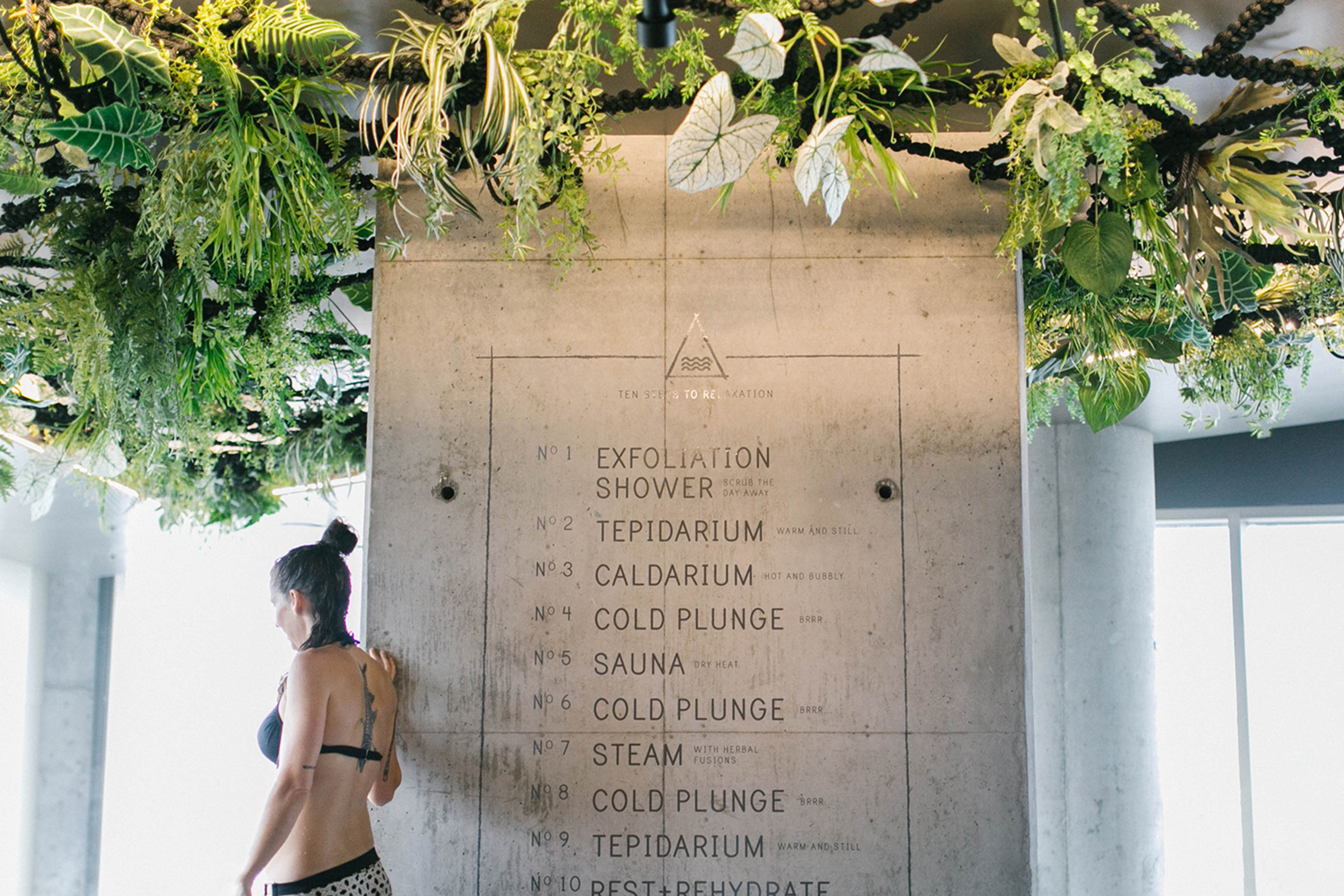 The environmental graphics, designed in partnership with Open Studio Collective, macrame plant ceiling, and small details engage guests by embedding messaging and communication systems cast in the concrete and heat branded wood to further refine and use materials holistically. The collective experience that is Knot Springs remixes elements that suggest a sacred space with a notion that a gypsy gathering at a wooded hot springs is over the next draw.