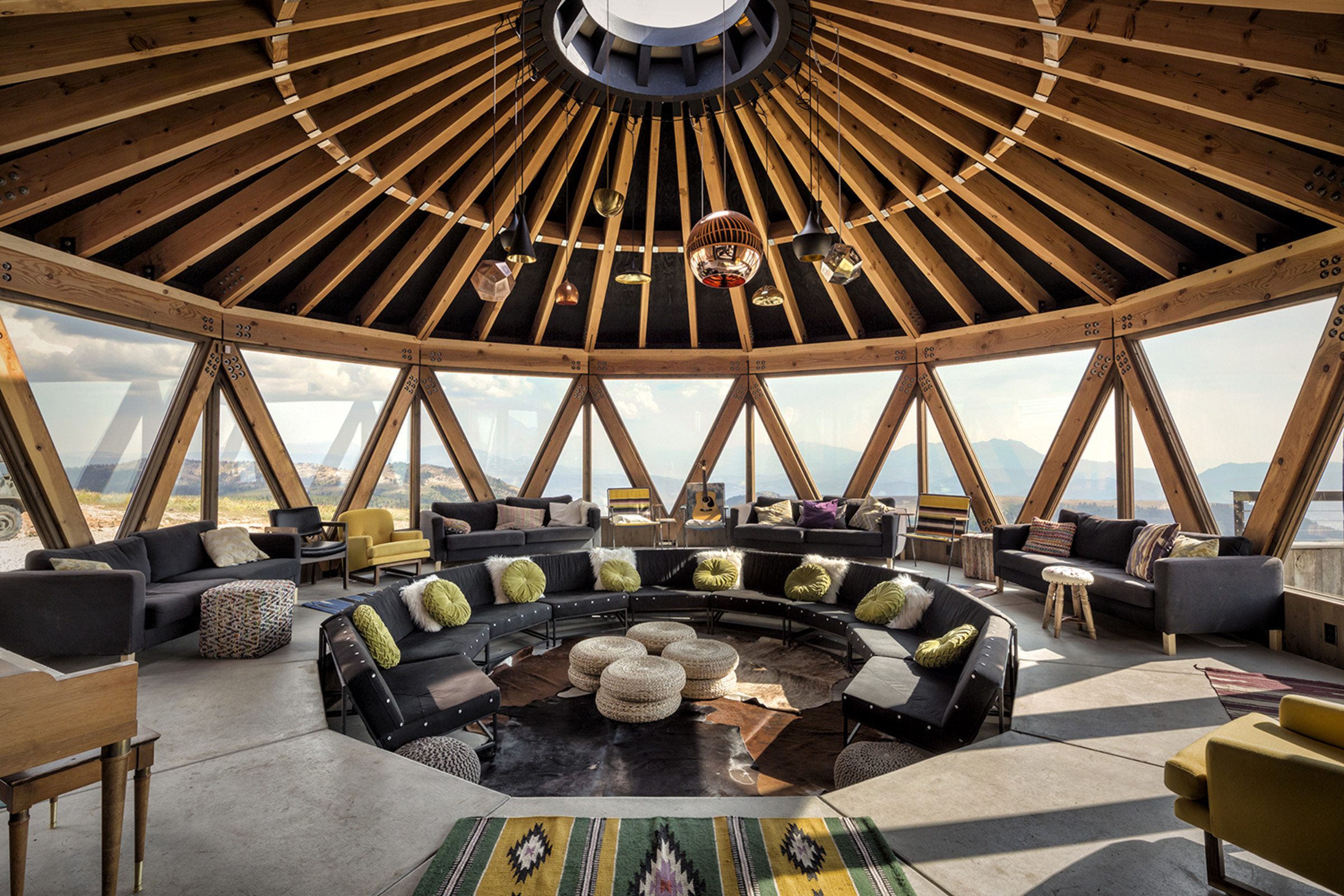 Sitting at 8,900 feet of elevation in the mountains of Utah, Summit Skylodge is comprised of two yurts anchored by a 5,500-square-foot event center customized from Skylab's HOMB modular construction system. programming of space juxtaposed against an existing modernist structure create an unique experience and architecture.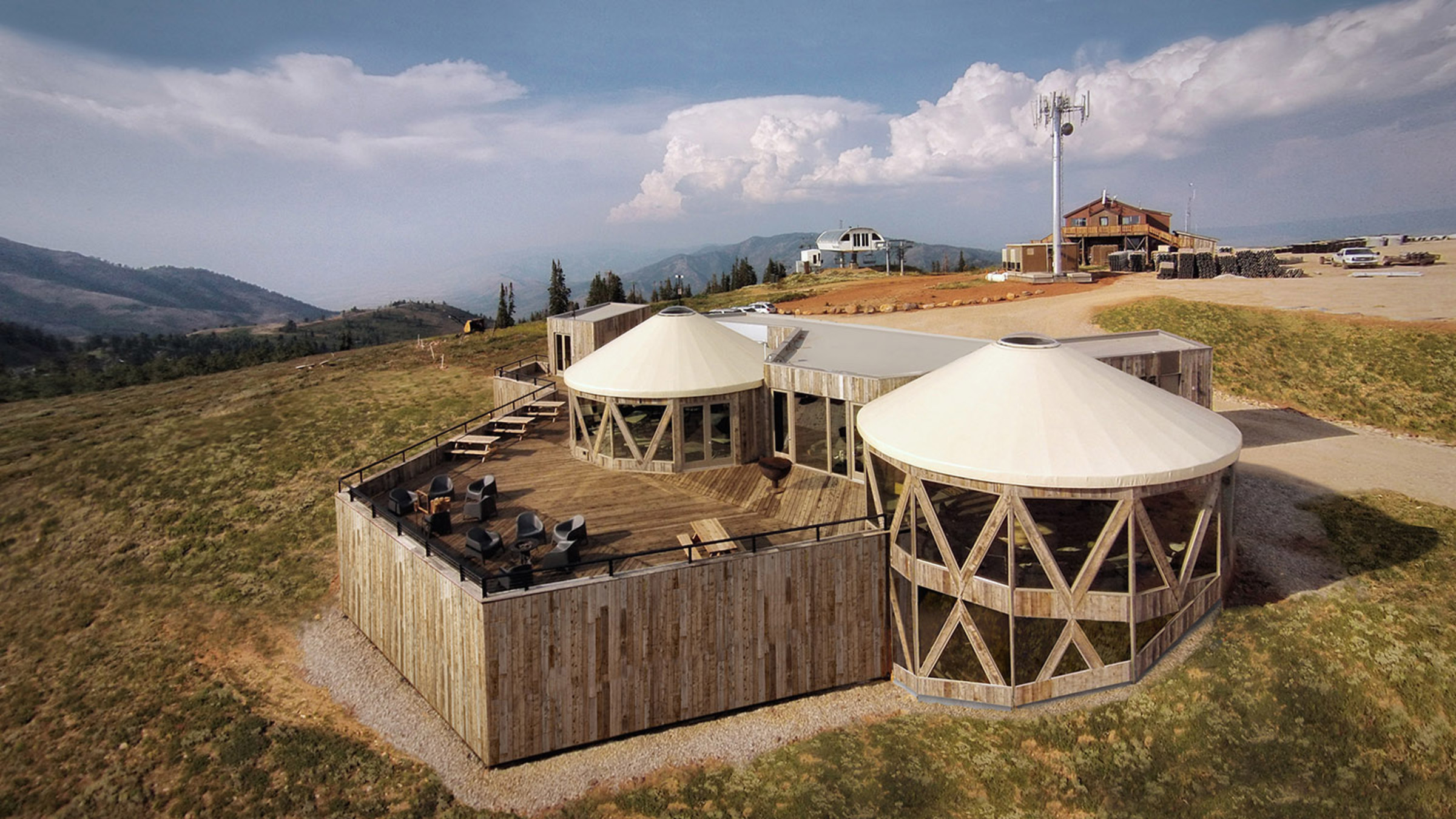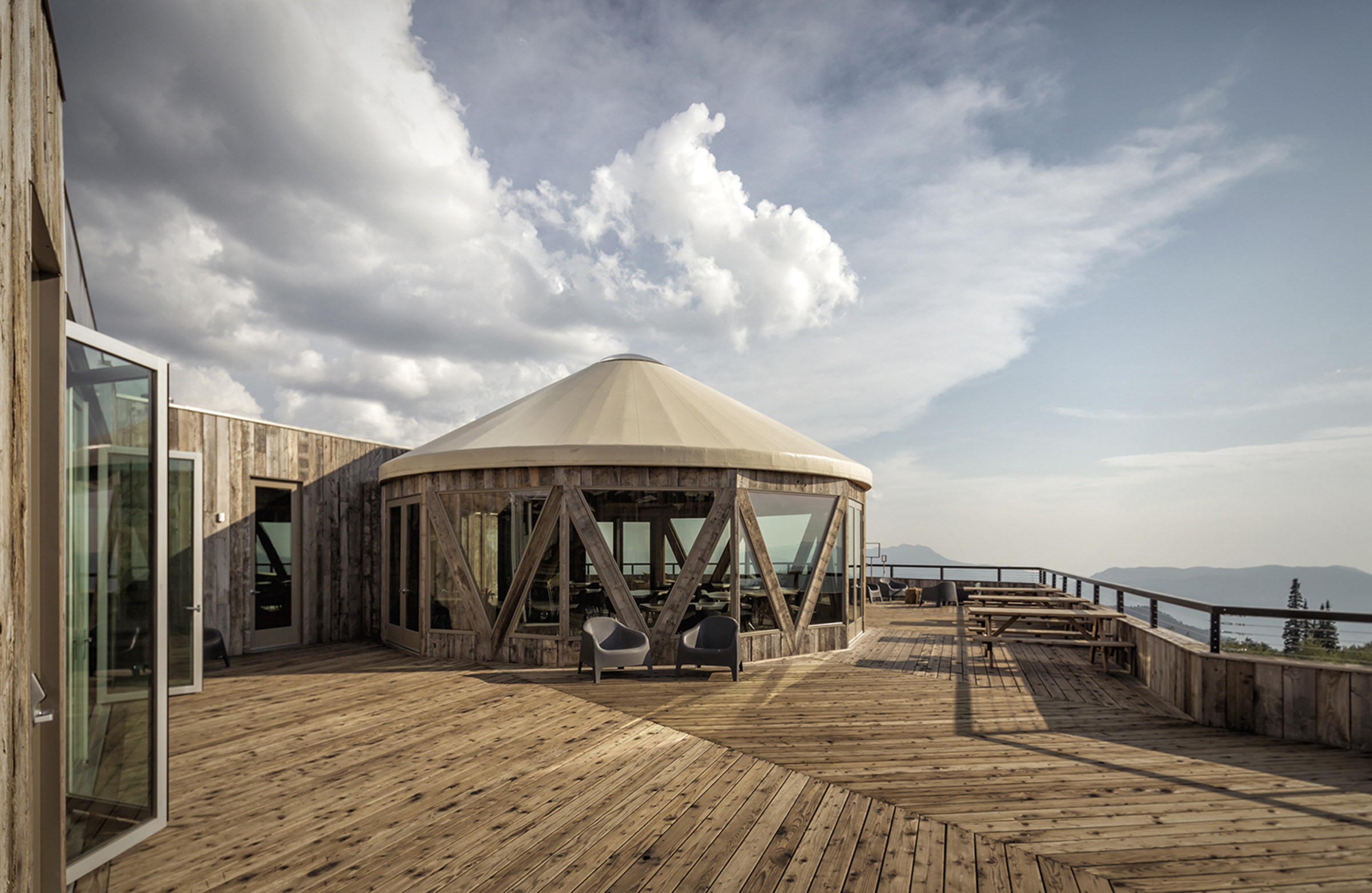 Drum-shaped and column-free, the yurts serve as flexible gathering spaces. A sunken floor in the lounge area, references the experience of gathering around a campfire, and can be raised to accommodate lectures. The dining yurt seats 80. A kitchen, prep-area, bathroom, and bar modules are snapped into place, fusing curvilinear and triangular form with an unusual geometric effect.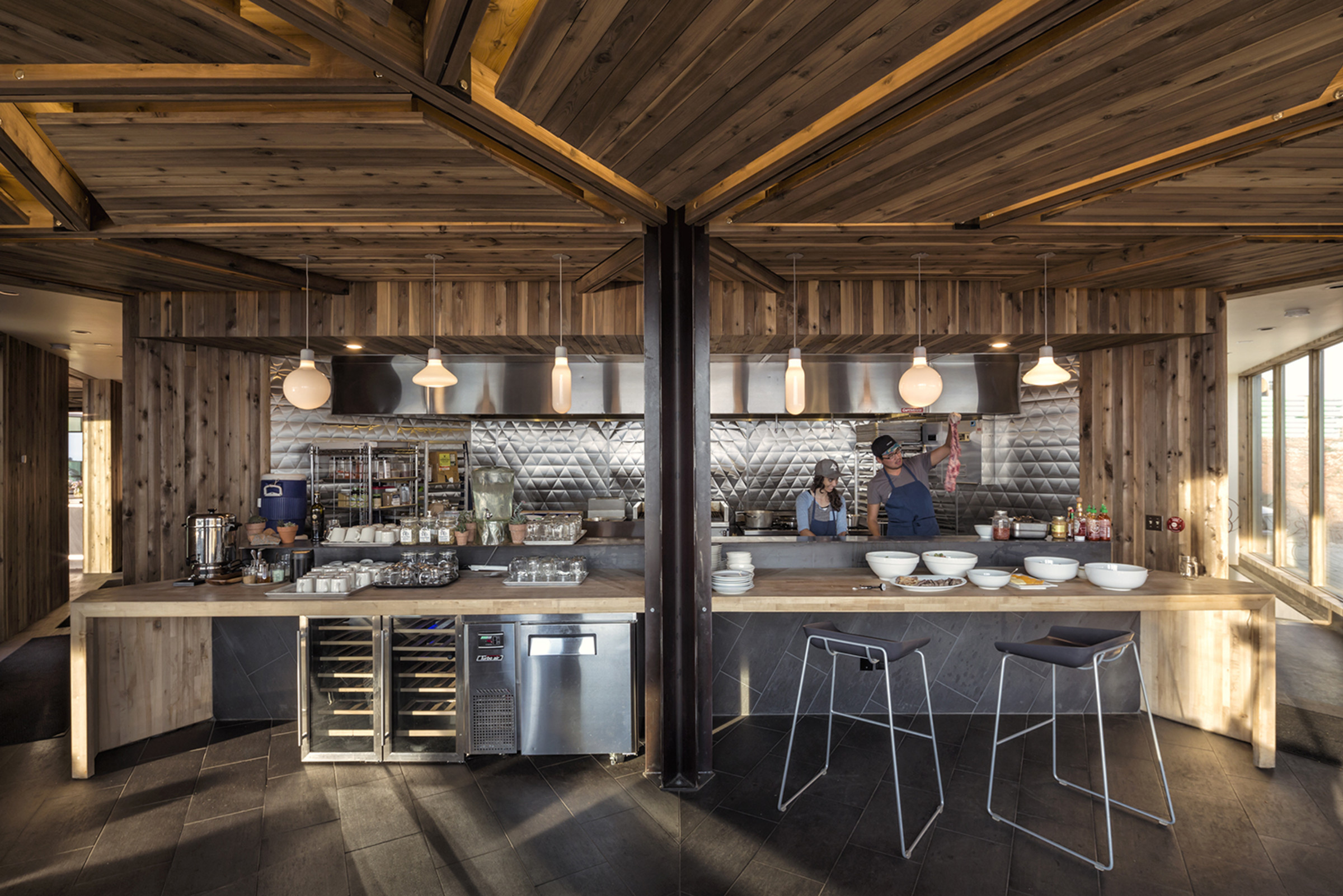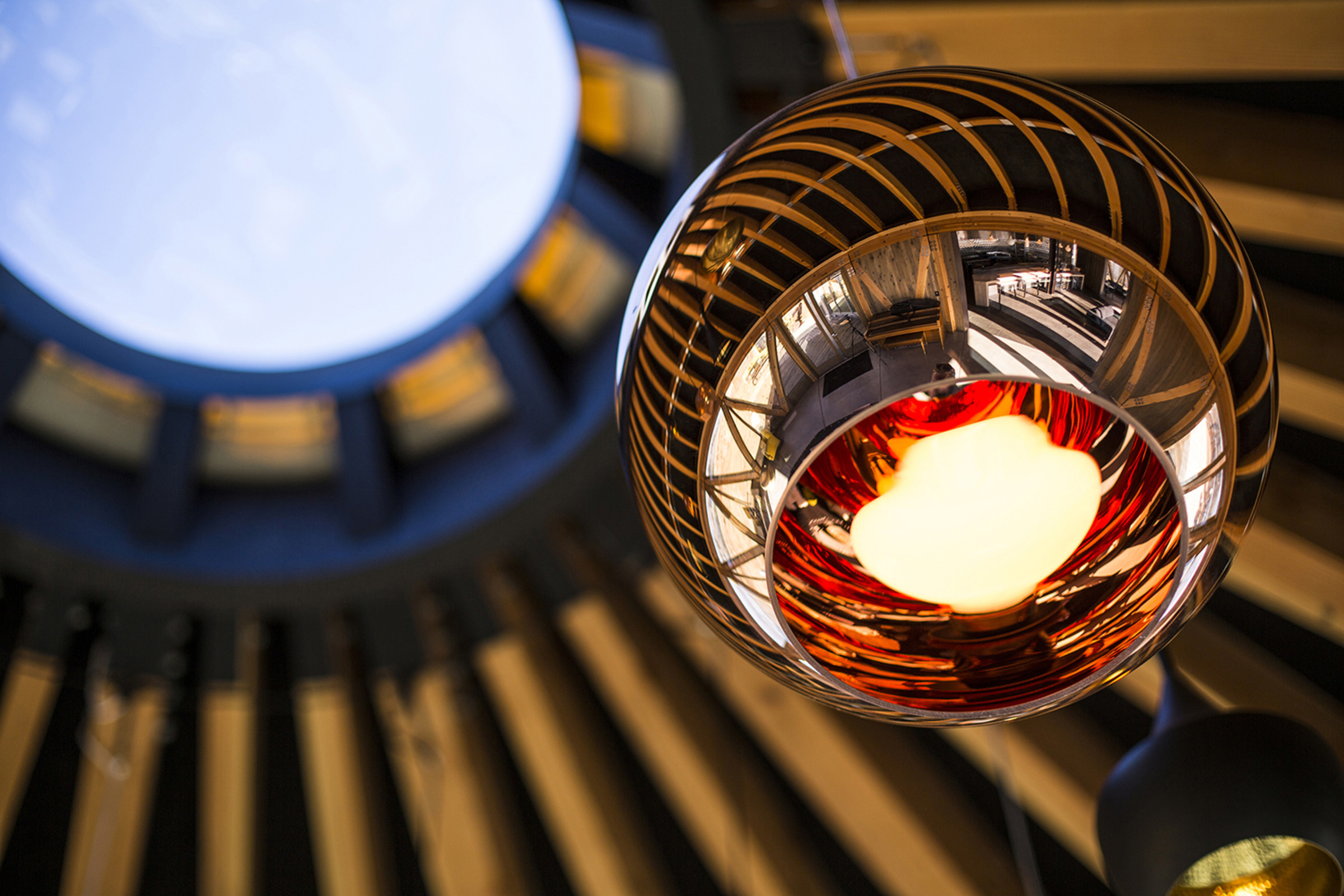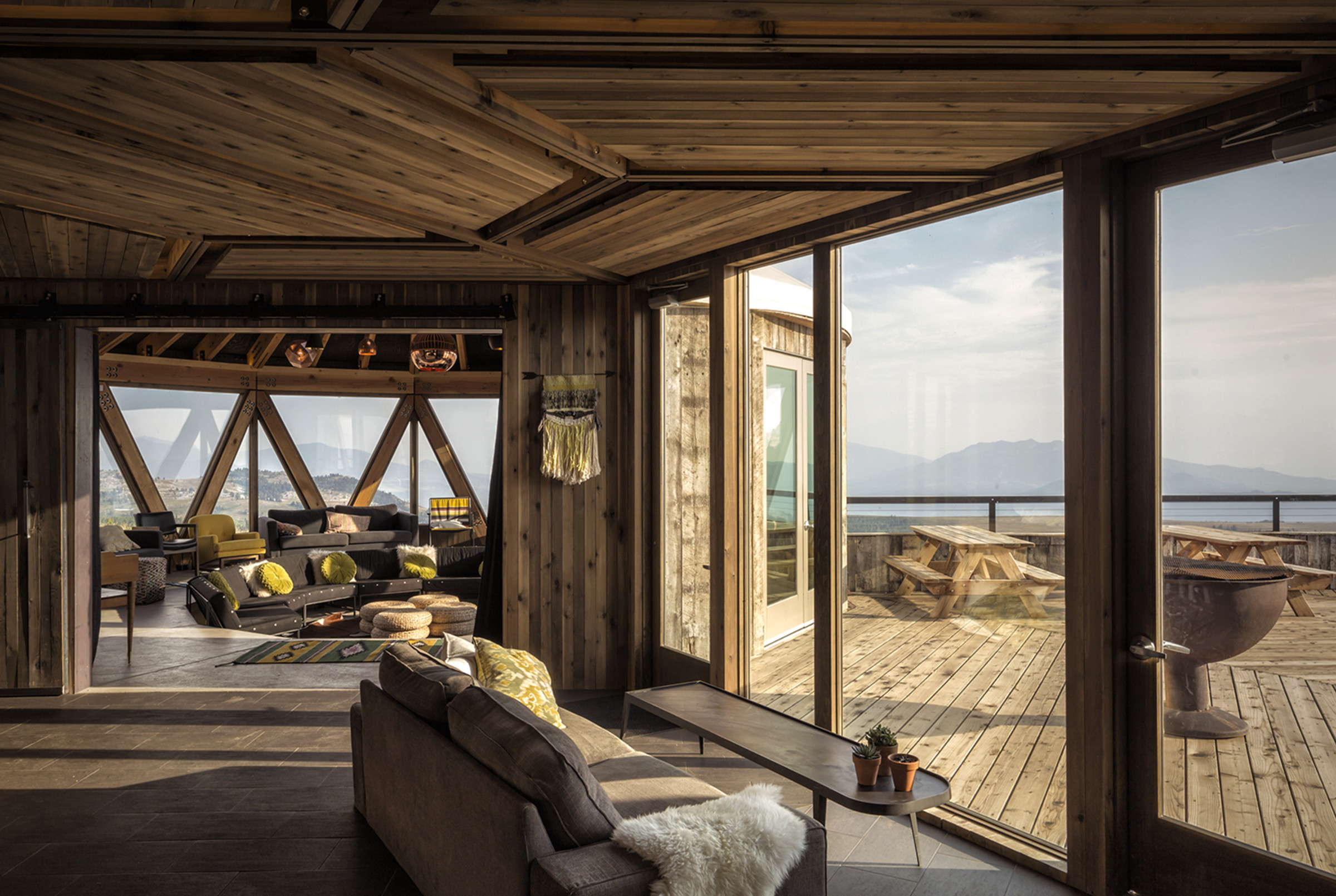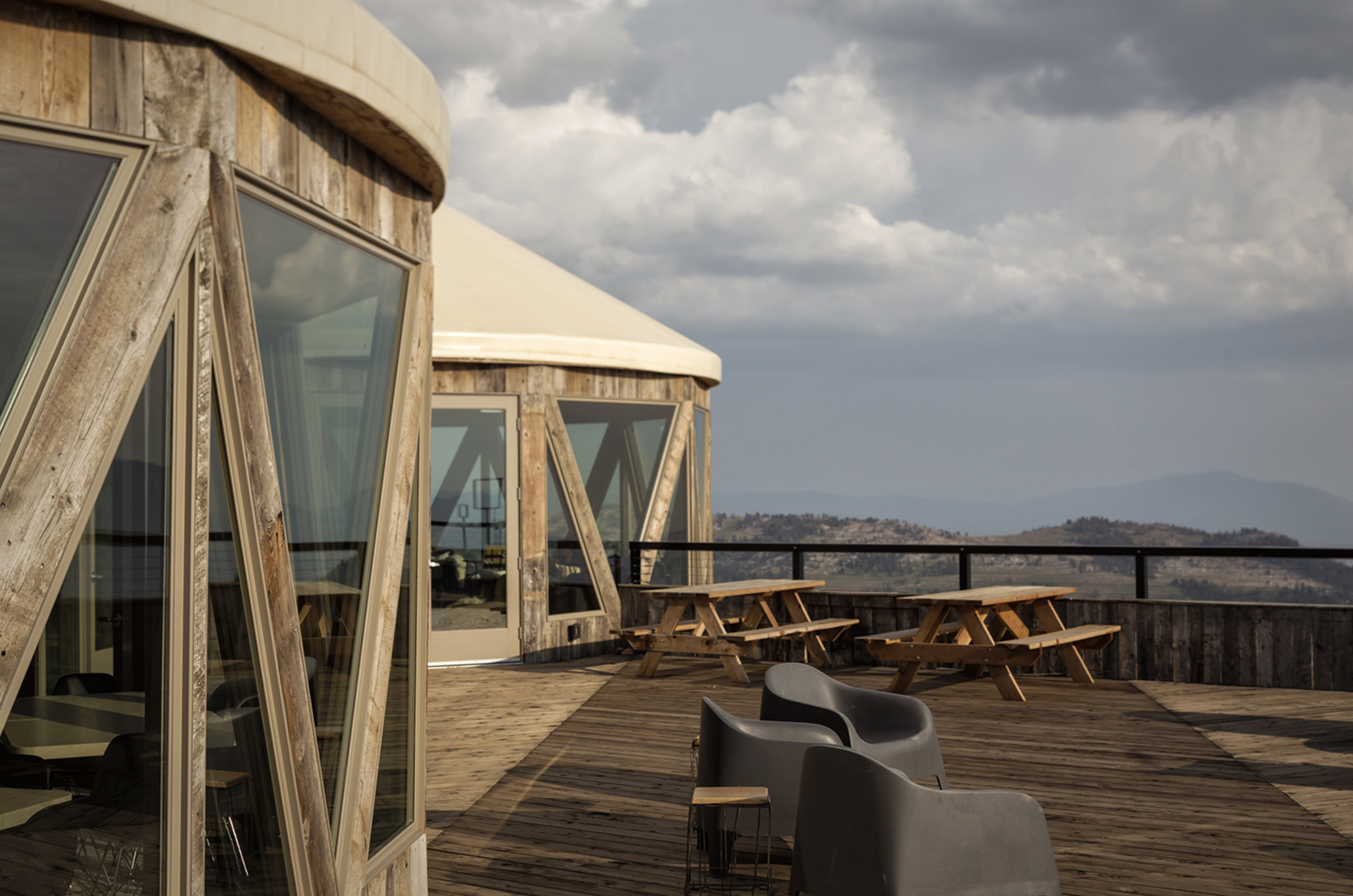 Unpretentious and inviting, the property is a modern interpretation of mountain culture.