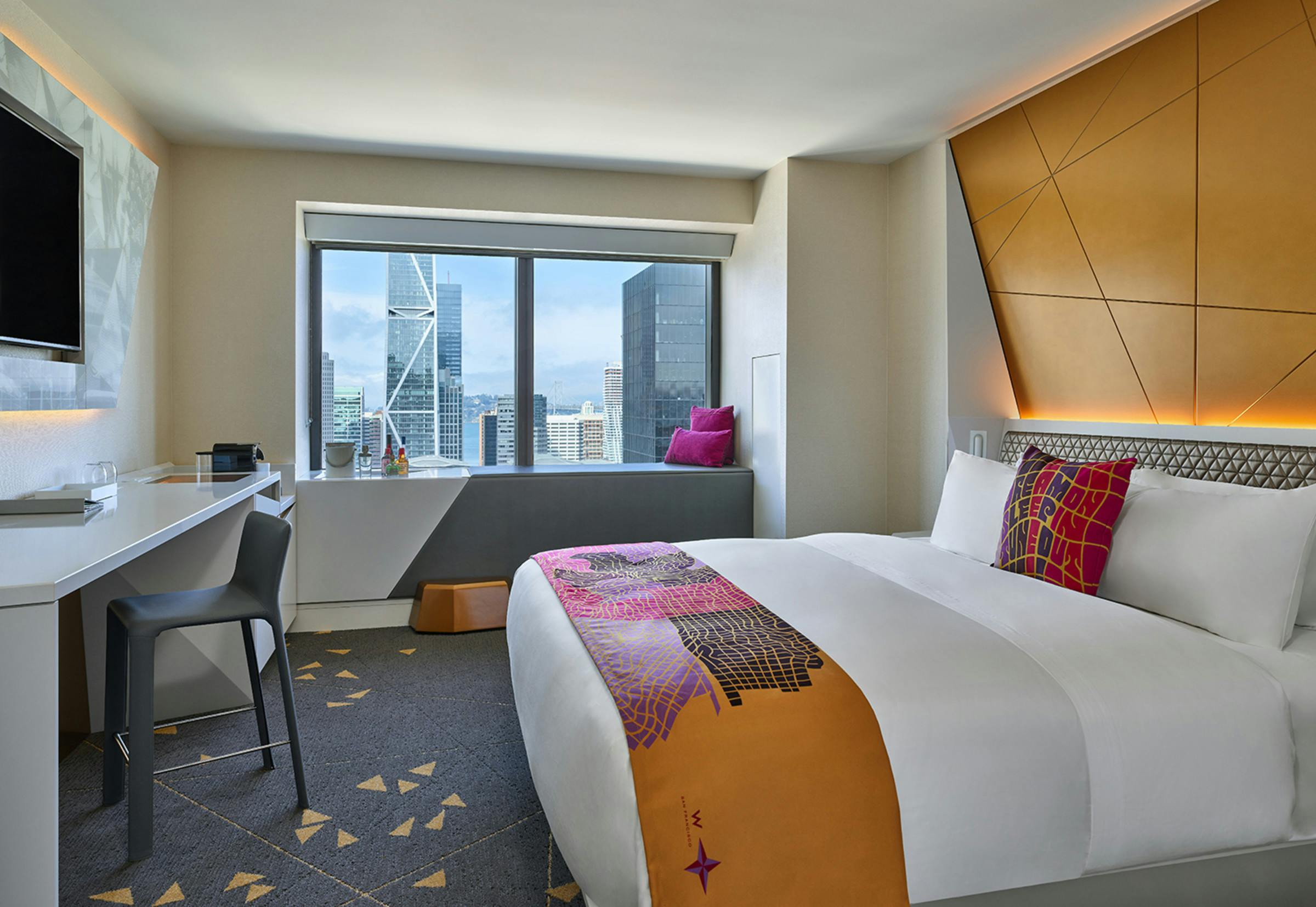 The W Hotel San Francisco rooms are influenced by the Gold Rush that came over San Francisco. Soft accents within the 411 guest rooms tap into the city's cultural history, bringing funky elements of its psychedelic days.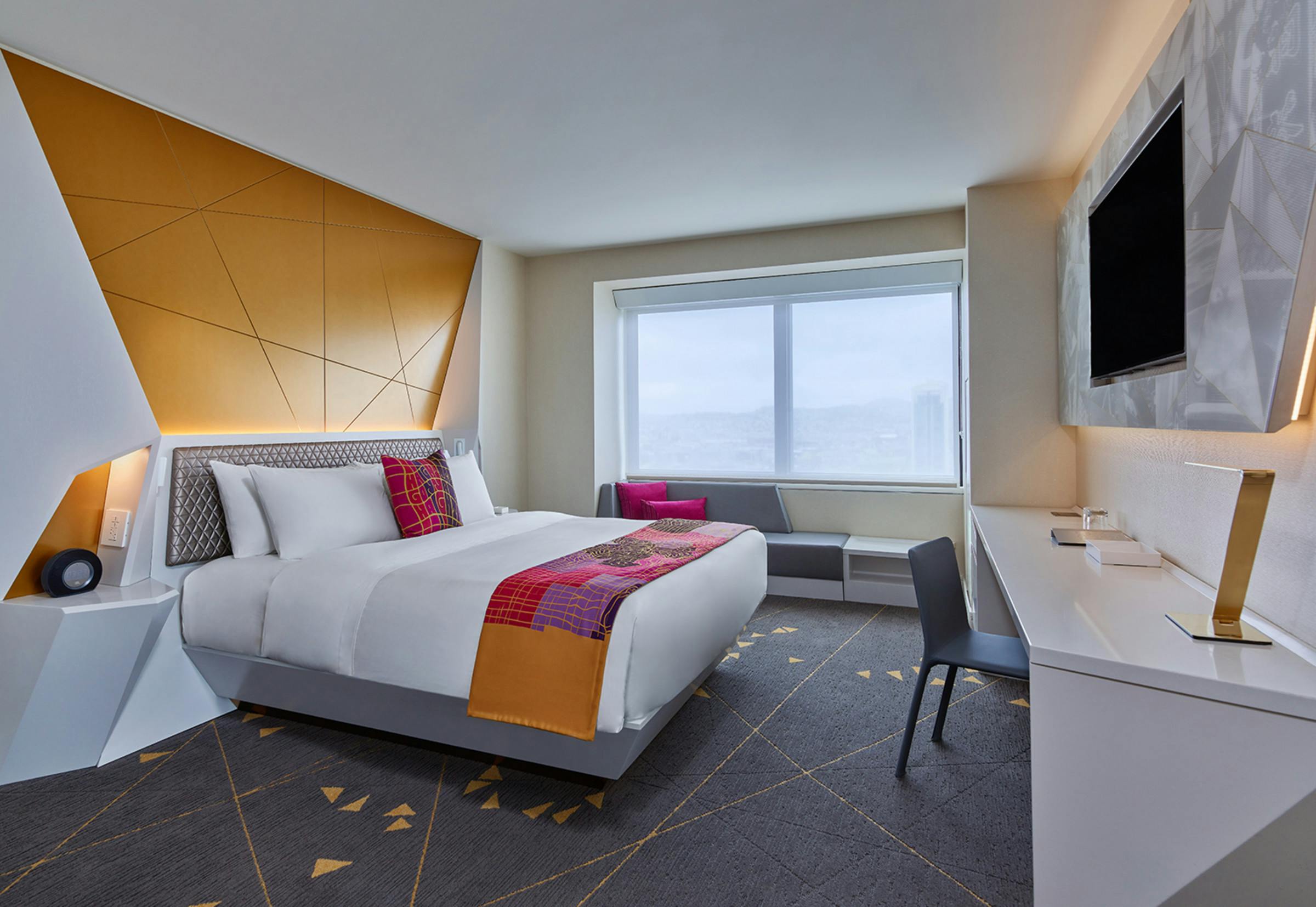 Inspired by the city light that illuminates the fog rolling onto the hills, the wallcovering carries flecks of gold underneath a gradient of color. The carpet is an abstract representation of the San Francisco trolley cables, with gold flakes that mark opportunity and potential connections in a social web.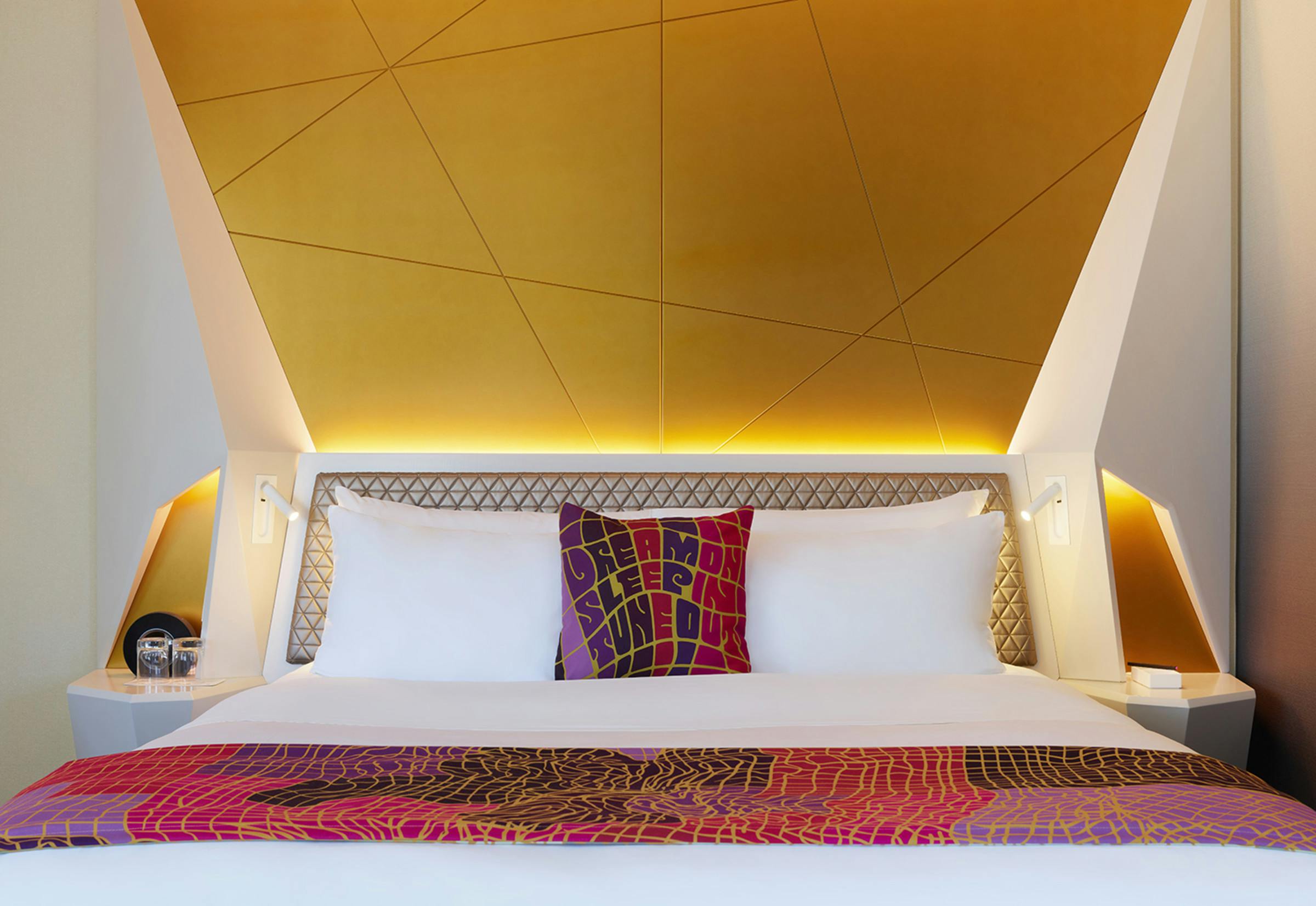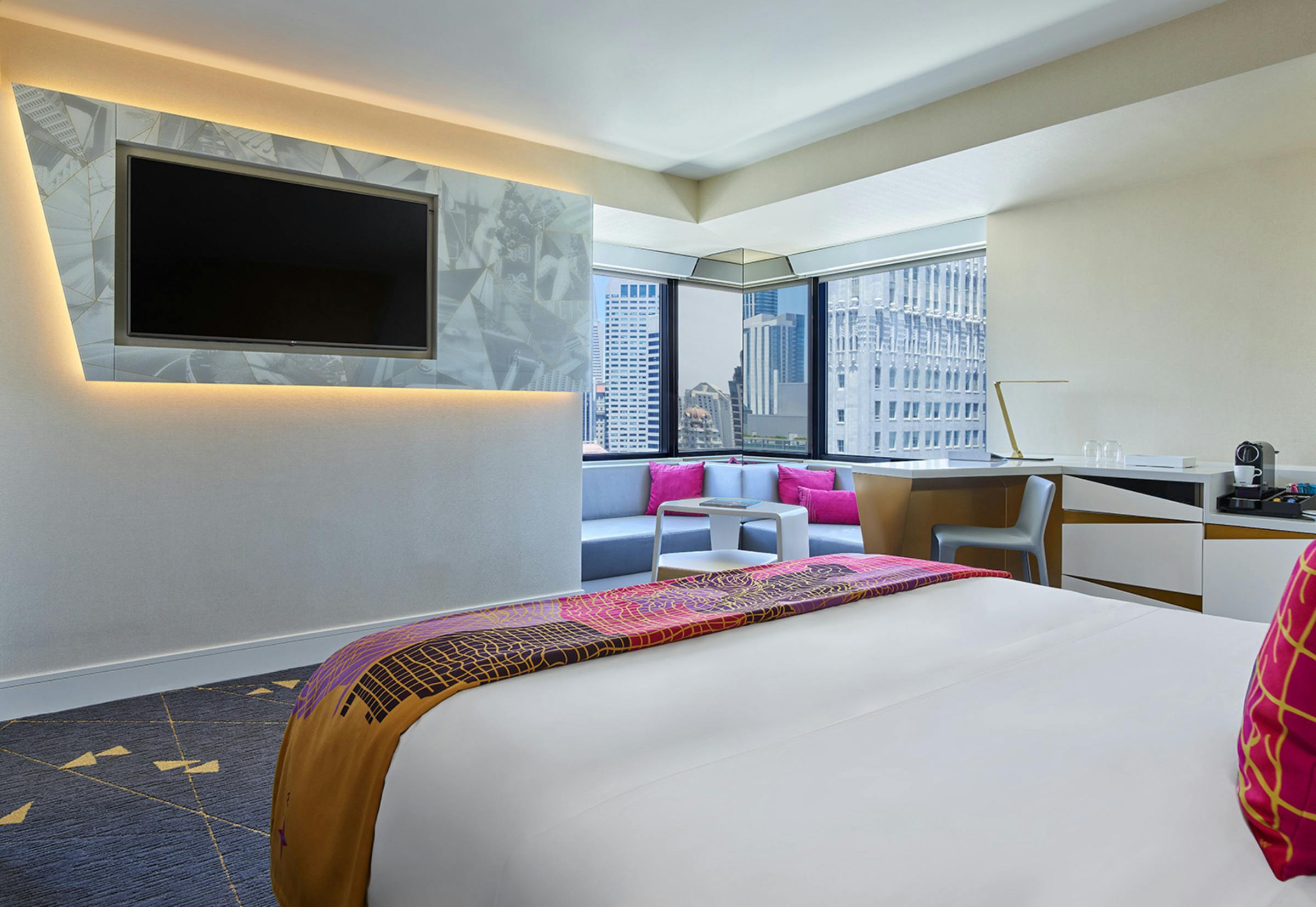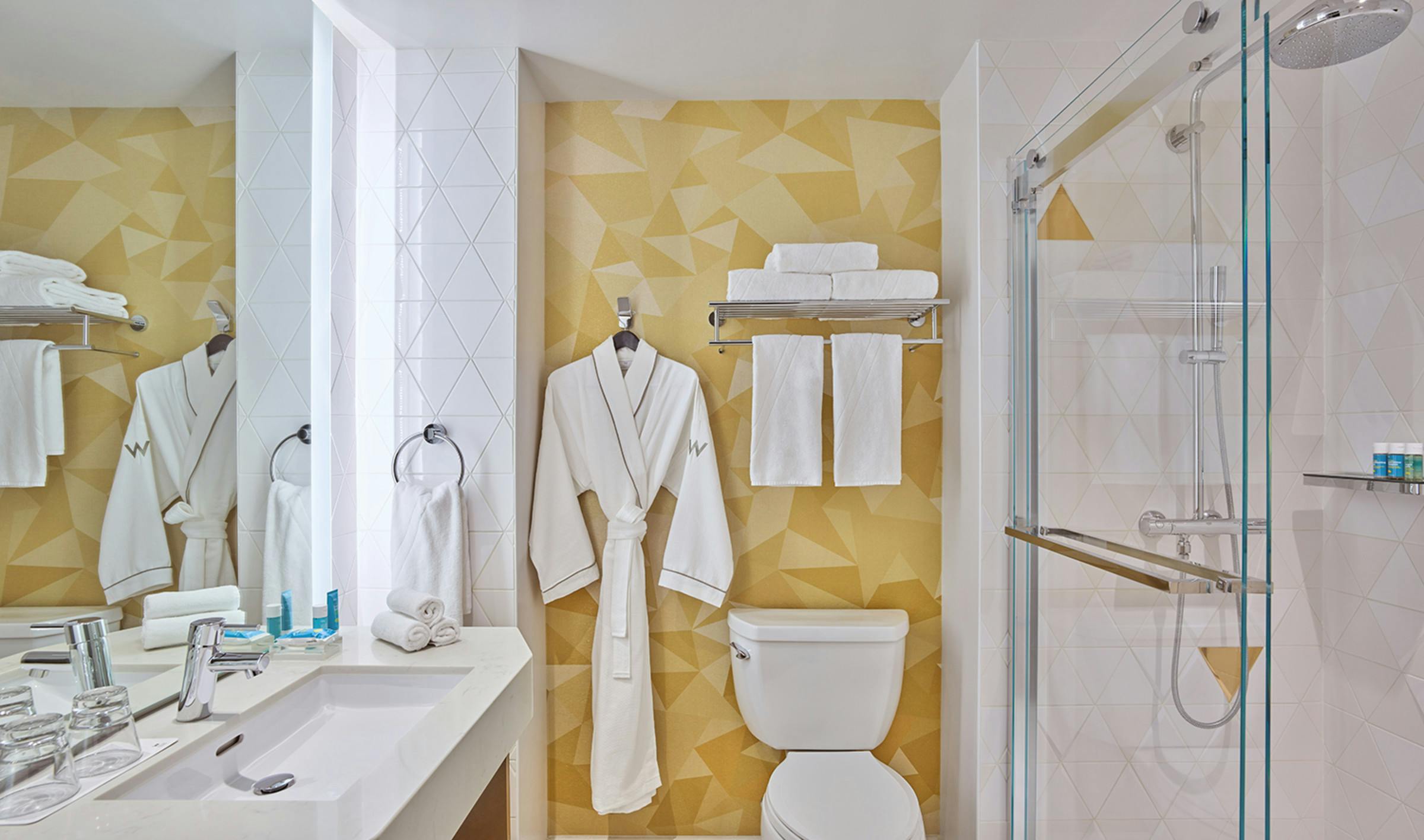 The tile layout in the shower is inspired by the work of gold miners and the unique topography of the city.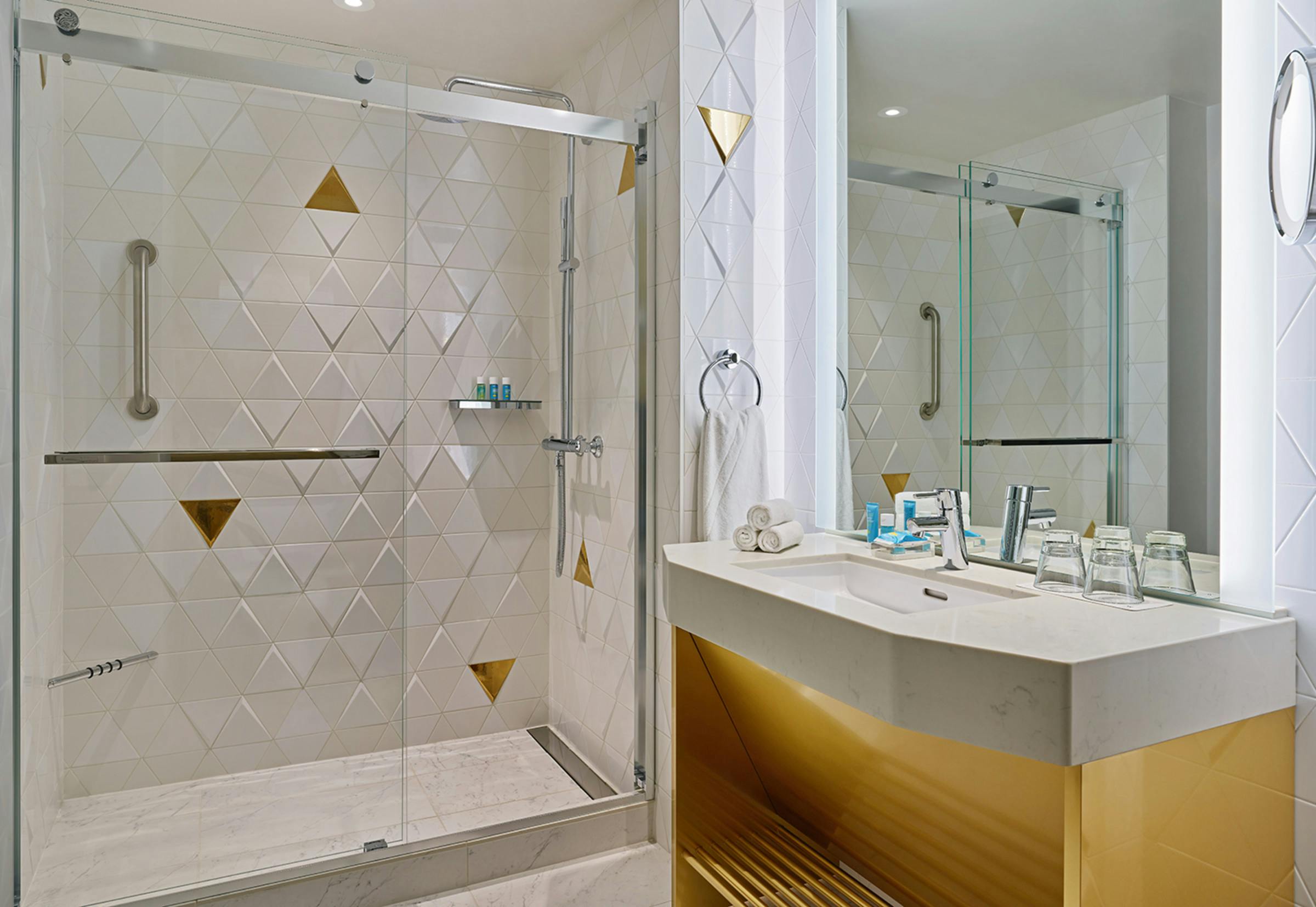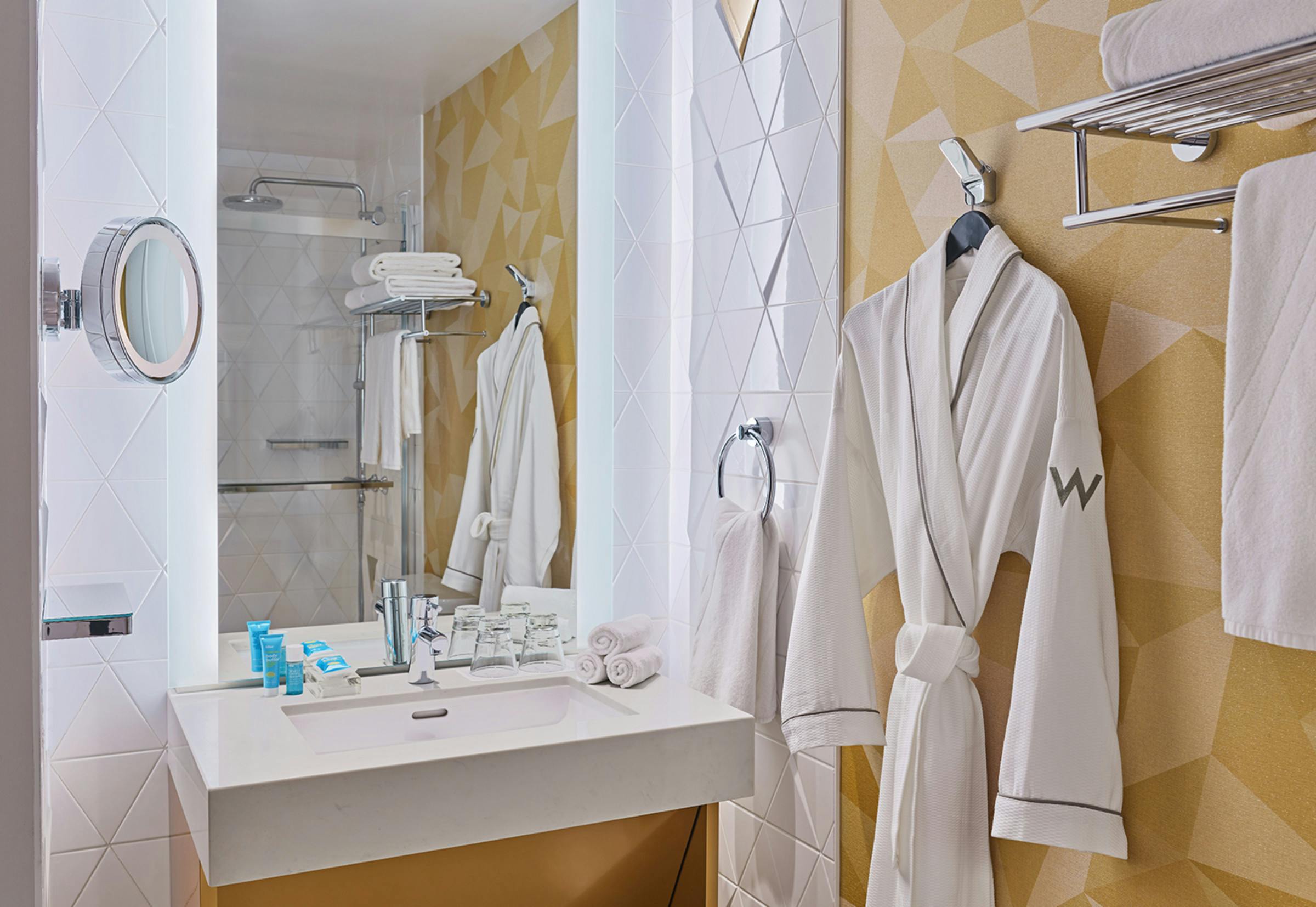 The bed is lower in the room to maximize the views of the skyline and bar/lounge seating elements. Solid surfaces offer strength and durability while soft surfaces are stitched and folded for comfort in the lounge seating. Rooms have integrated lounge seating and a counter height desk for in-room cocktails, bringing in a relaxed approach to work and play.