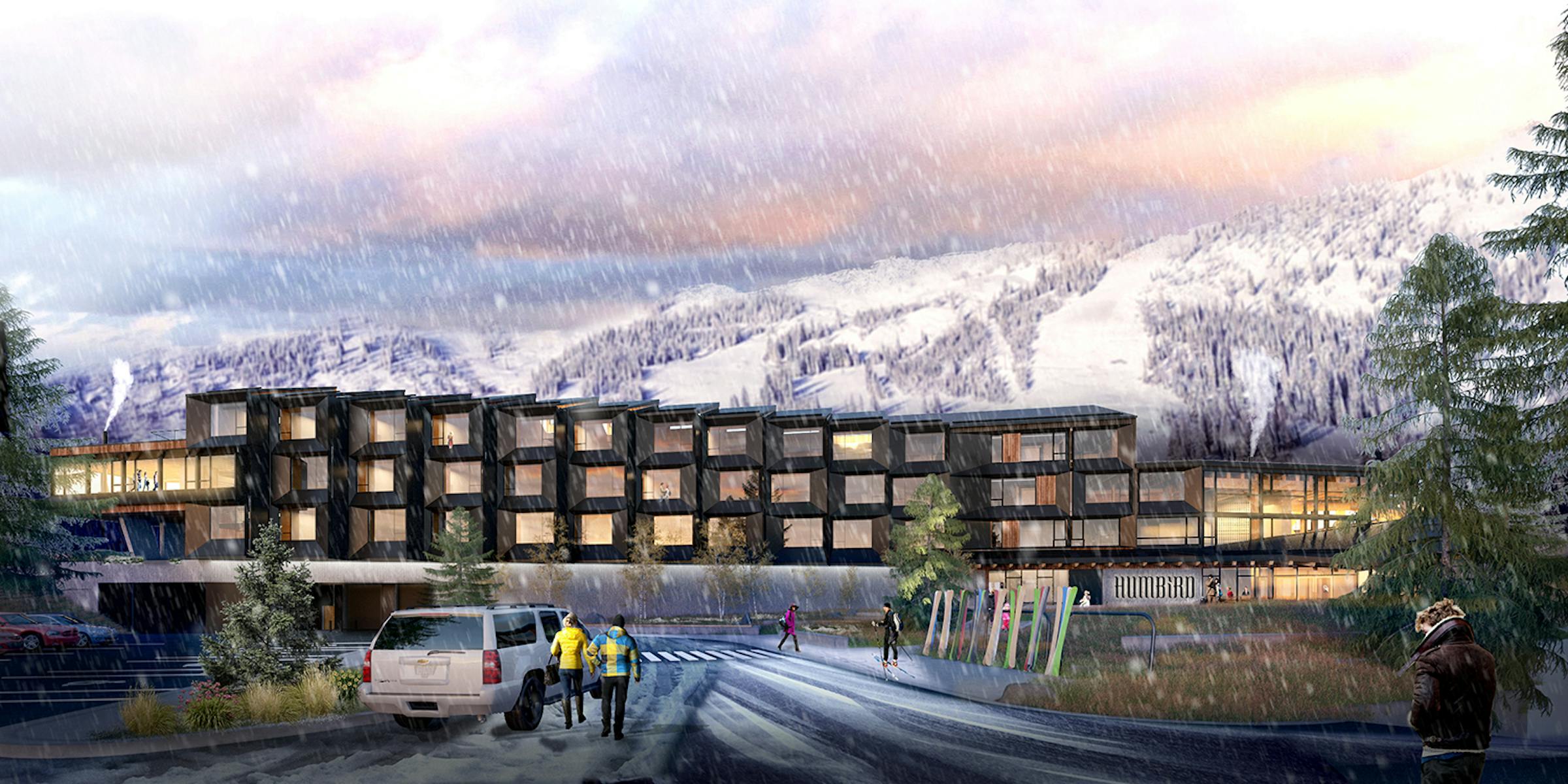 The new Schweitzer hotel, named Humbird, will reinterpret the existing historic architecture with a design approach that transforms what has become predictable into a newly invigorated modern mountain architecture and village. Seattle urban meets Idaho ski bum.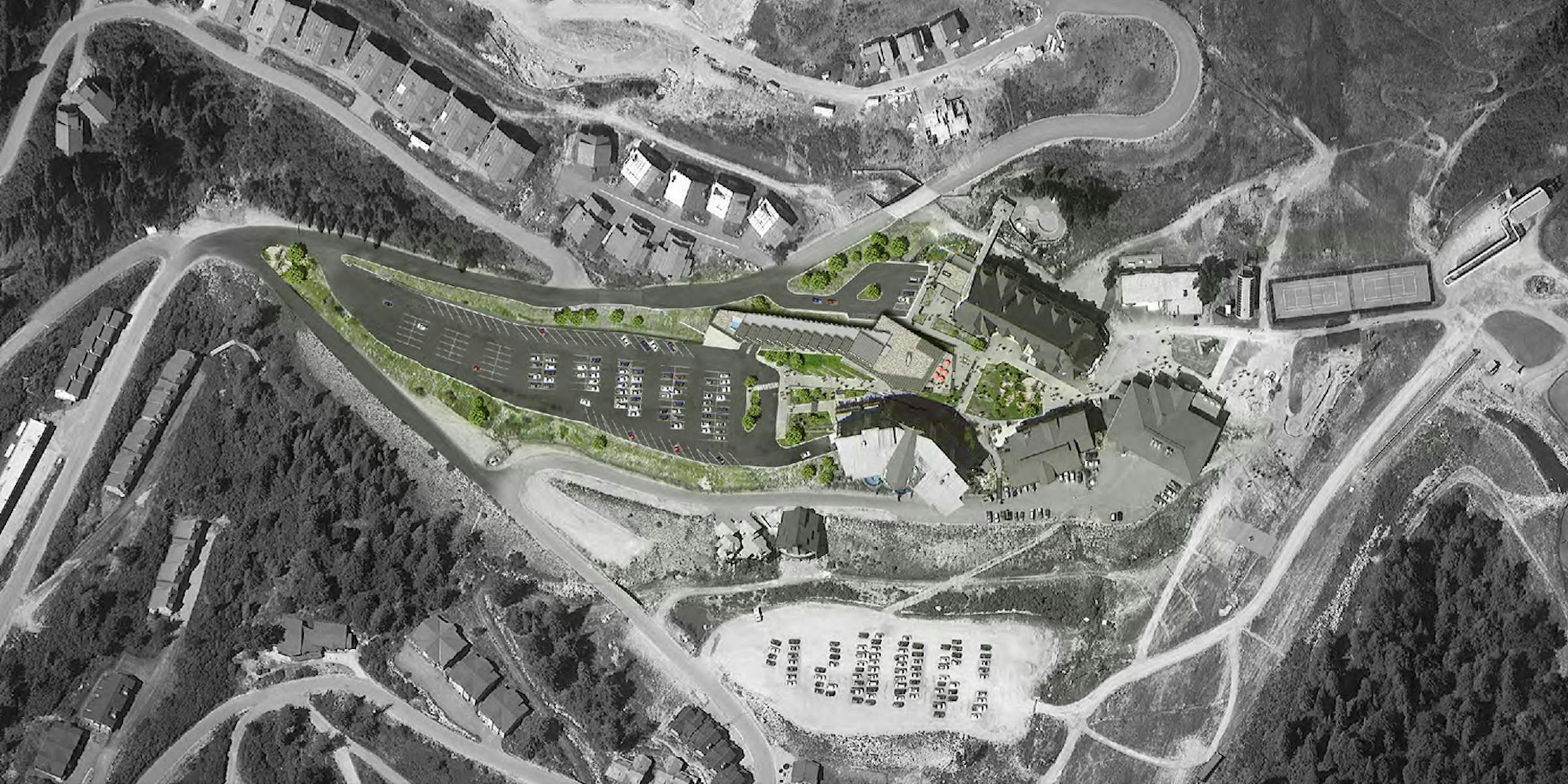 Working with Schweitzer to develop a masterplan, including a new welcome center hotel, will redefine the arrival experience.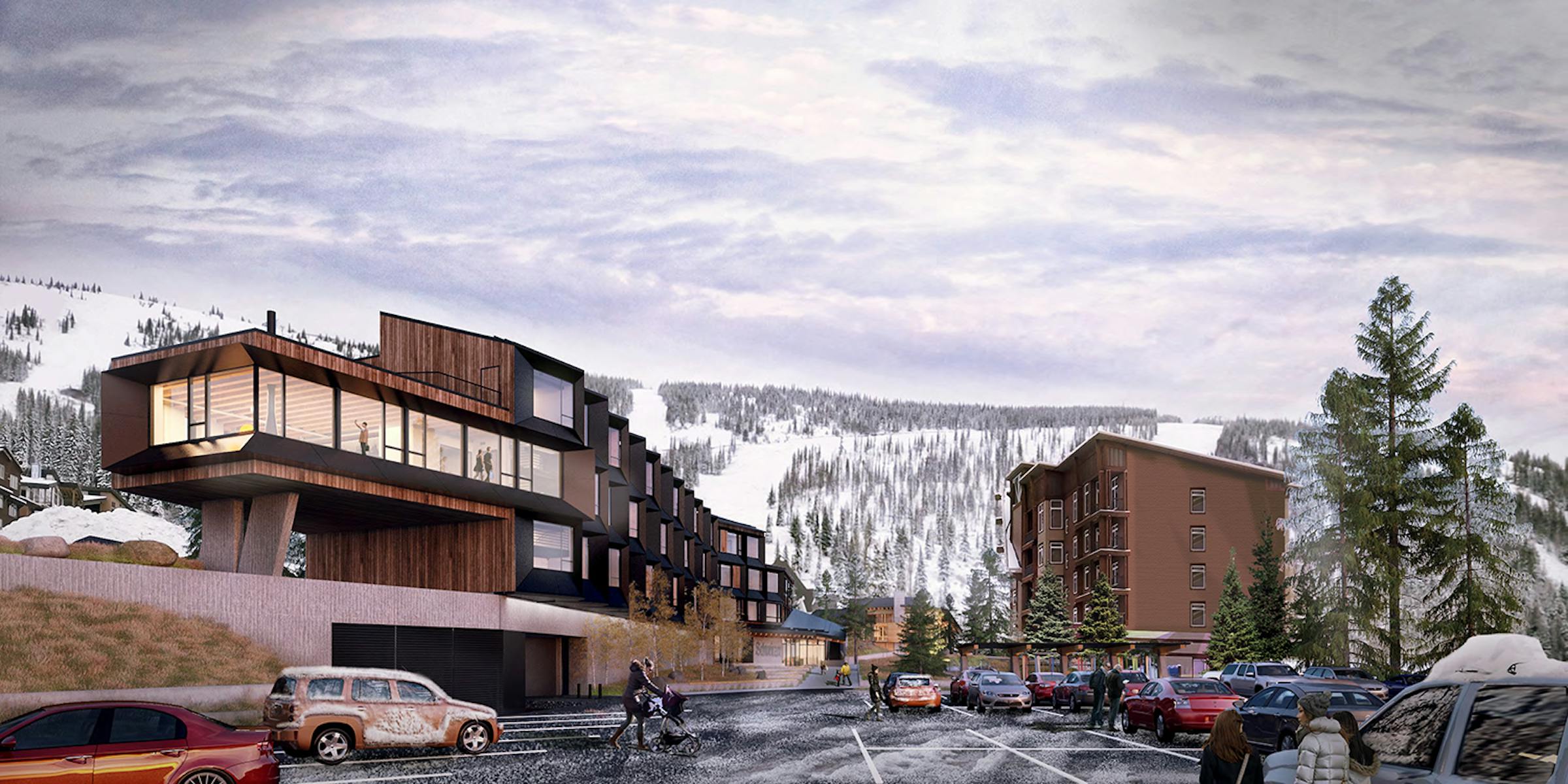 The result will be a ski-in, ski-out hotel that will provide essential arrival services and on-slope accommodations to reframe Schweitzer as a year-round destination for the 21st century.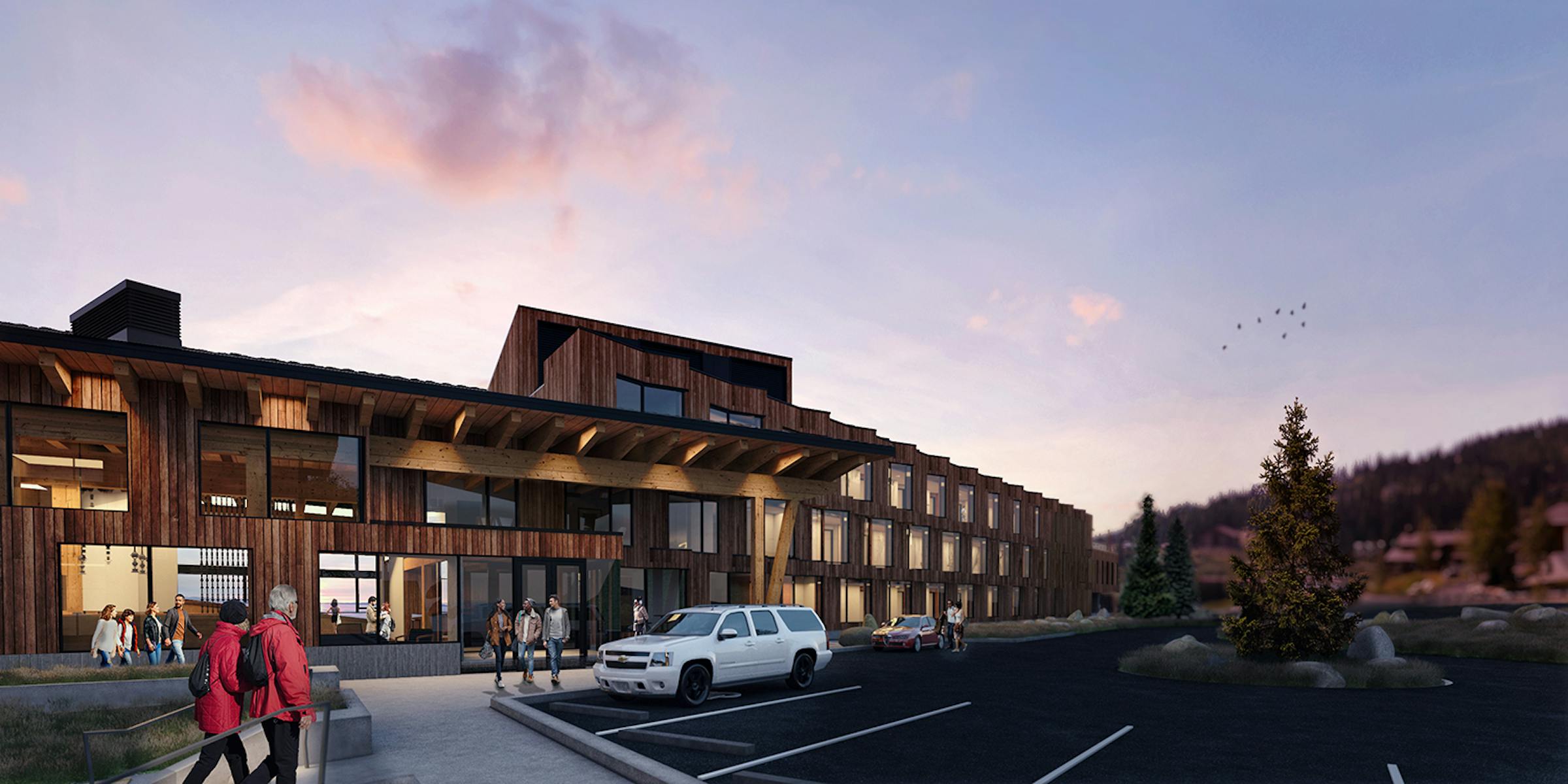 The 31-unit, 66,580 sf, hotel complex will interpret familiar forms and bring them forward through a mix of contemporary materials.
The new Schweitzer hotel will anchor the Schweitzer village. The bar-shaped hotel takes advantage of the steep site by nestling into a notch cut into the slope creating space for a sheltered parking garage. Guests will arrive at the hotel via an upper-level lobby and welcome center or through the below-ground parking area. Once inside the building, the interiors draw inspiration from classic ski equipment and bright ski suits of the 20th century.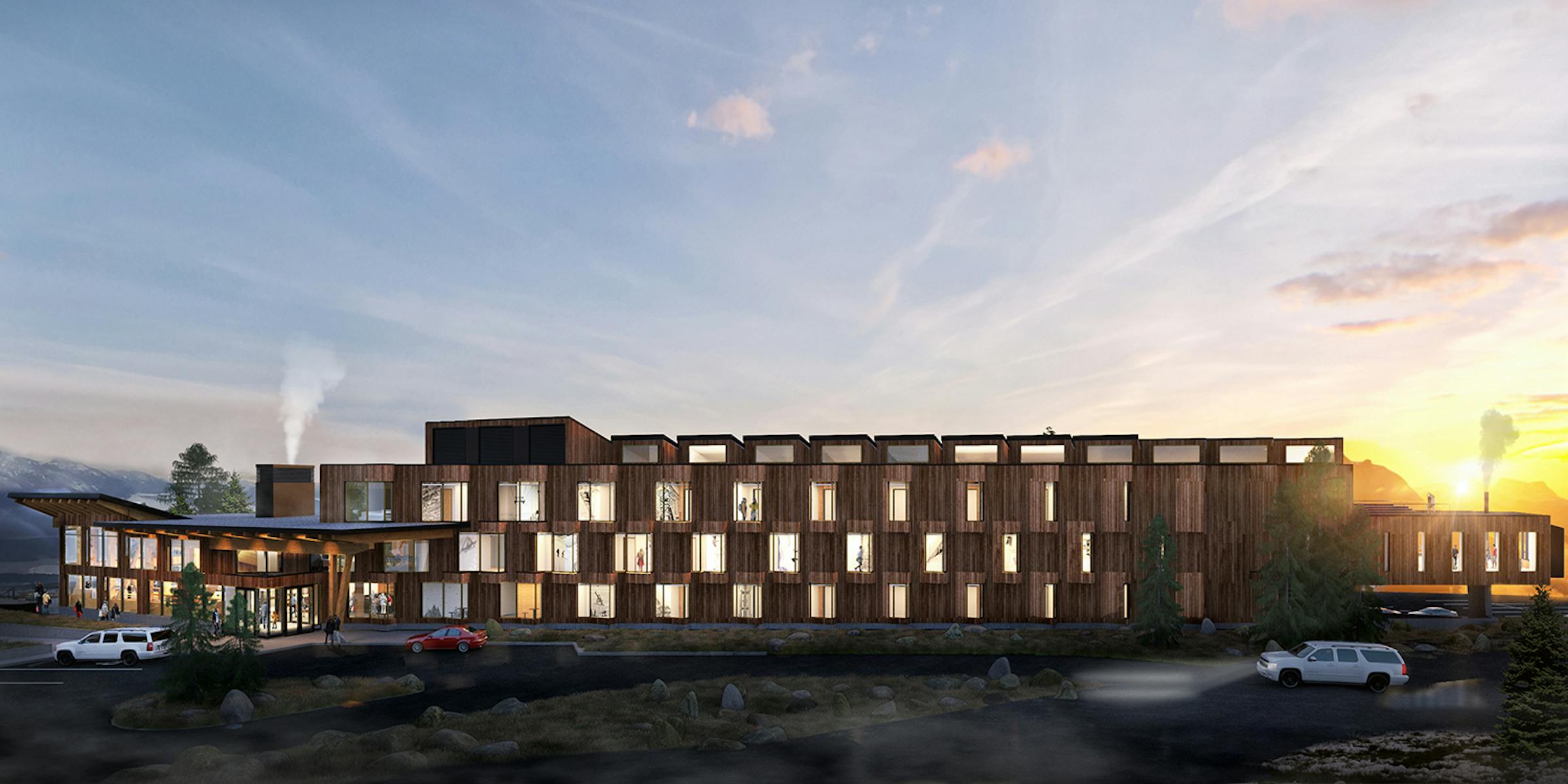 The exterior of the hotel is expressed through board-formed concrete, exposed wood structure, metal panels, and large expanses of glass. Structural elements are exposed and highlighted to enhance the sense of enclosure and warmth inside the lodge. The palette draws upon the architectural heritage of the Schweitzer basin. Guest rooms are arranged over three floors offering views of nearby Lake Pend Oreille. Balancing the hotel at the opposite end will be the hotel's "living room," a place for guests and families to relax and play games.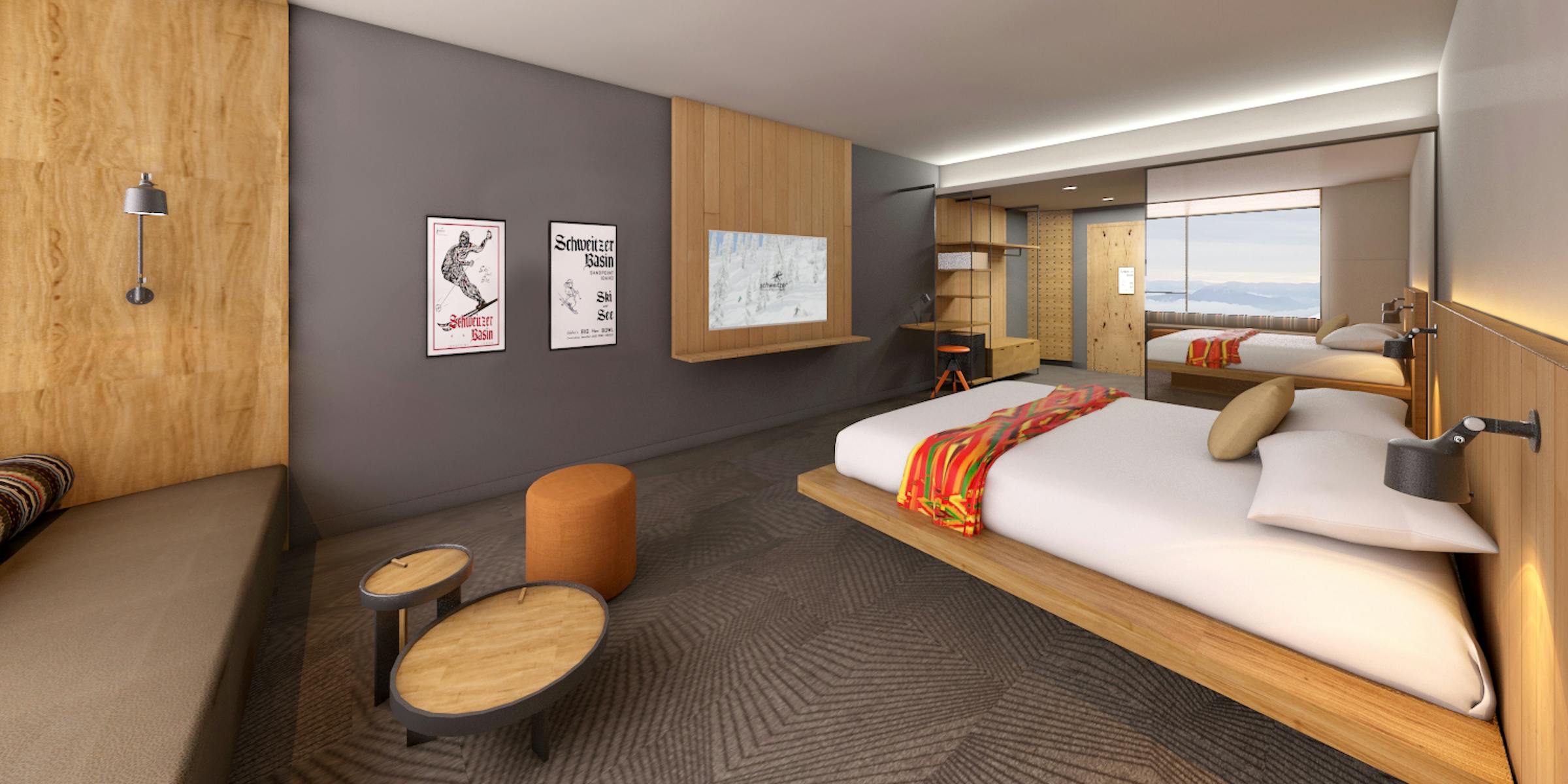 The new restaurant, Crow's Bench, will be located inside of the new hotel, Humbird, anchoring the Schweitzer village. The primary gathering spaces will feature cross-laminated timber (CLT) roof panels supported by glulam beams and columns. CLT construction was selected for its inherent beauty, sustainability, structural properties, connecting with the history of mountain architecture. This approach to articulating the structure will also be employed for the dining area and ski locker warming hut. Skiers can seek refuge from the slopes in the 50-seat restaurant or 15-seat bar or lounge areas next to a grand fireplace.
By bringing together traditions and materials into a contemporary expression the new Schweitzer hotel can shape the identity and experiences of local ski culture redefining luxury getaway mountain architecture.