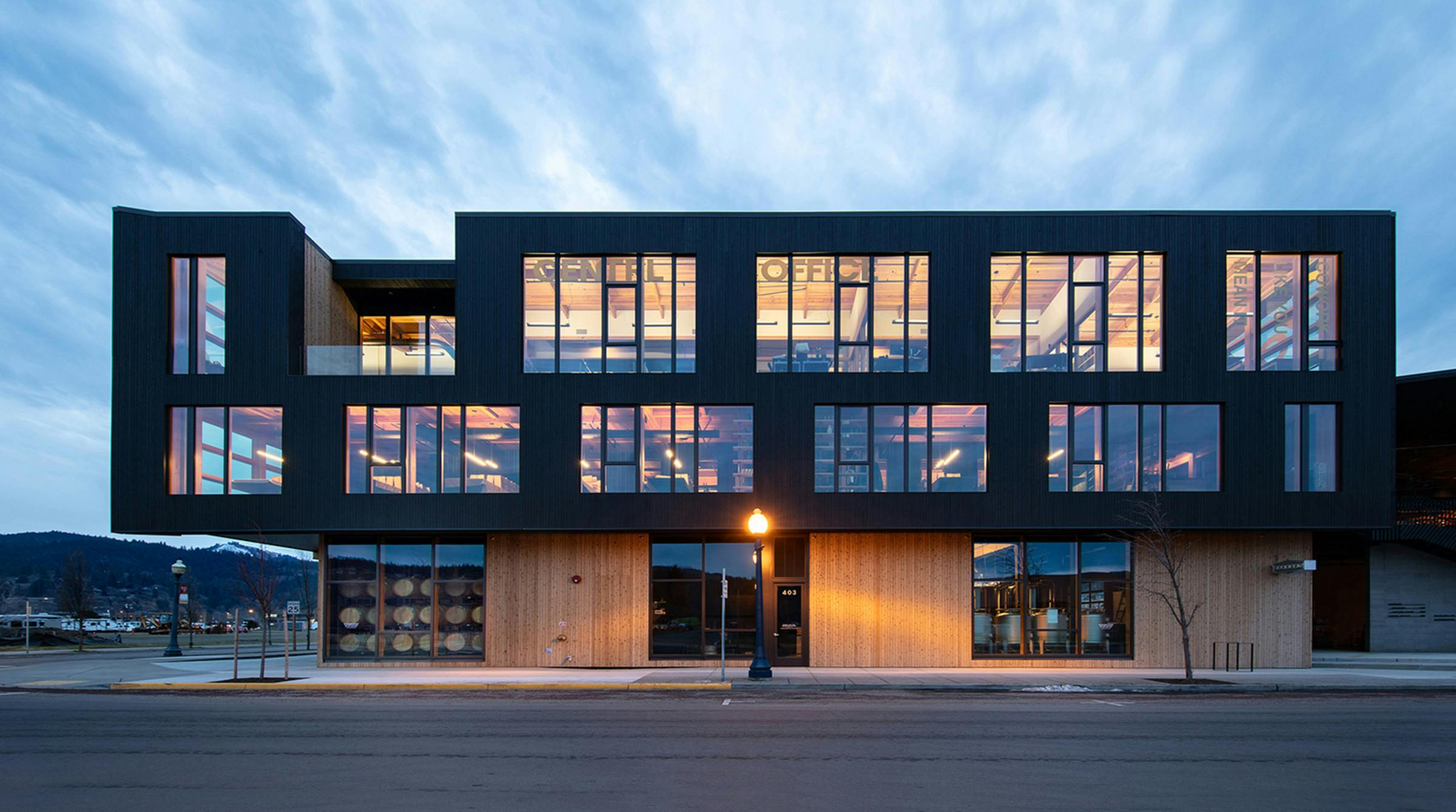 Outpost is located at the Hood River Waterfront, a place for making, connecting and working remotely.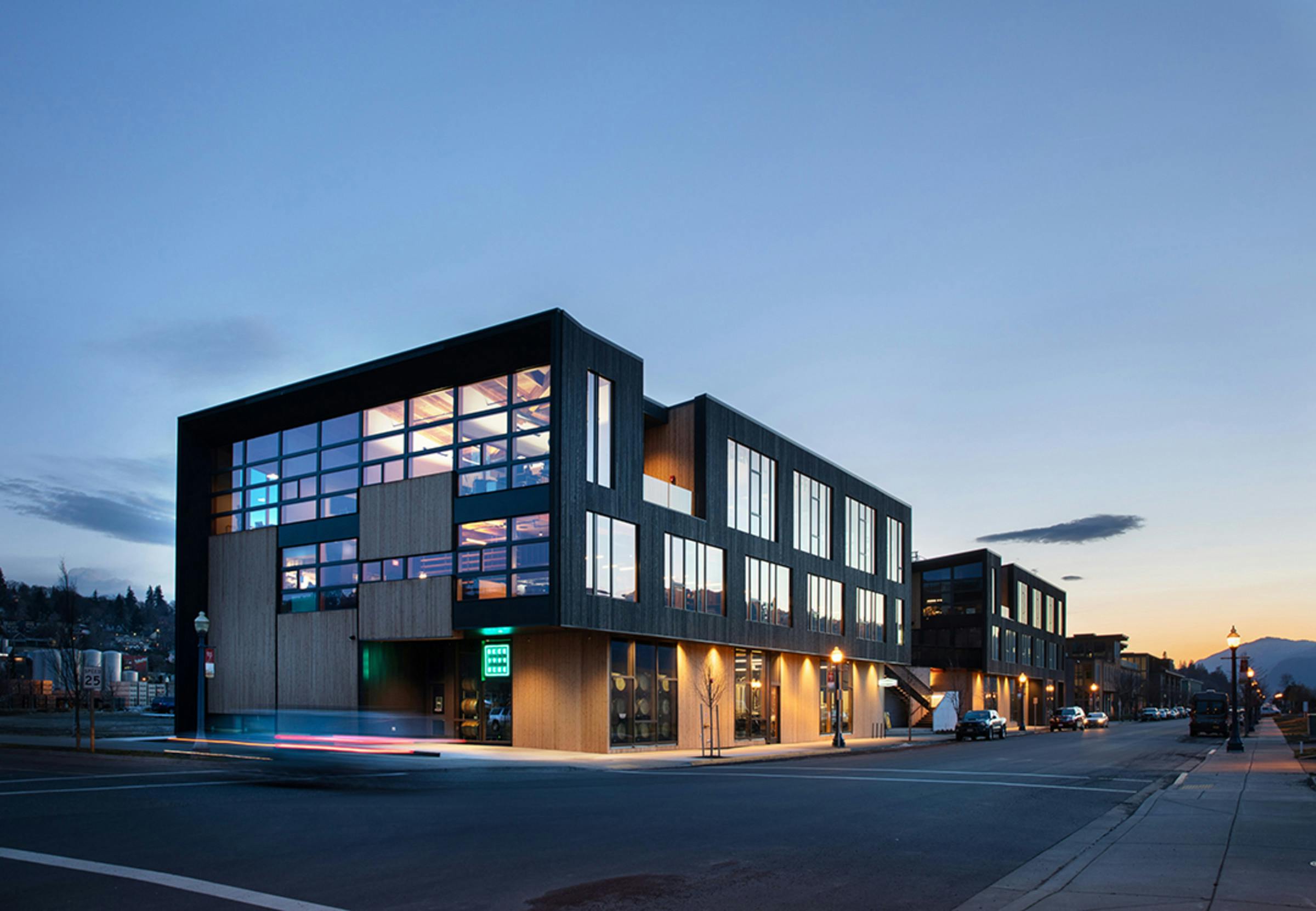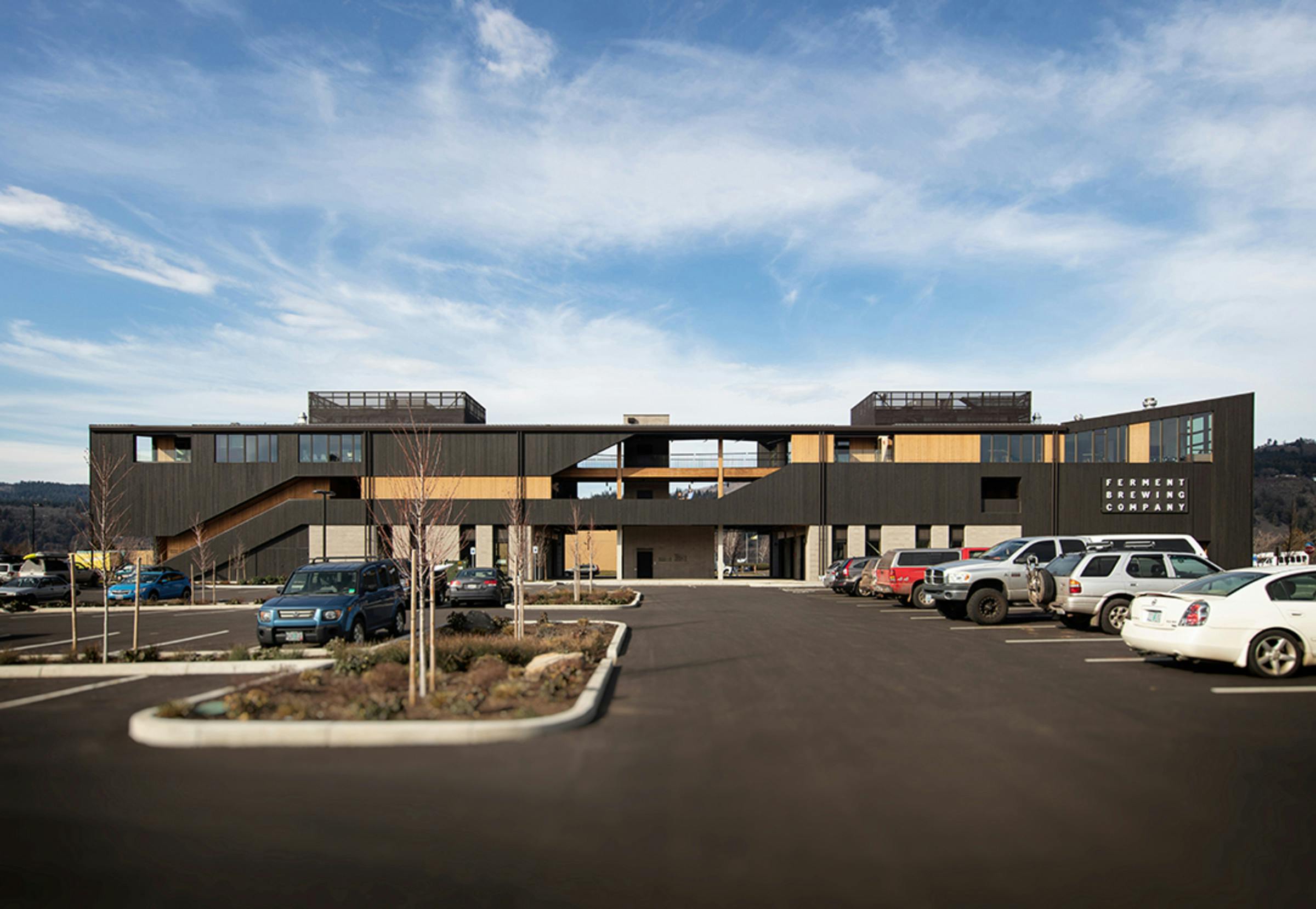 The building moves traditional street-level retail to the second floor, activating these spaces in a dynamic way.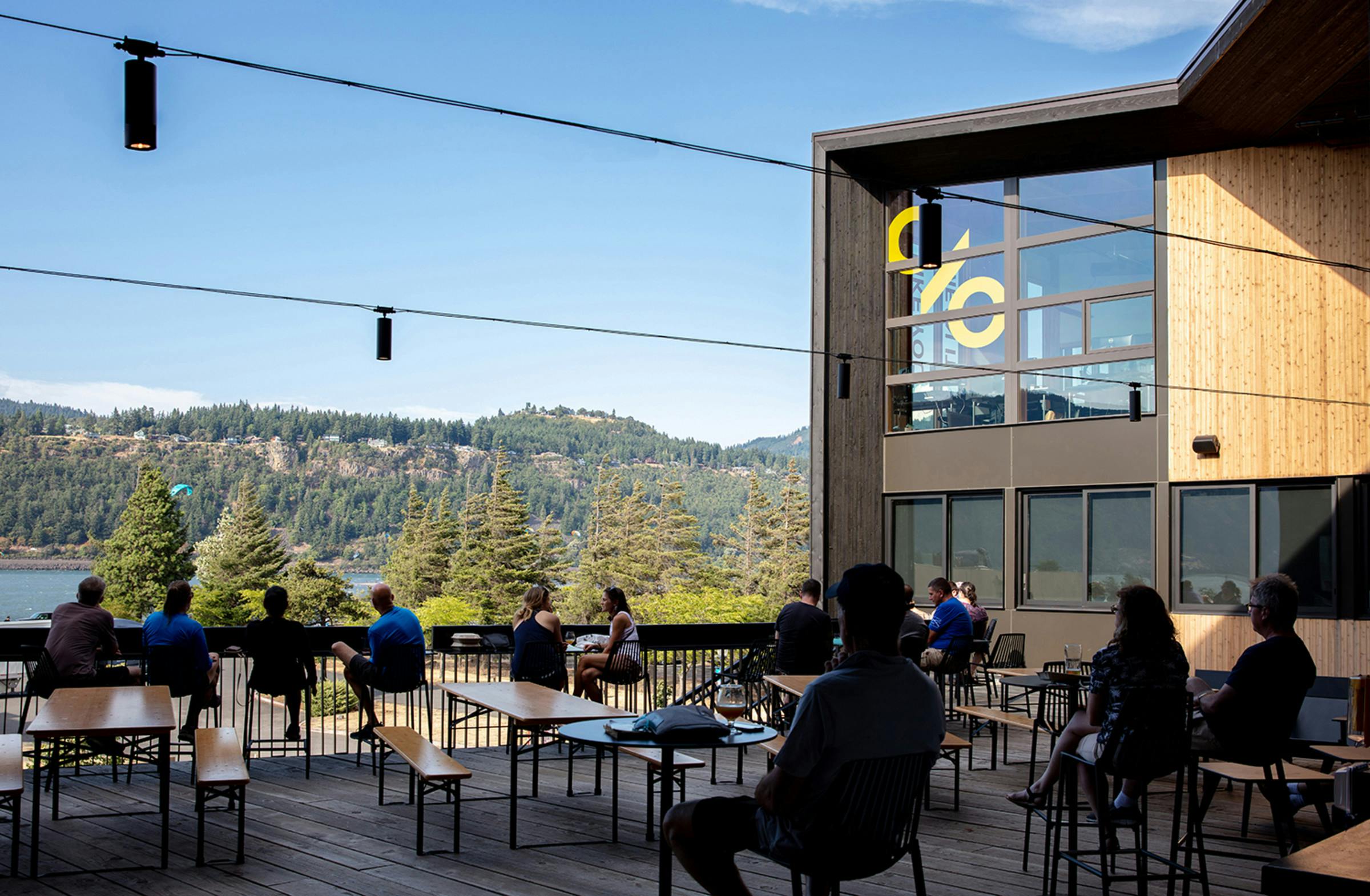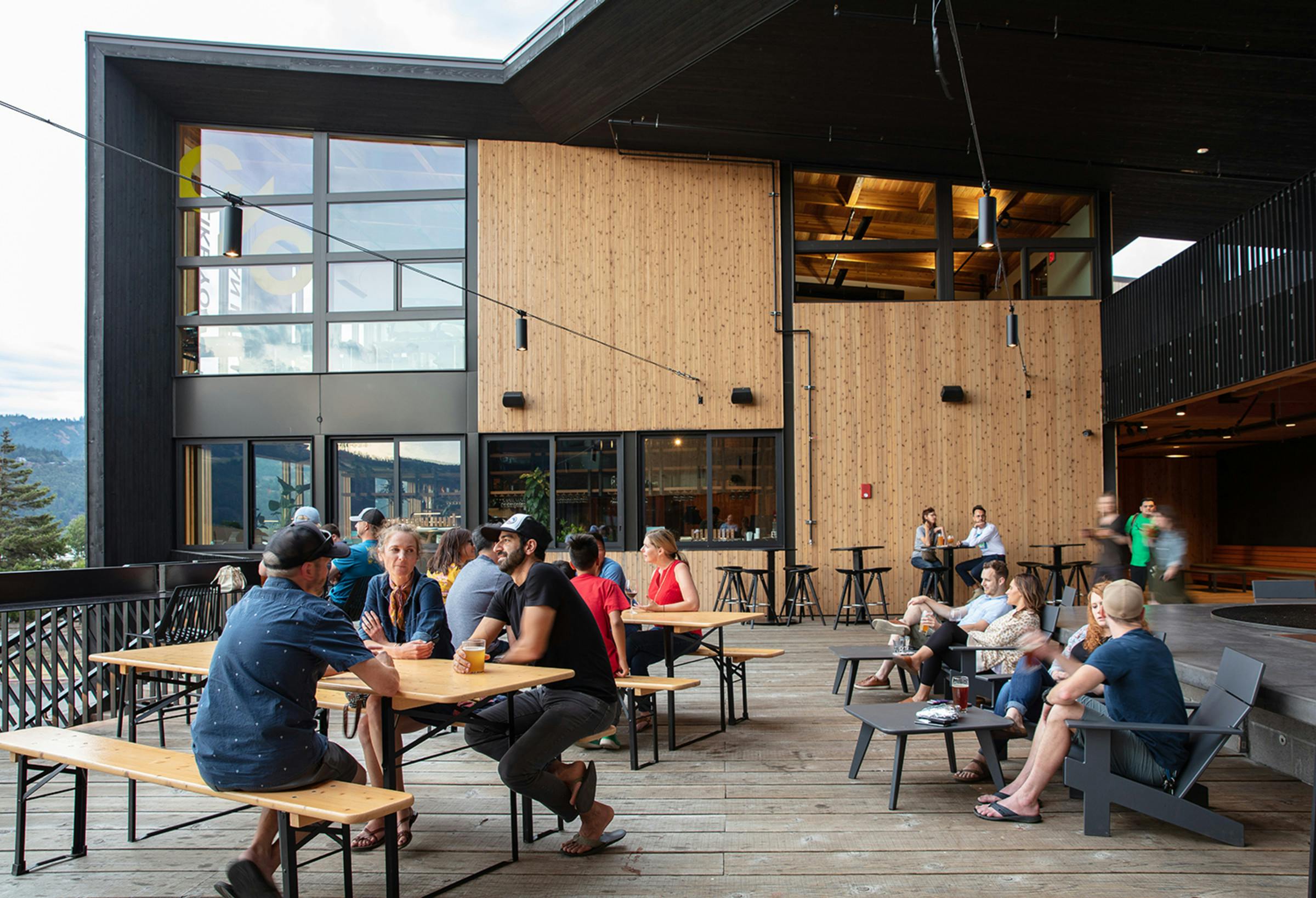 The project is composed of two buildings that share outdoor common bridging walkways, lifts, and informal lounge spaces. The structural design includes an industrial scaled taller ground level maker space while the second level invites the public to experience the restaurant space which takes advantage of waterfront views. The third level houses diverse daylighted creative offices in a dynamic workspace.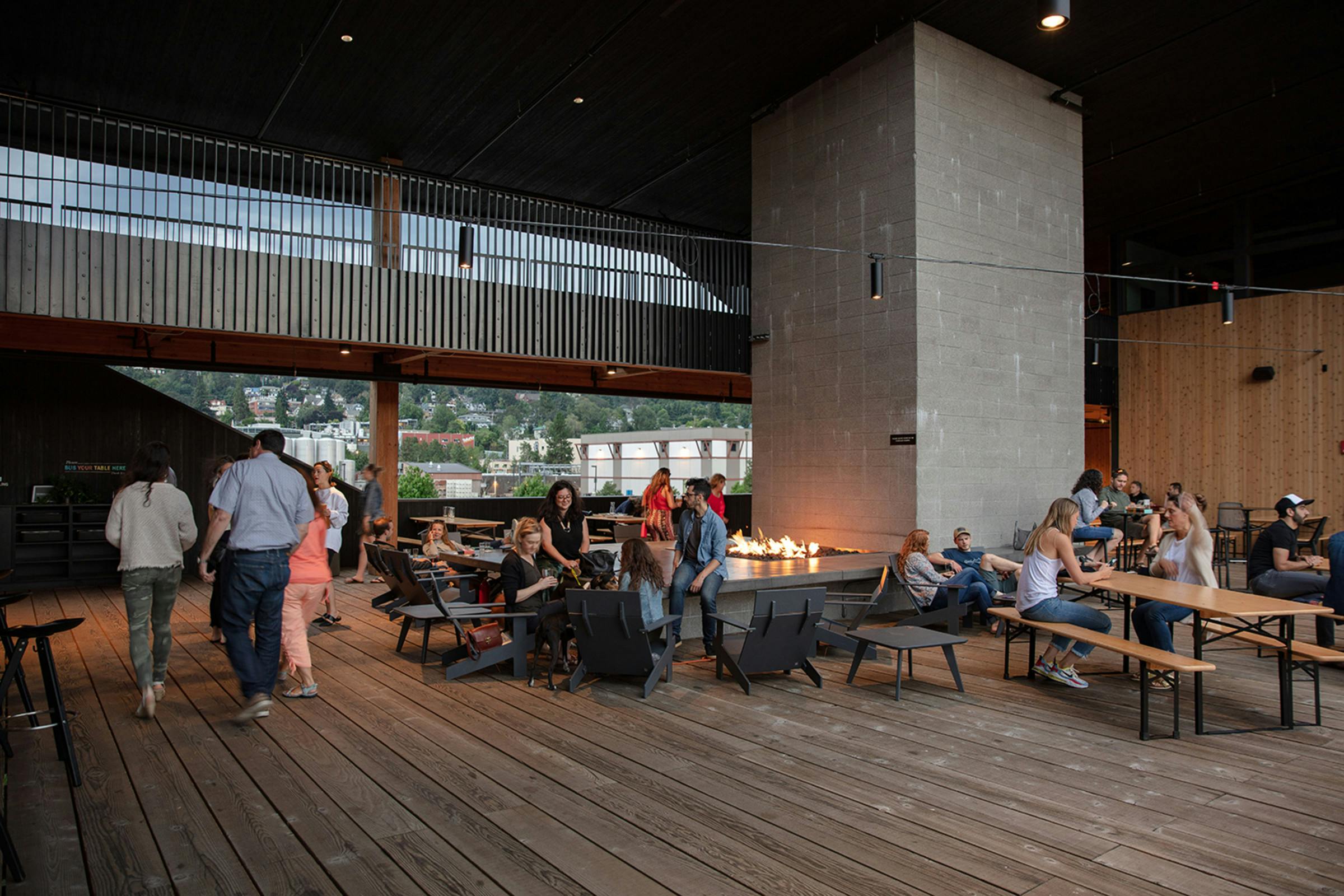 Outpost elevates new uses at the industrial waterfront development.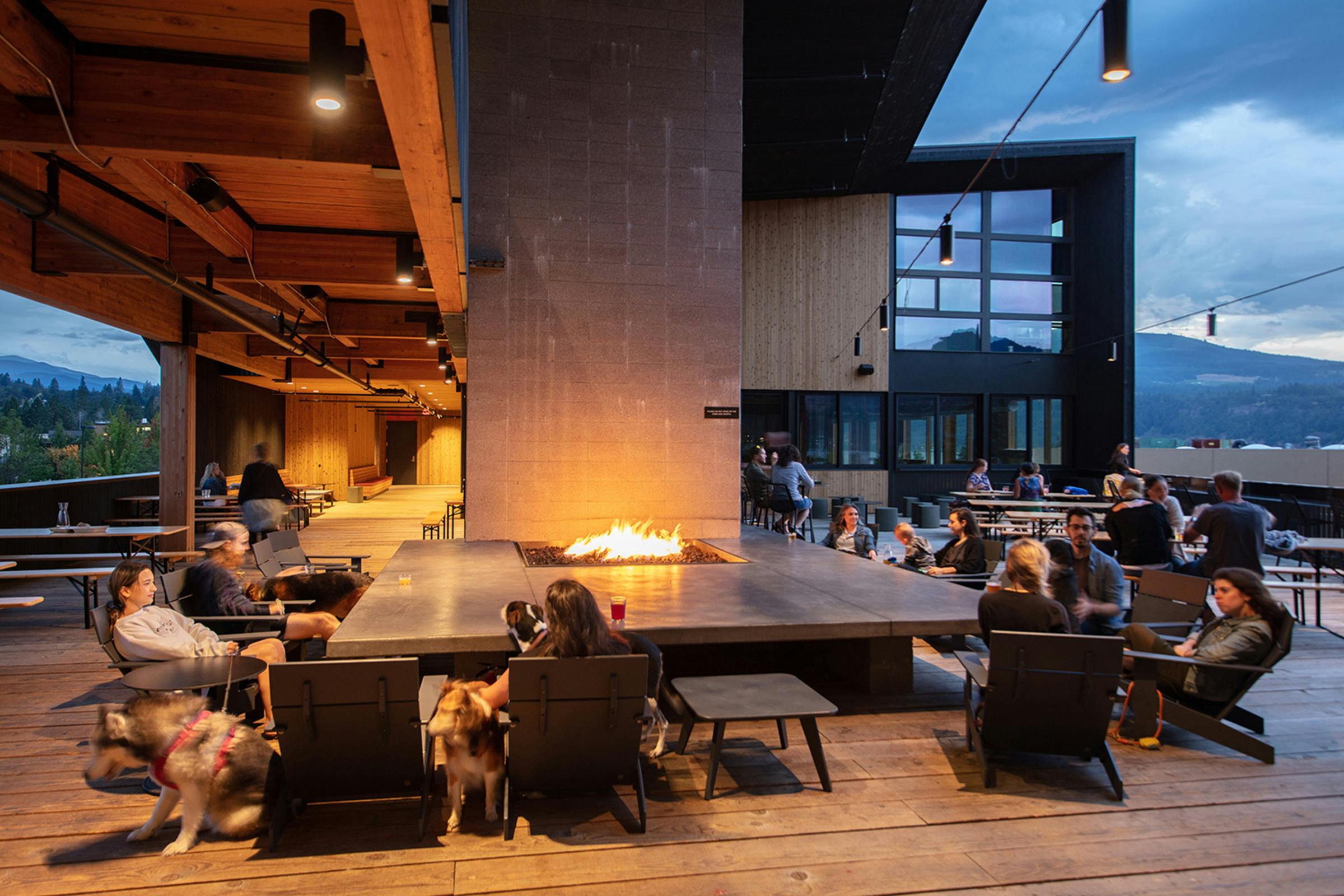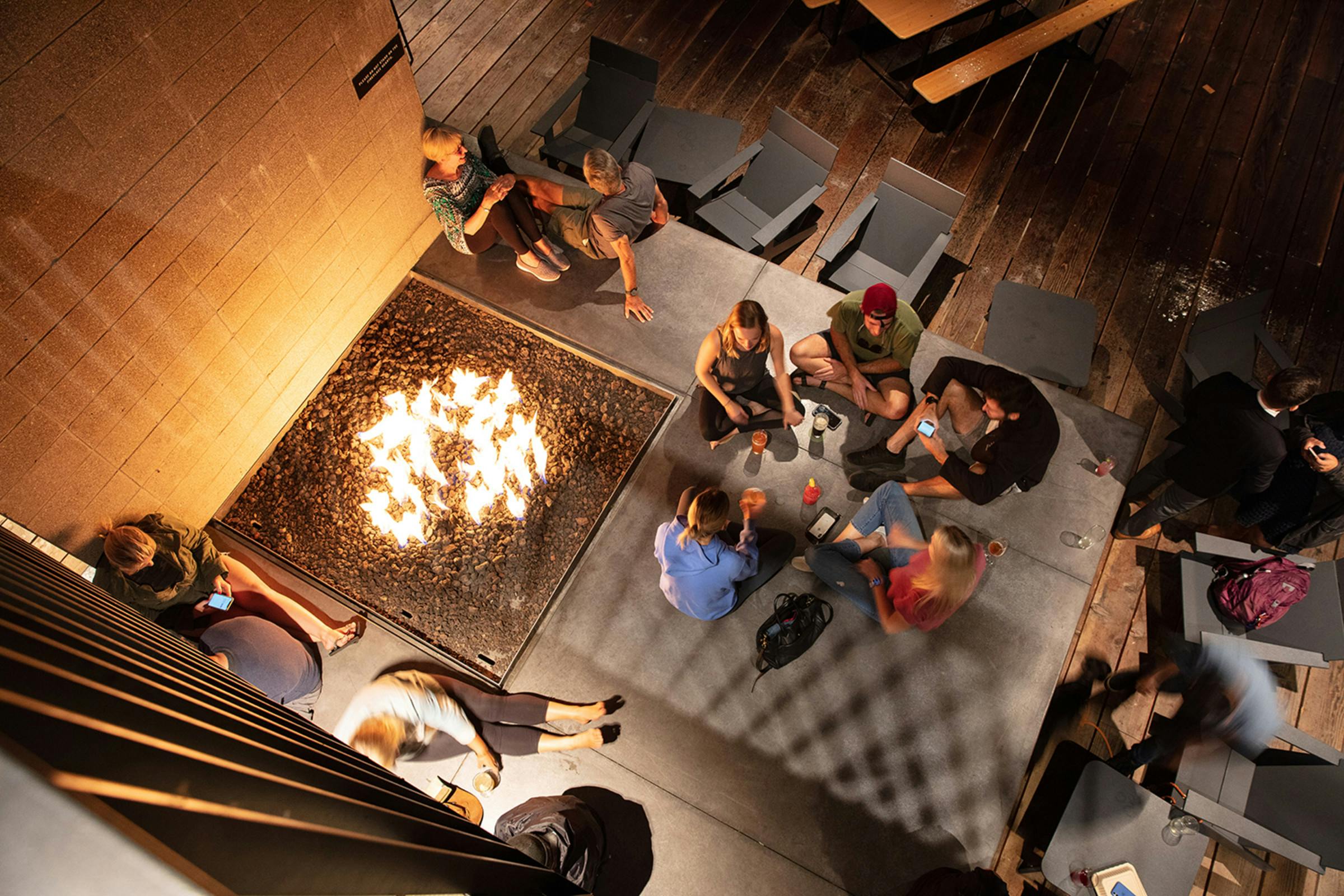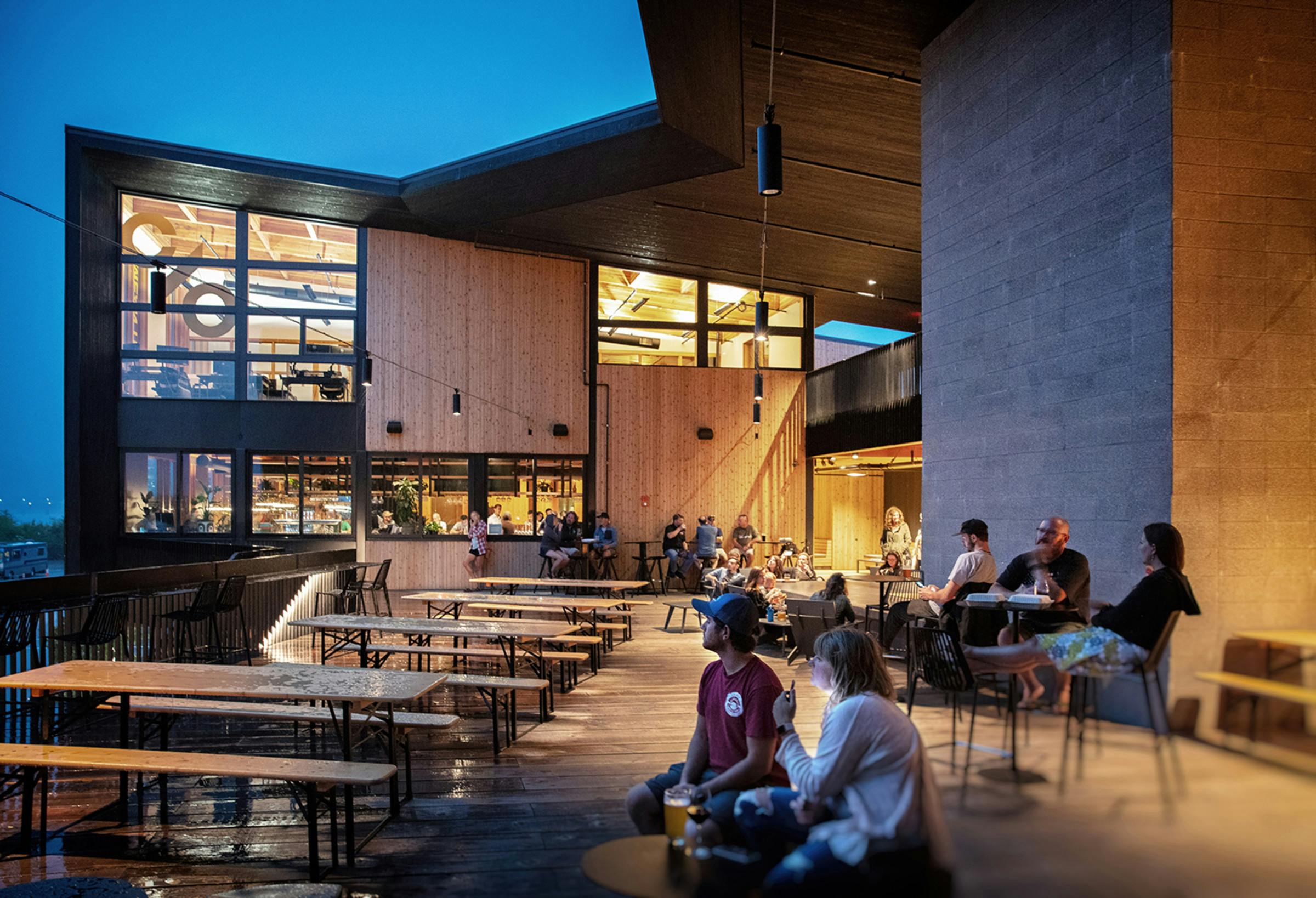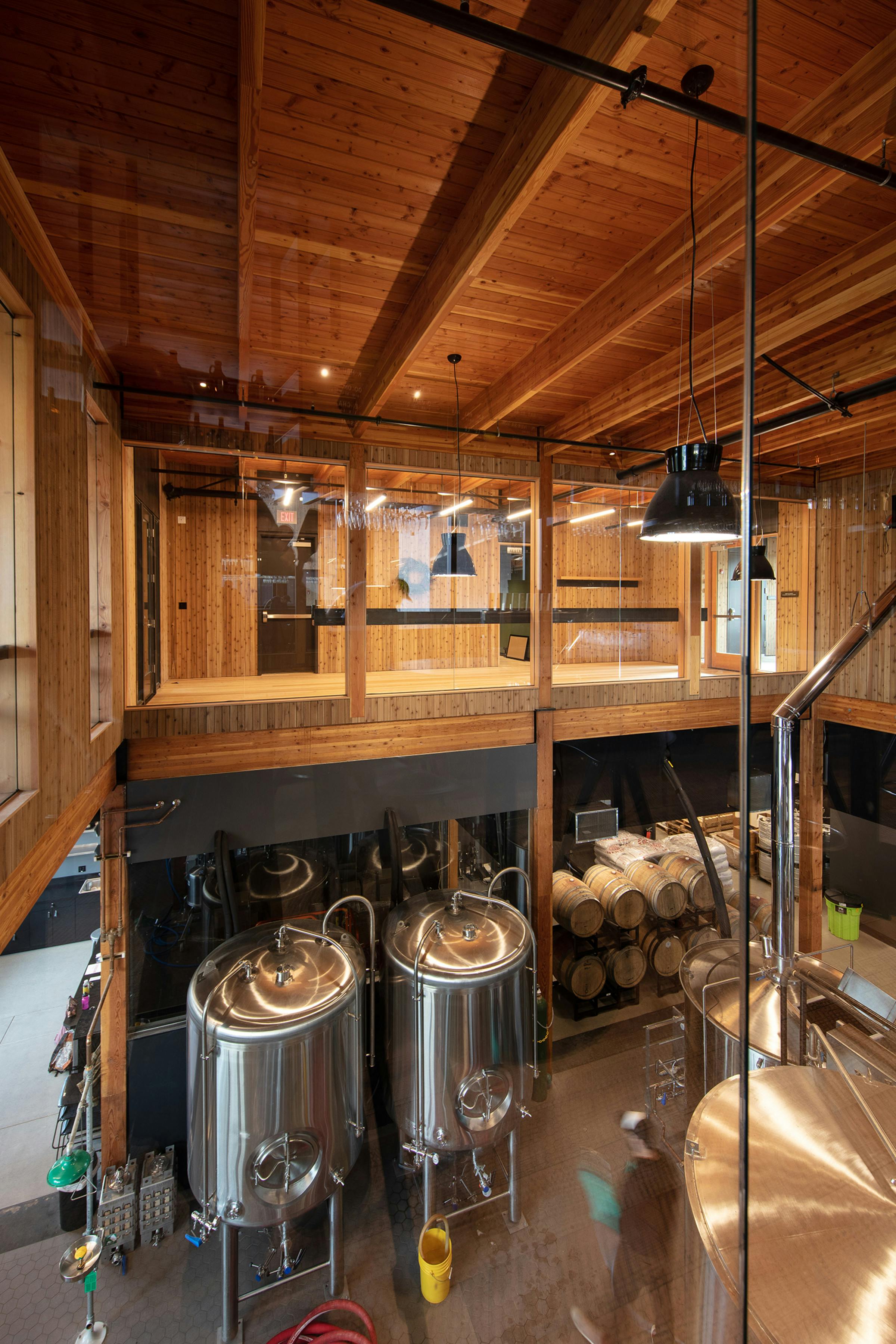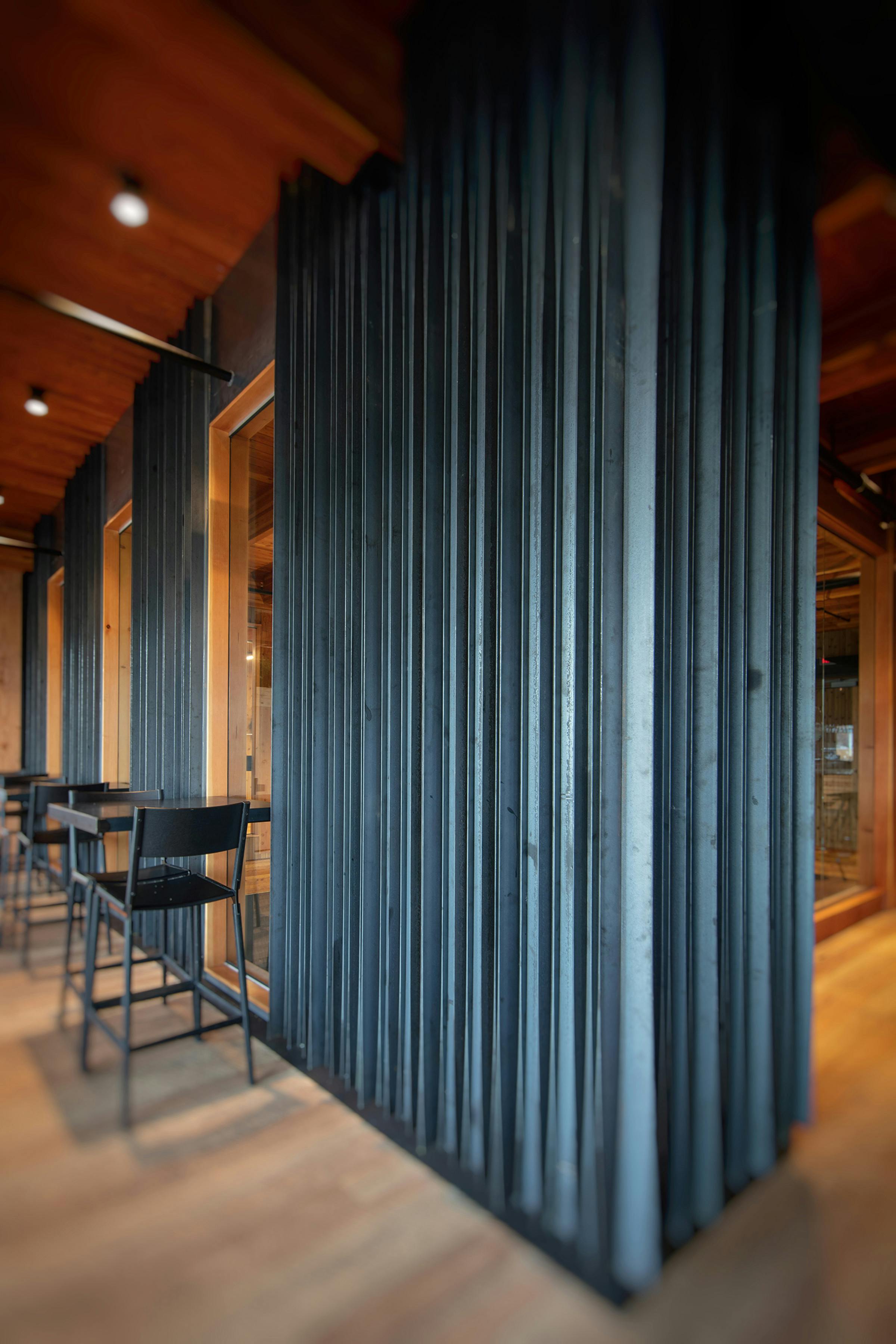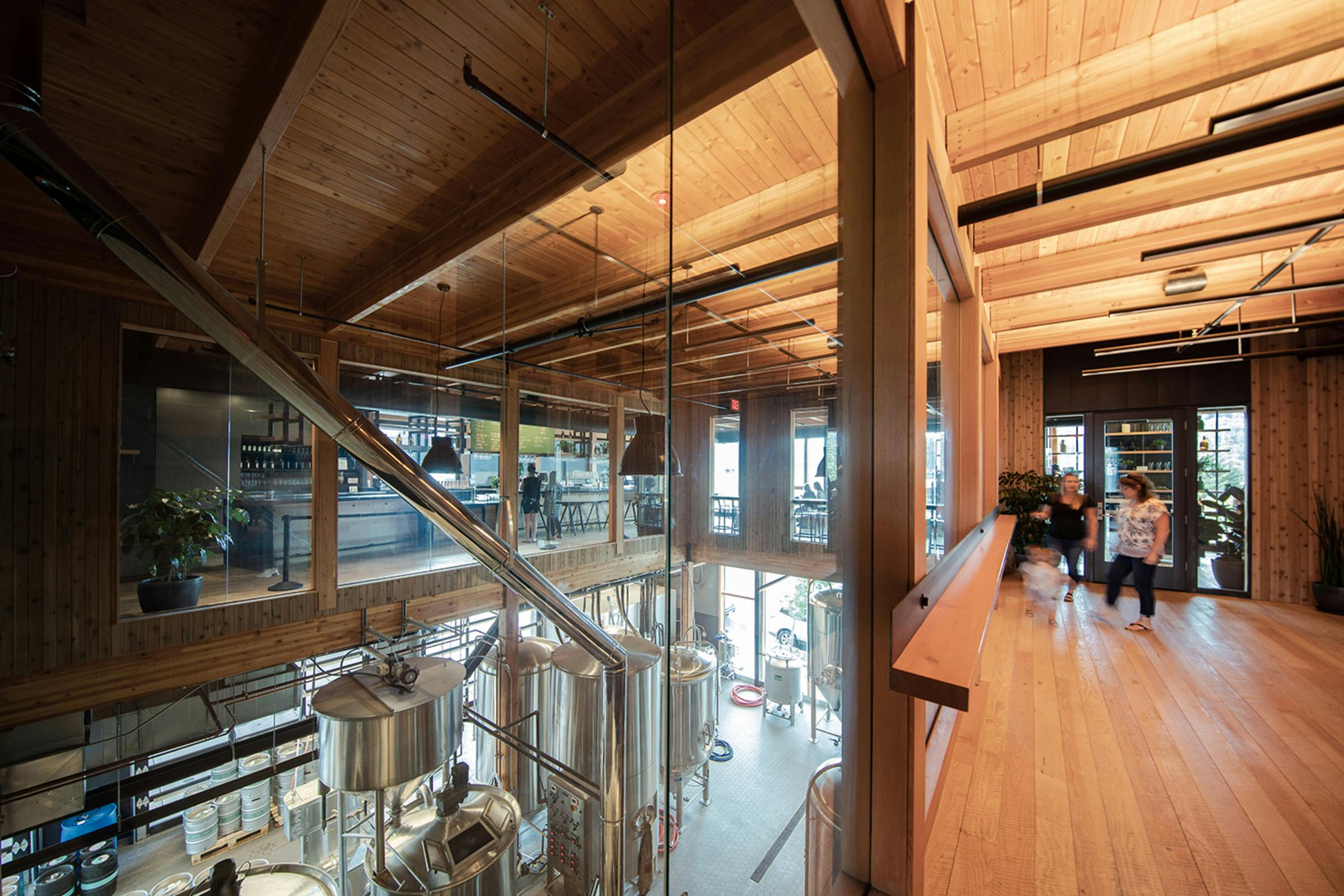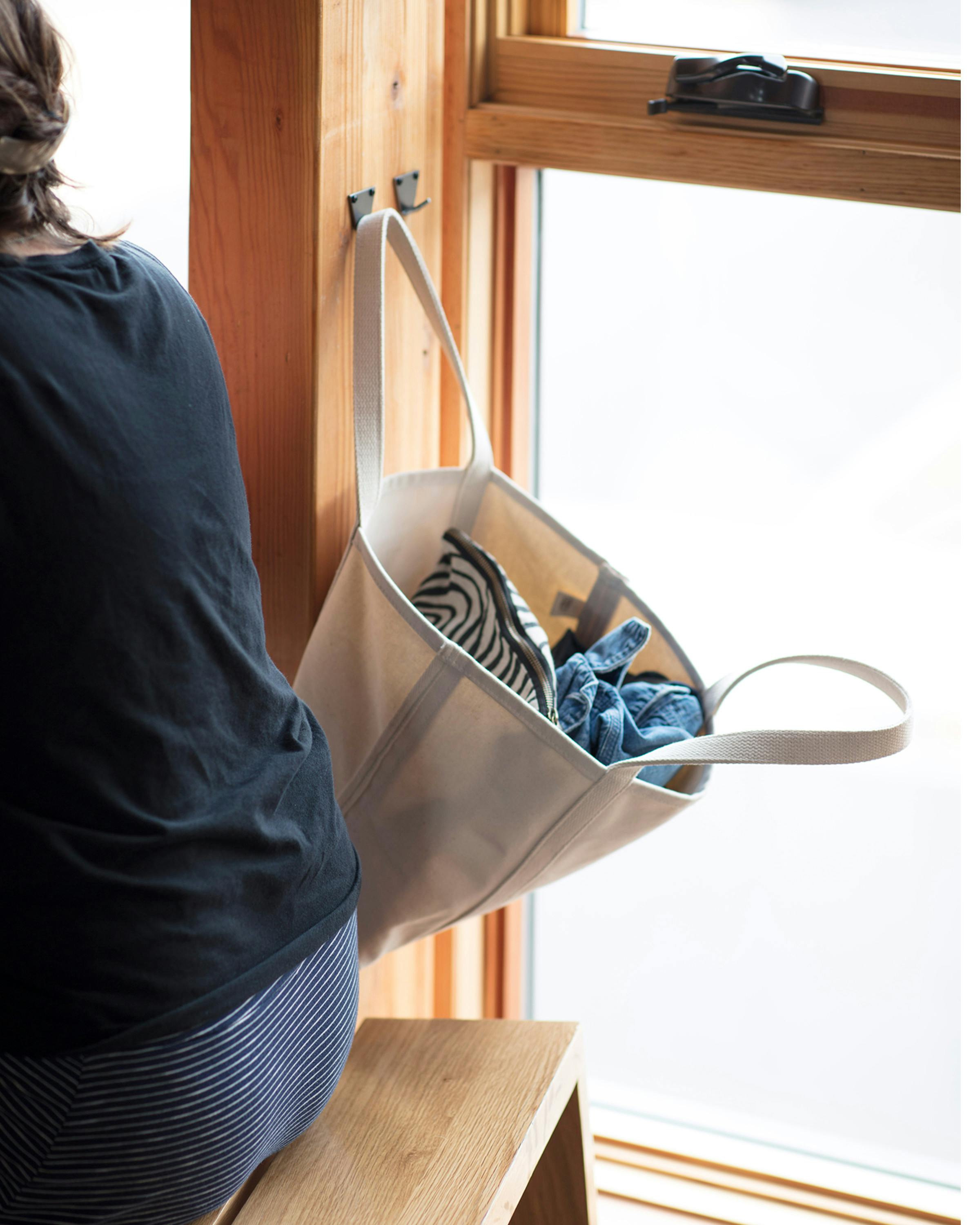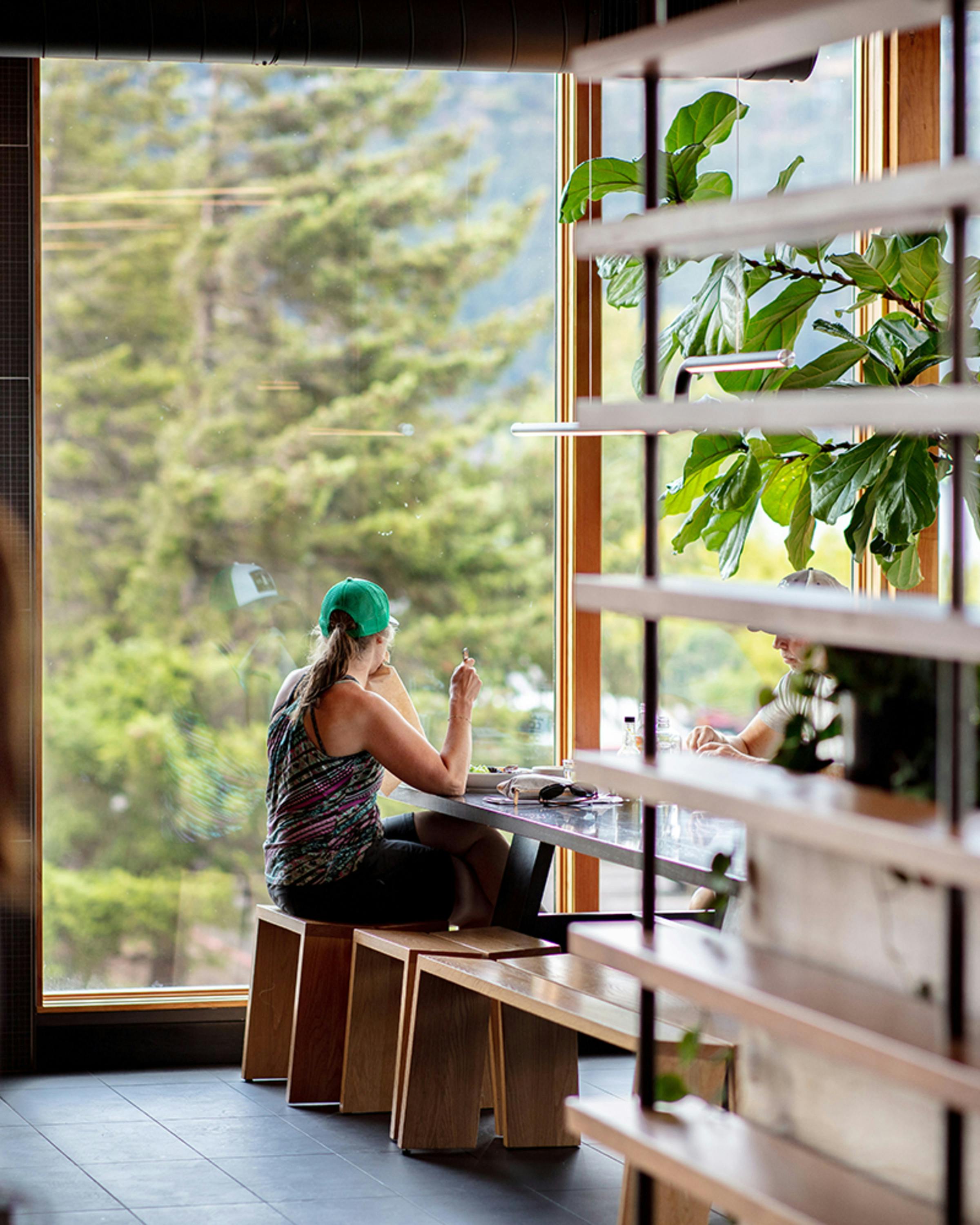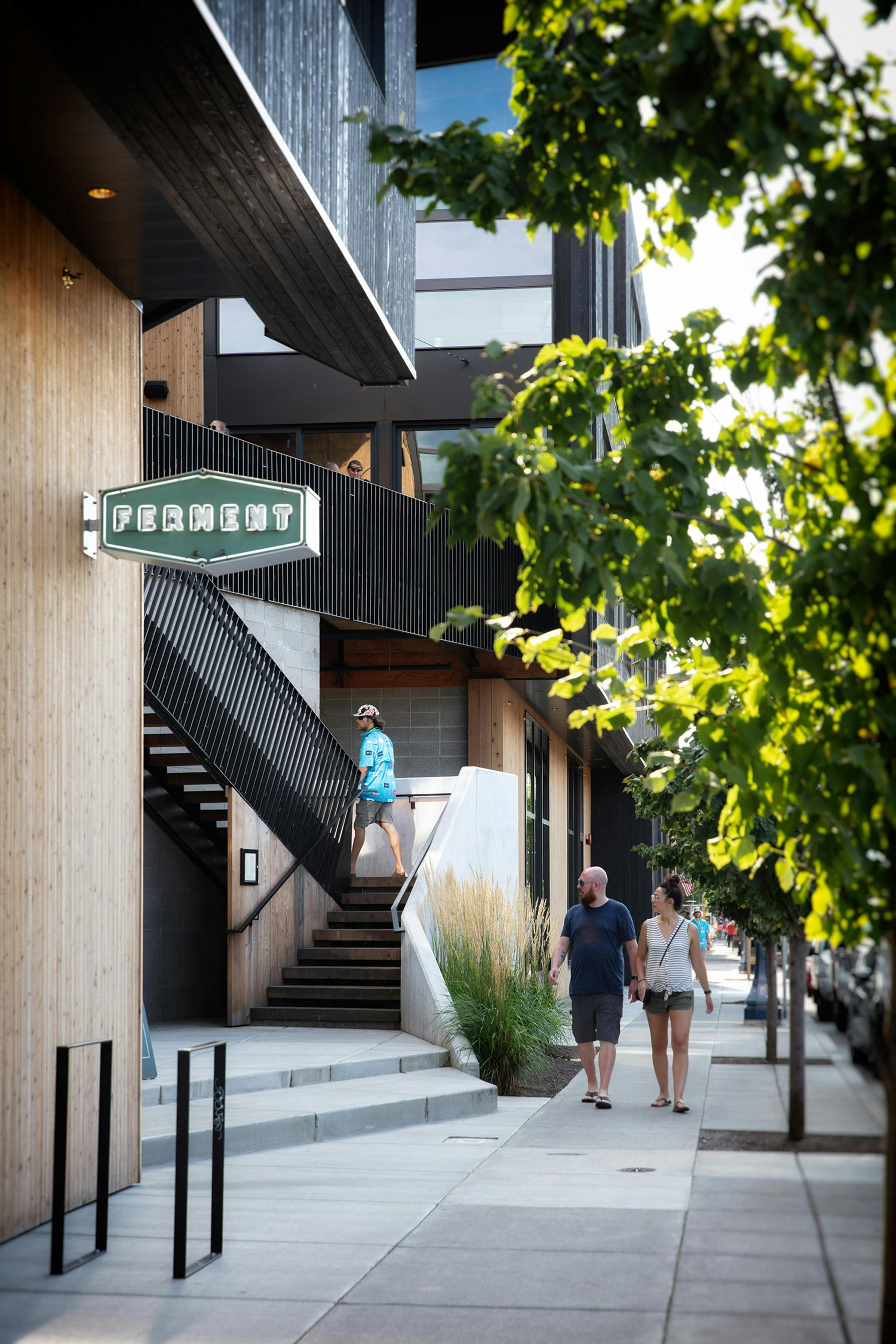 Foundational tenants include Ferment and Camp 1805 in the maker spaces with creative workspace tenants above including Columbia Riverkeeper, Blue Collar Agency, Hood Federal and Centrl Office. This project expands what is possible at the waterfront to connect everyday makers, businesses and visitors to the Hood River Waterfront.