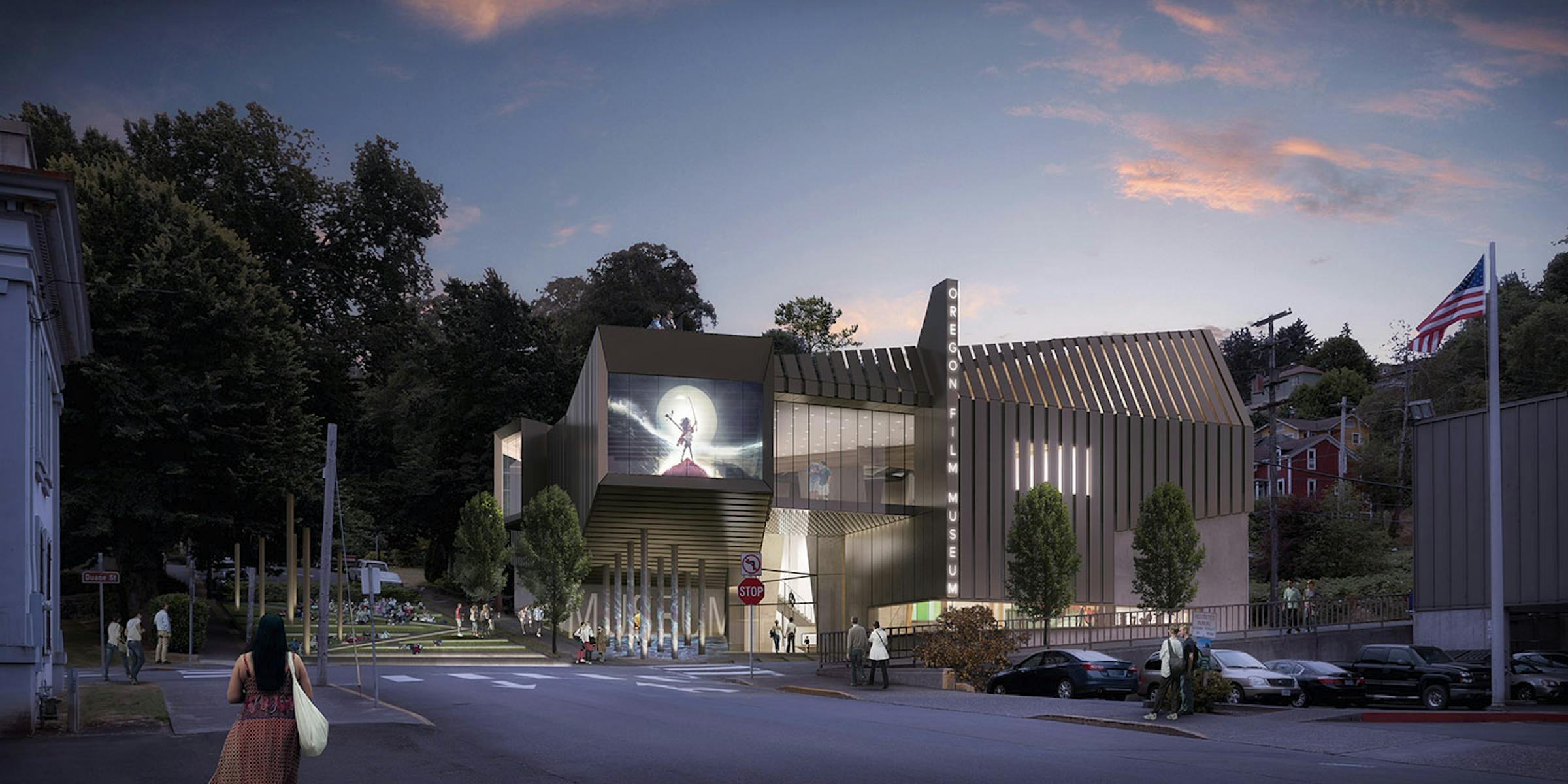 Through a collaborative process with the Clatsop County Historical Society and Downstream, Skylab proposed a new icon in Astoria, Oregon that expresses the institution's two-part mission of education and celebration.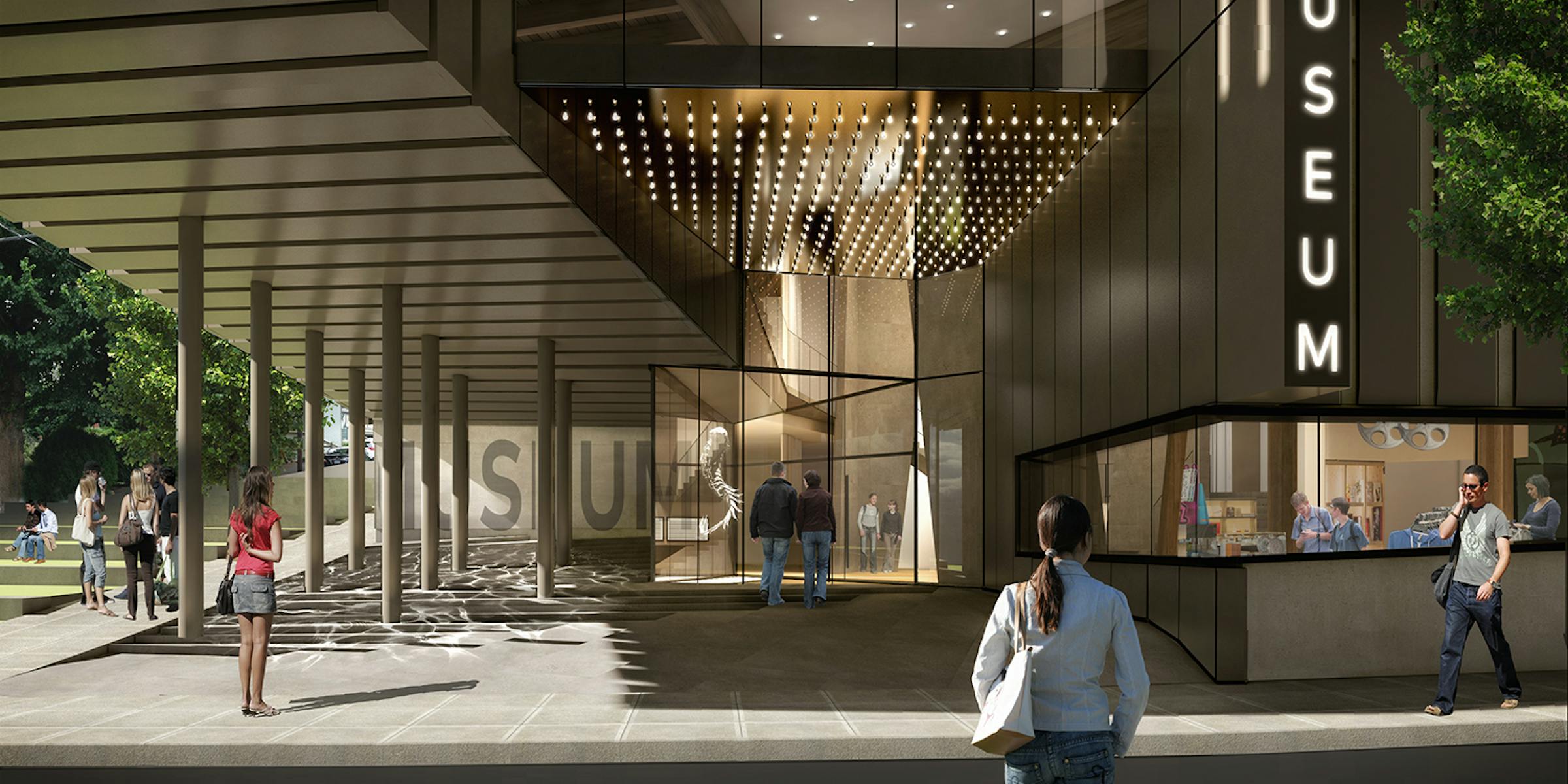 The 15,000 SF Oregon Film Museum will expand the facilities and programming of the current institution to better serve an eager audience inspired by the history of Oregon and Oregonians in film media.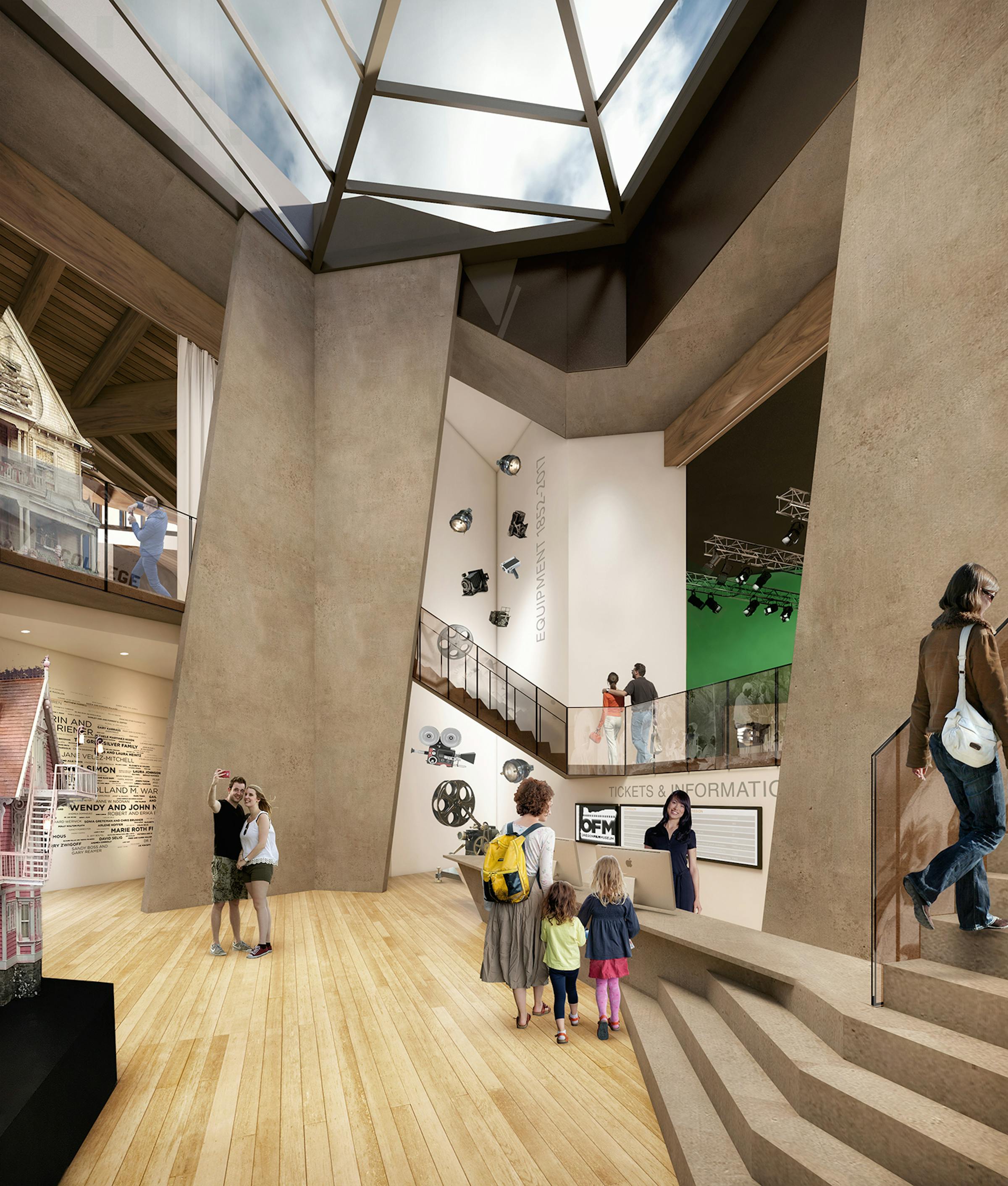 Following the arrival of Lewis and Clark in 1800, Astoria became the first permanent U.S. settlement west of the Rockies, bringing new settlers and industry to the land that was inhabited by native Chinookan peoples for thousands of years. A booming industrial city built on fishing and fur met a demise with the Great Fire of 1922. Rebuilt and reborn for the 20th century, Astoria grew into a small-town destination on the Oregon coast. With the opening of the Oregon Film Museum in 2010 in the former Clatsop County Jail -- a celebrated landmark since its role in the cult film, The Goonies -- the Clatsop County Historical Society set the groundwork for Astoria's next phase as a cultural node in the northwest.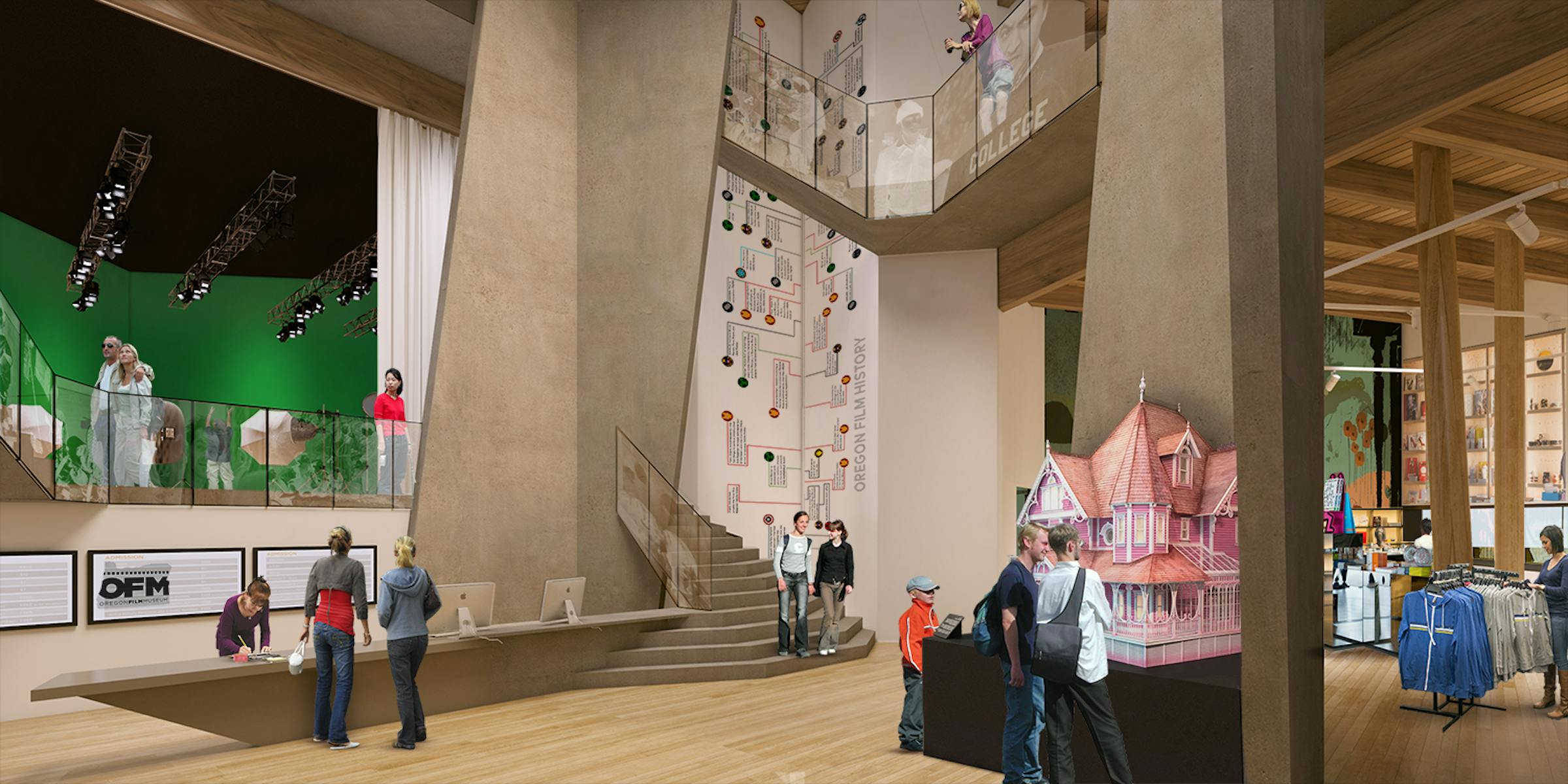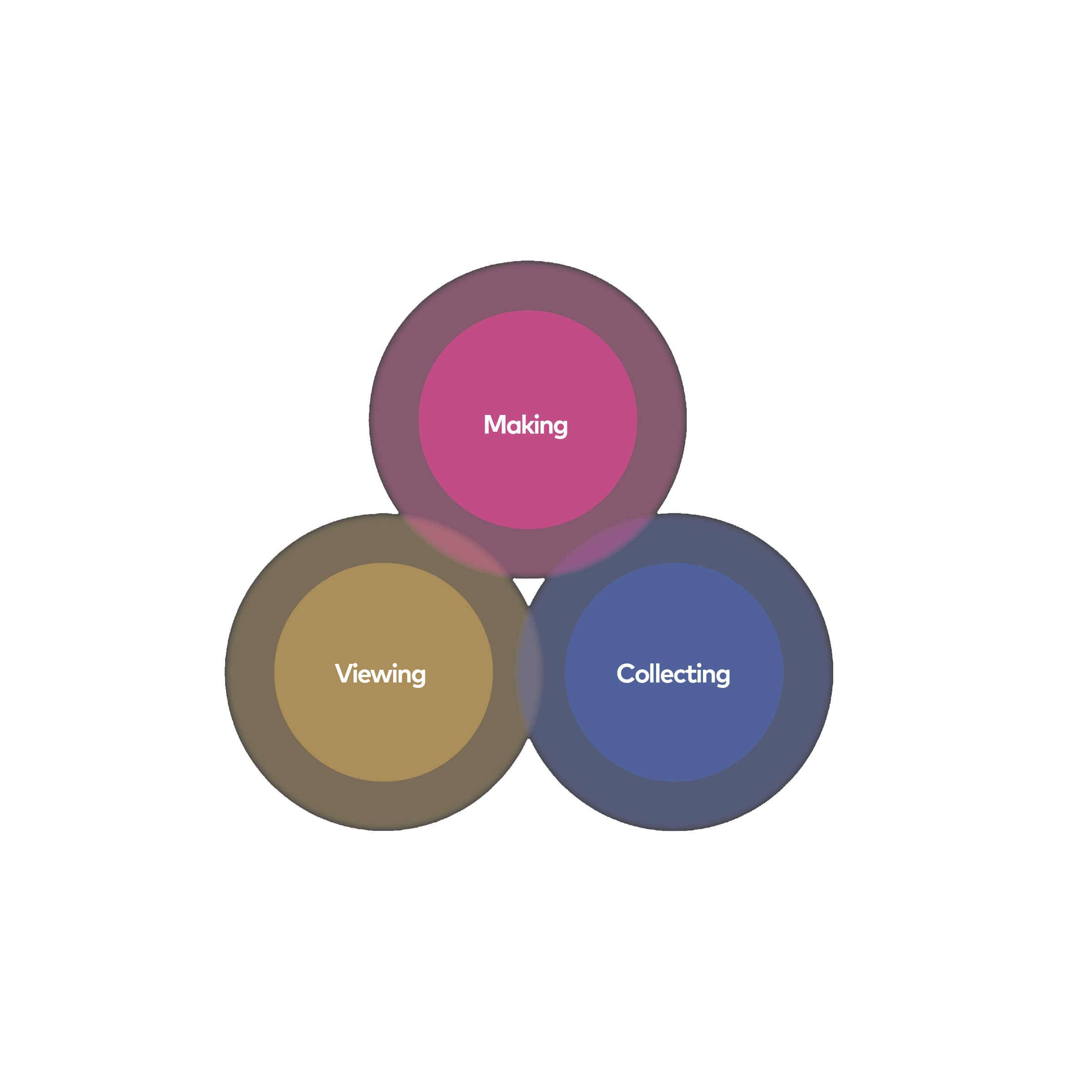 The core of the proposed new building's program is the interaction between Making, Collecting, and Viewing.
Interactive exhibits include the filmmaker experience with five hot sets and a behind the scenes video storytelling area. Flexible exhibition spaces and informal screening areas combine with a more formal screening room to provide a complete educational and entertaining museum experience. A rooftop café and open-air movie space offer a unique cinematic experience overlooking the Columbia River.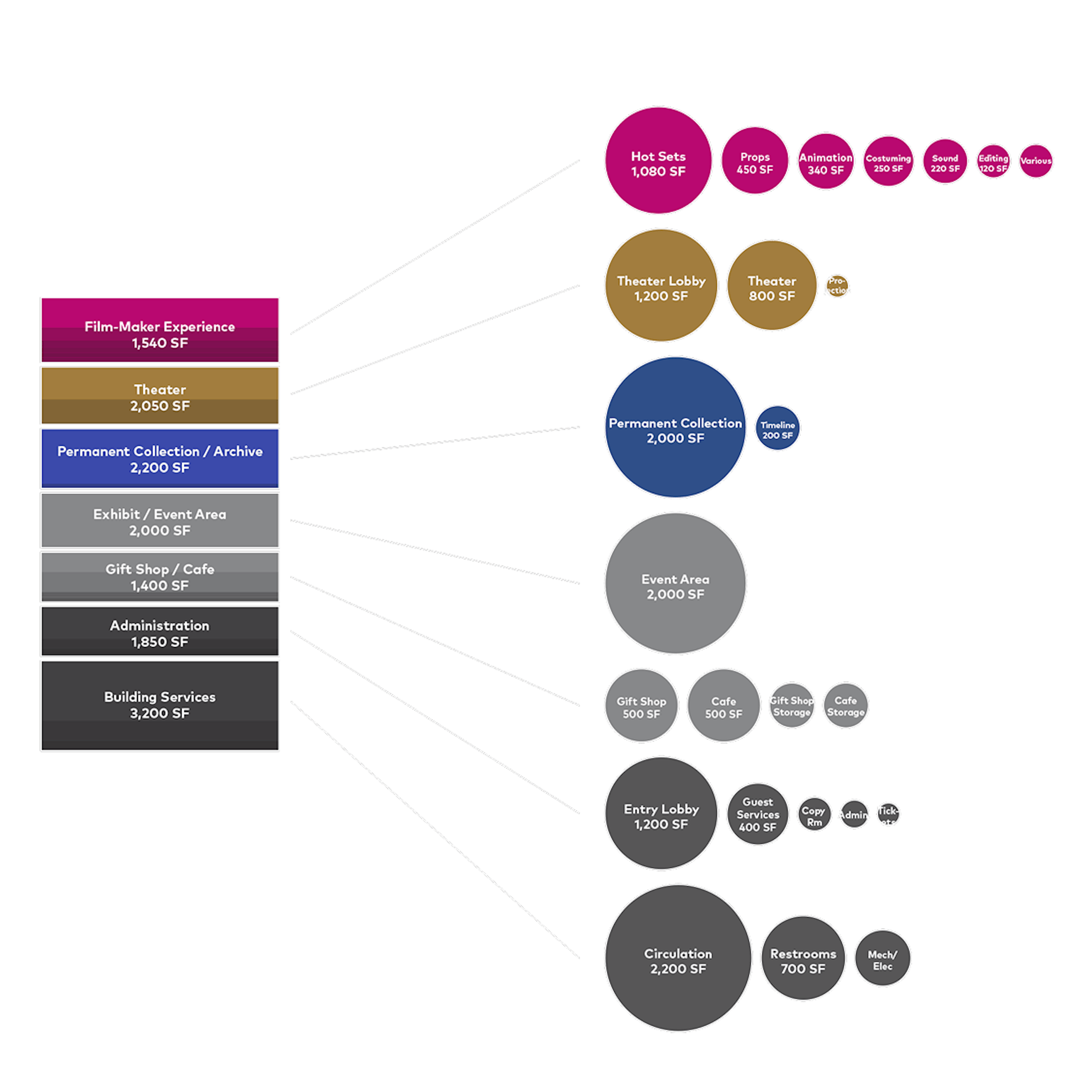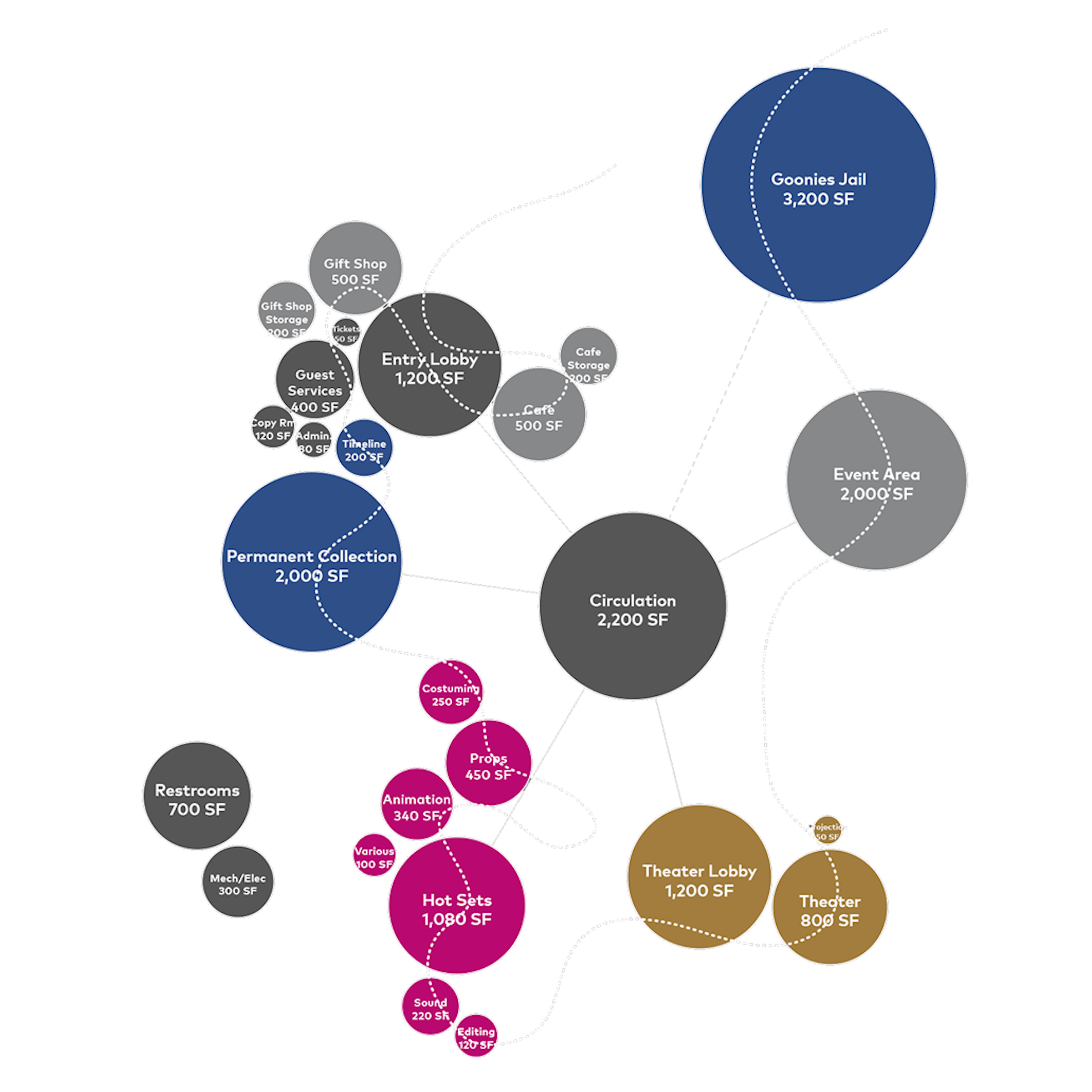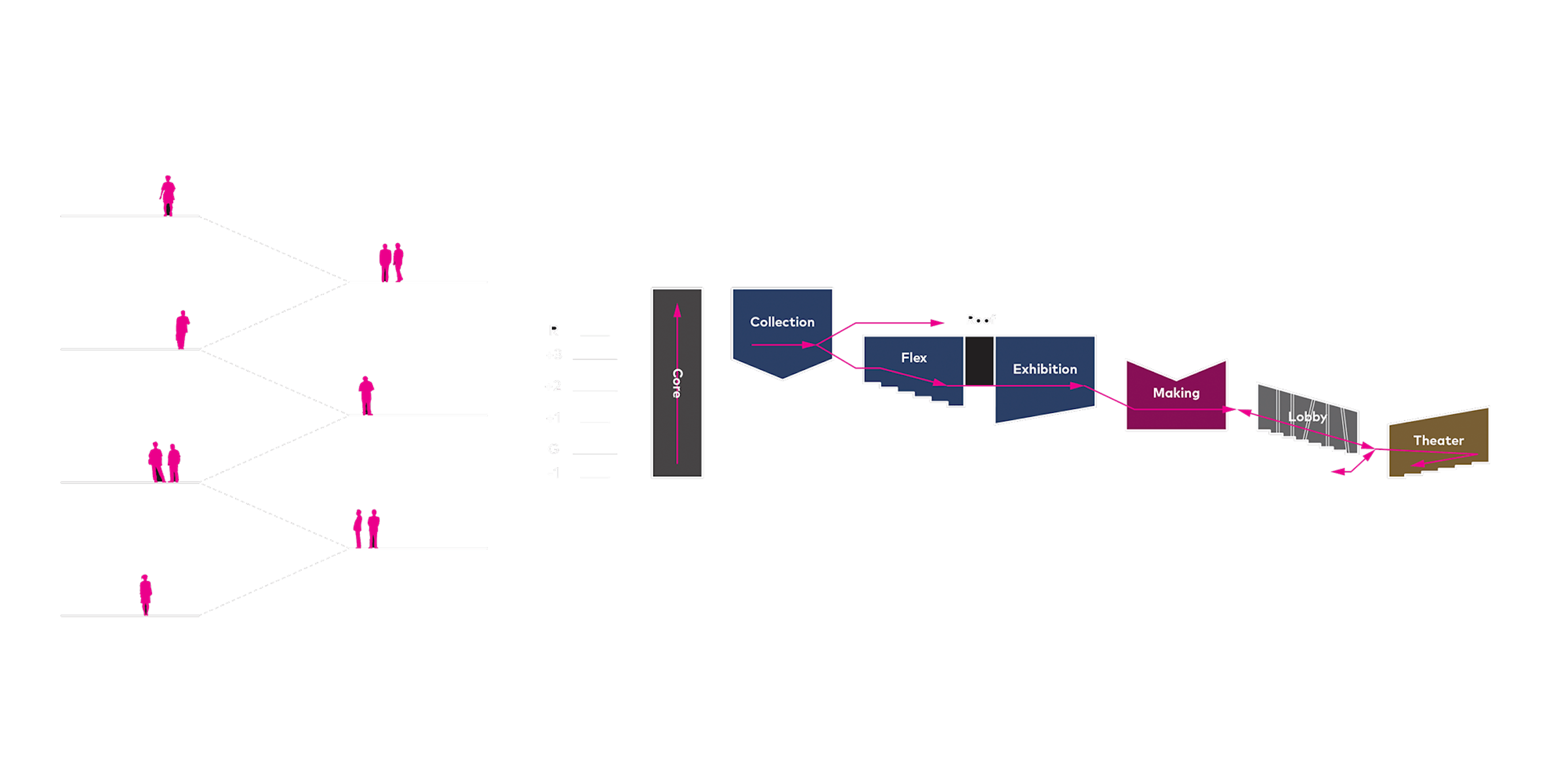 A system of offset floors provides five levels in a two-story building, easing the experience of circulation and creating visual connections across levels. In a transformation both acknowledging and then inverting the regional pier building type, the main volume is lifted off the ground with a flat, occupiable roof and a shaped underbelly.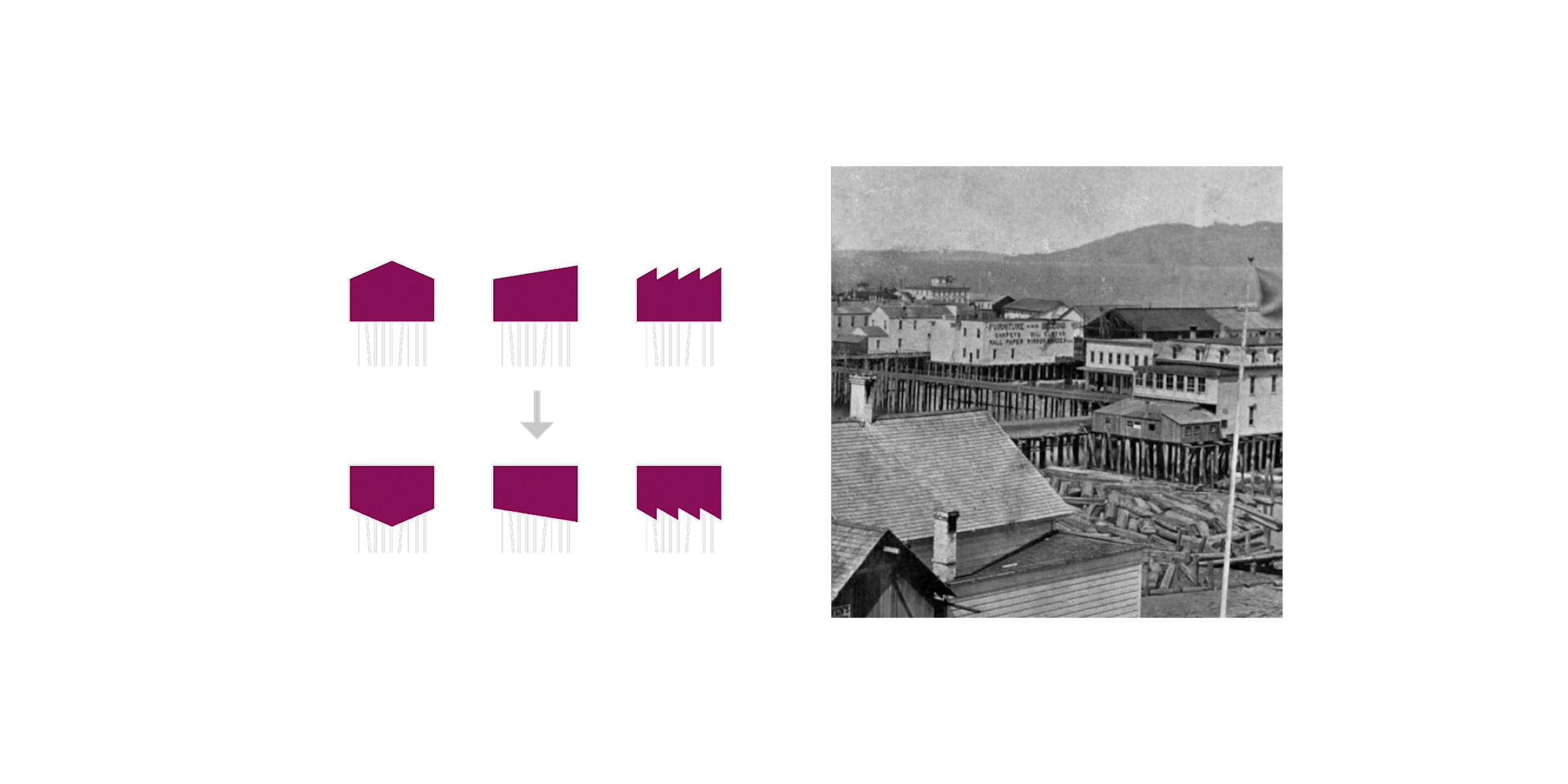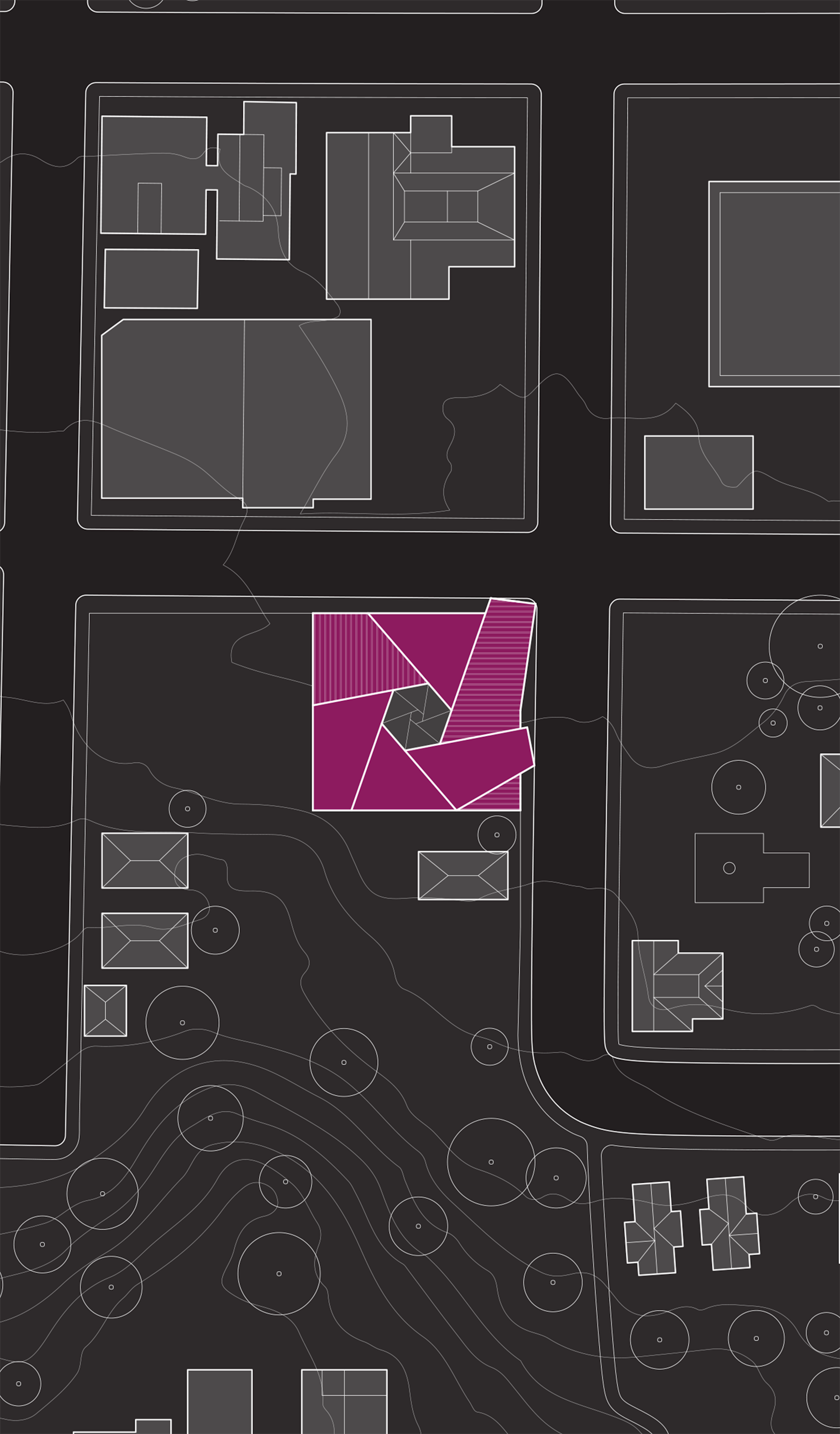 An essential technical device from the camera, the aperture becomes the organizing spatial element controlling light entering the central courtyard.