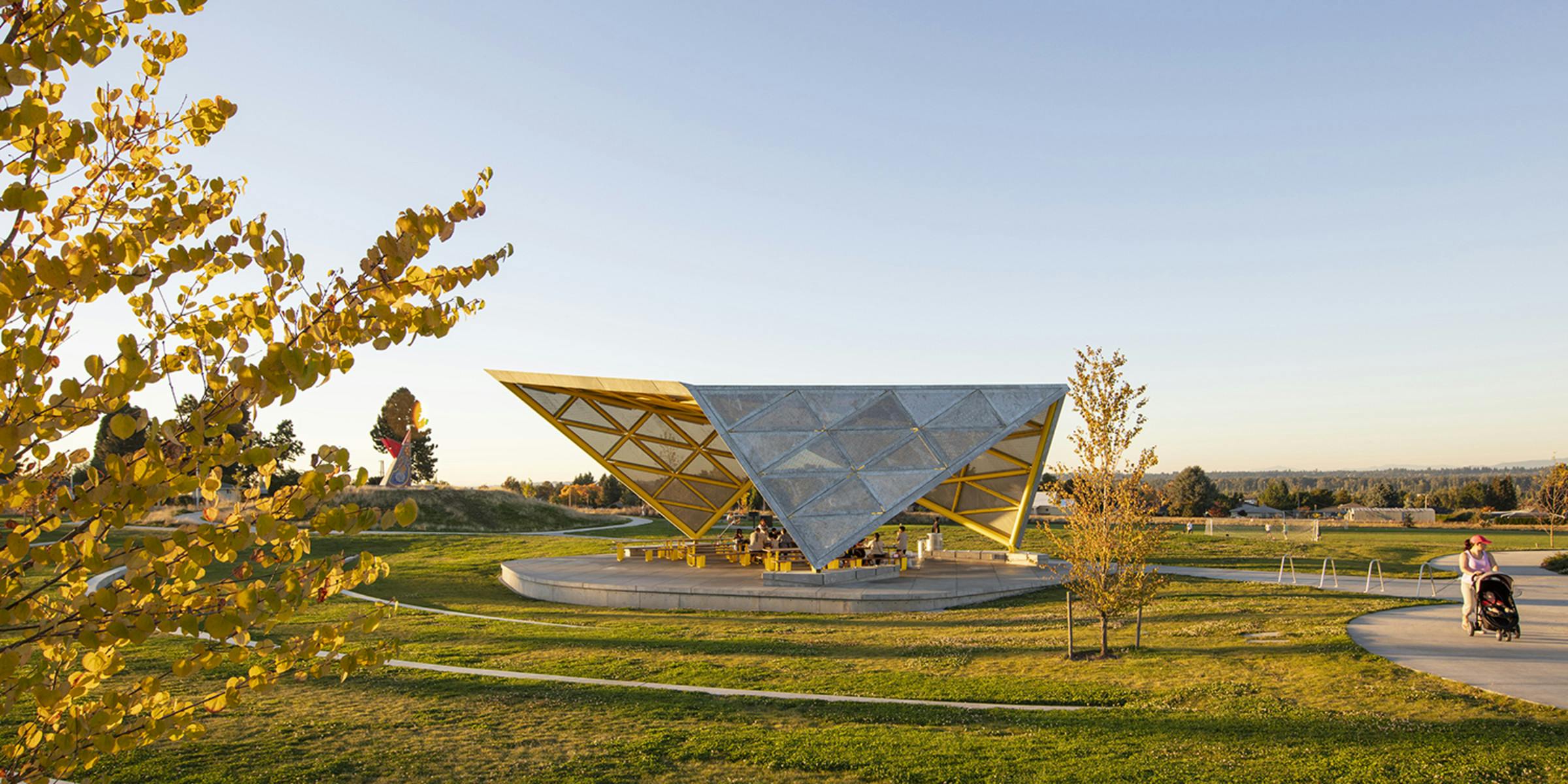 Skylab, alongside 2.ink Studio, worked in close collaboration with Portland Parks to create a 16-acre park in a neighborhood of NE Portland long underserved by adequate park space.
The picnic shelter design is focused on the mountain views, based on the native Luuwit tribe naming the site after the views. The folded angular forms are influenced by the triangulated peaks of the surrounding mountains, Native American plank houses, and river fishing platforms.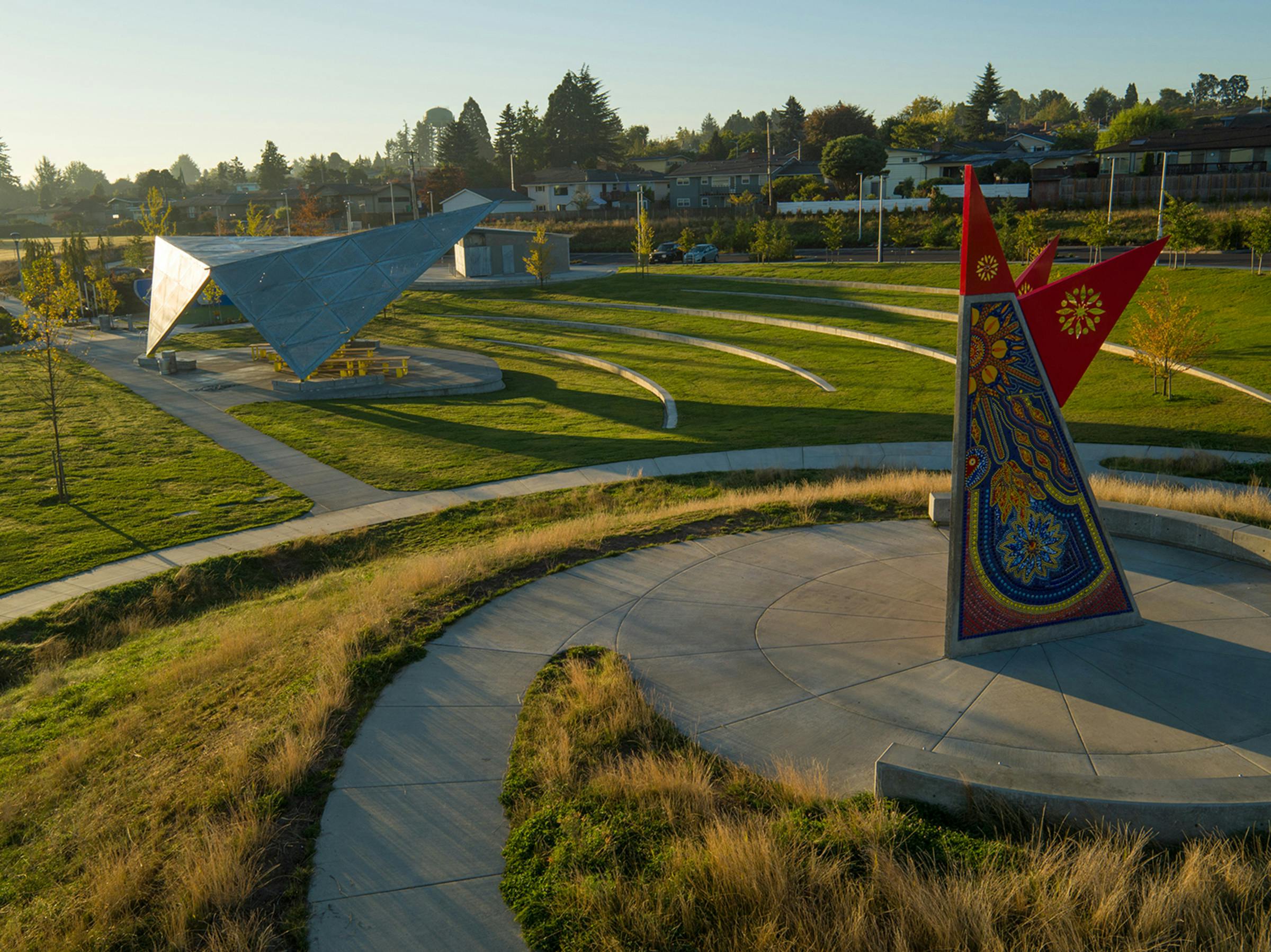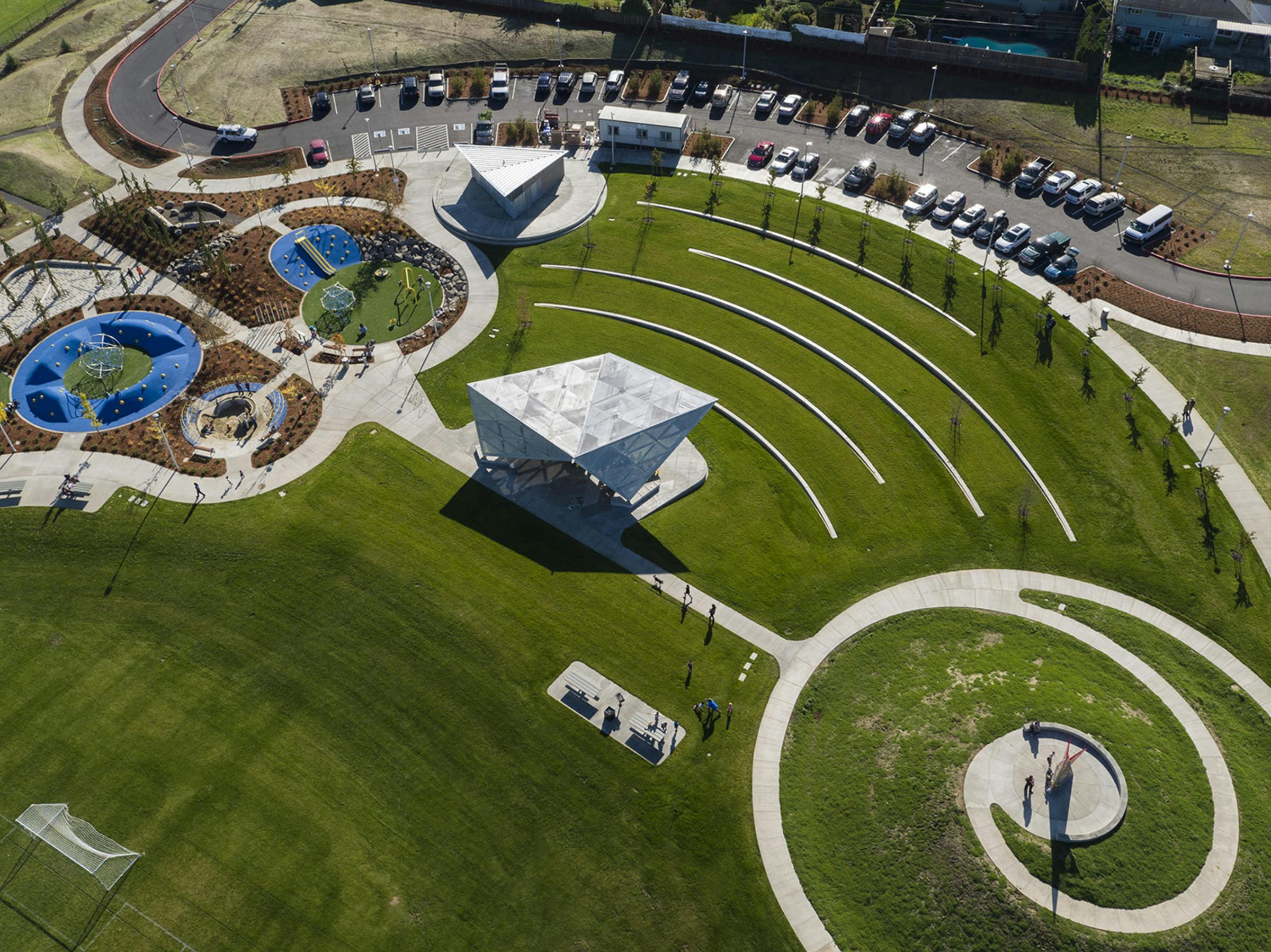 A structural steel frame was prefabricated off-site. The steel framework is painted yellow to feel like a play structure, accessible to all in the park. Galvanized perforated panels shelter from rain and filter the sun.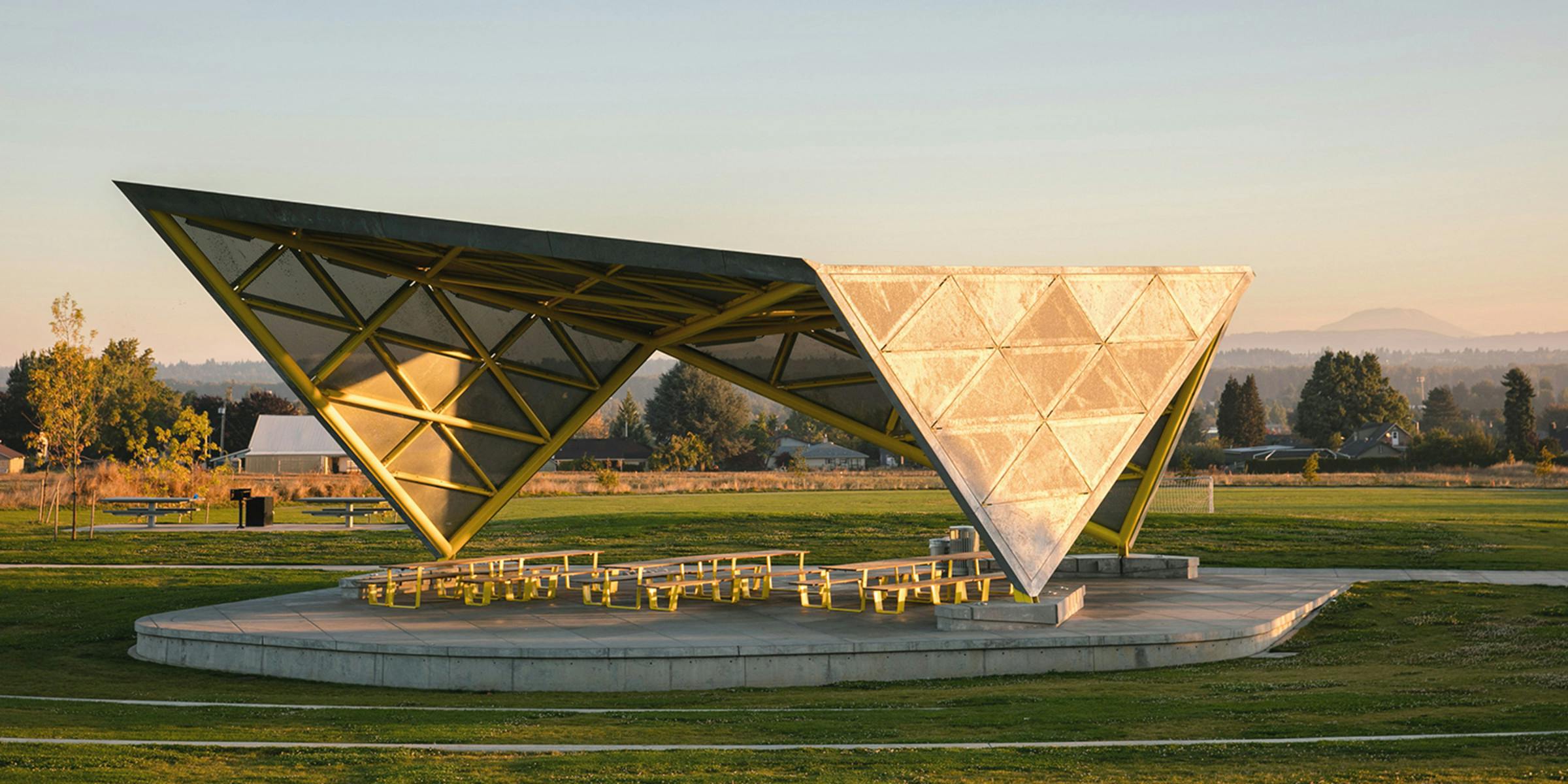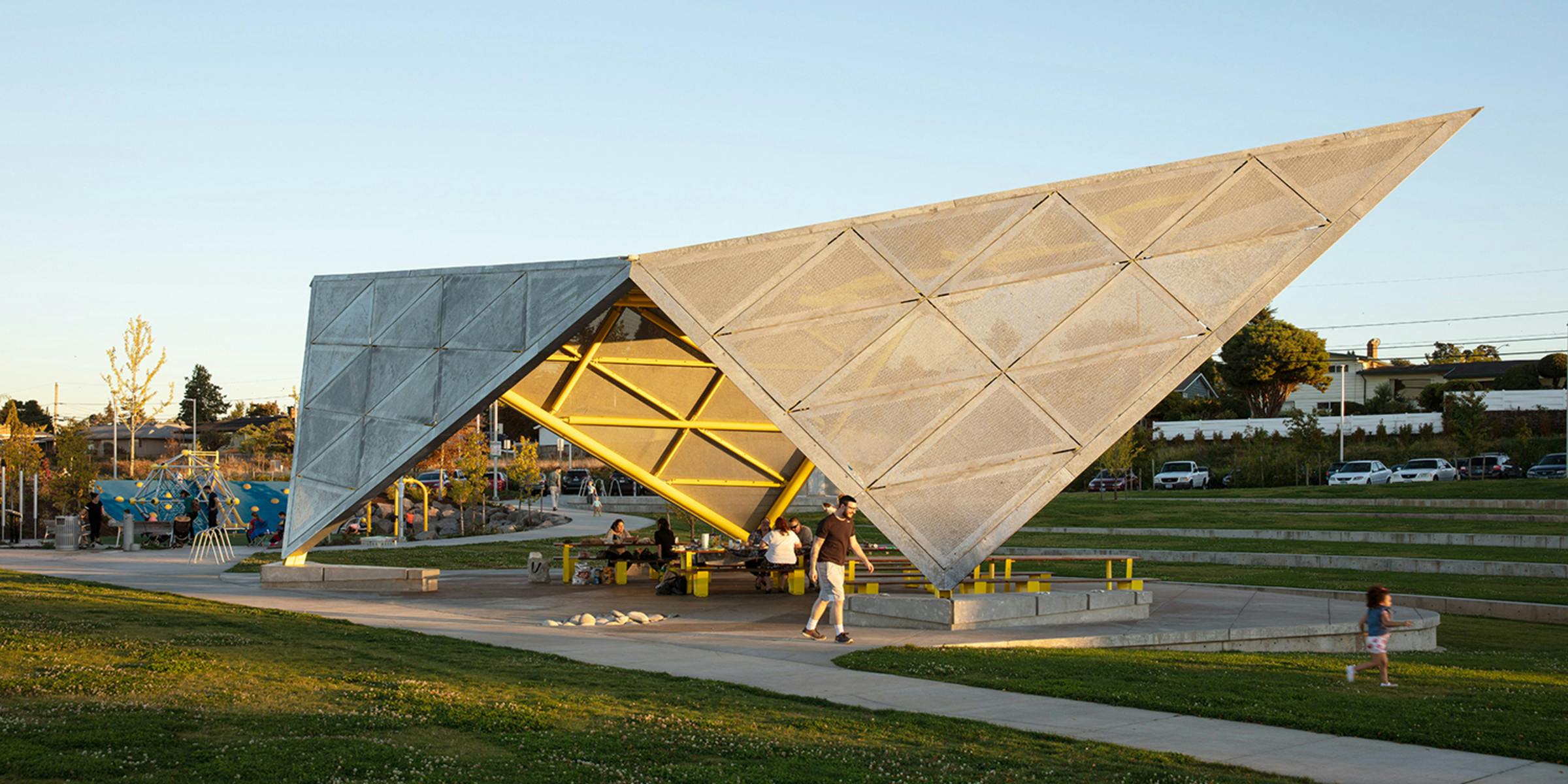 The park's program elements were developed in coordination with area residents through a series of public open houses and ongoing meetings with the project's Design Advisory Group. The park's development introduces a wide range of new activities onto the site including a community amphitheater, picnic shelter and restroom, off leash dog area, a large community playground, interactive water feature, parking areas, walking paths, and community garden.