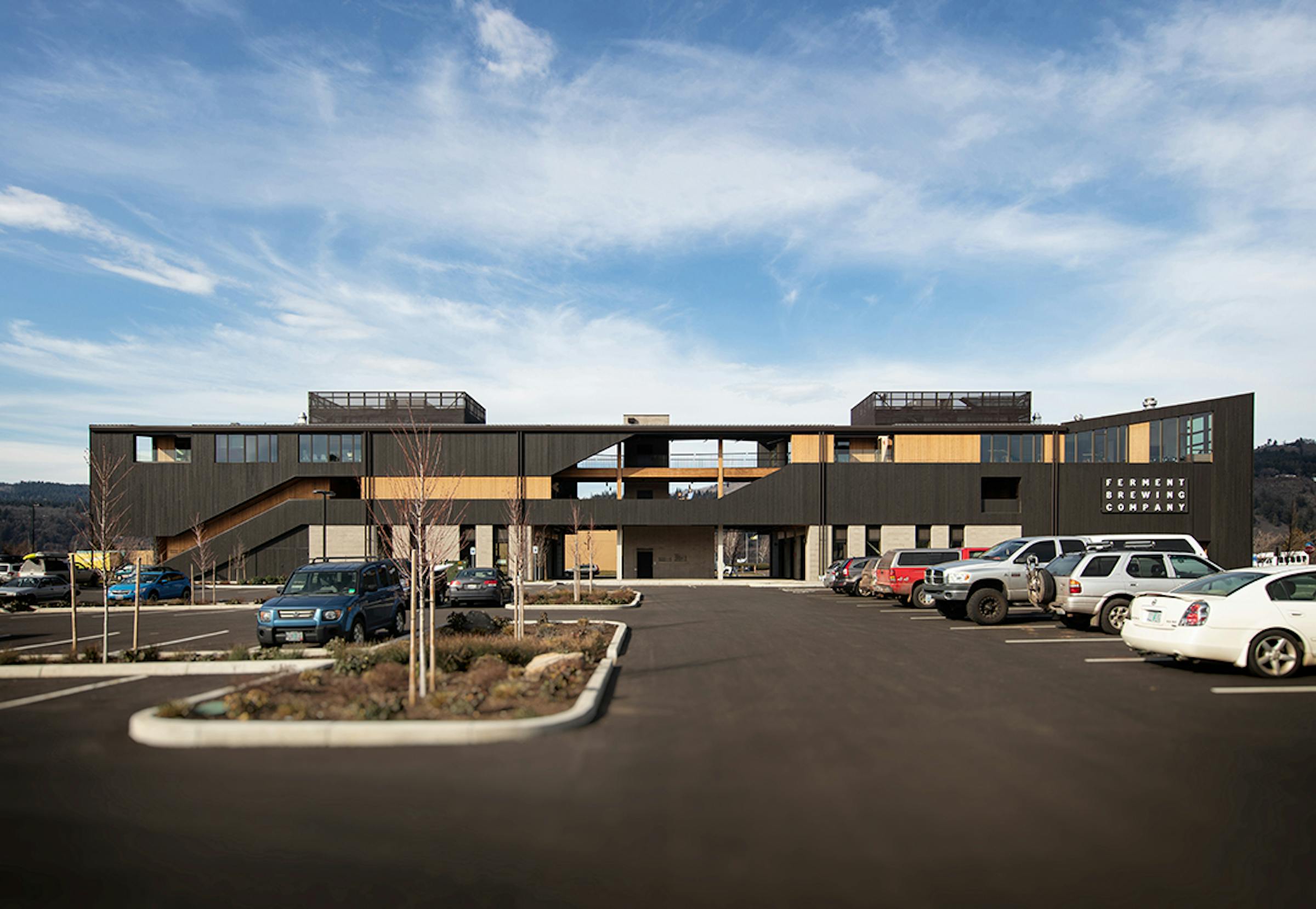 We are excited to announce that Outpost has won a 2021 Wood Works Design Award in the National Commercial/Mid-Rise category.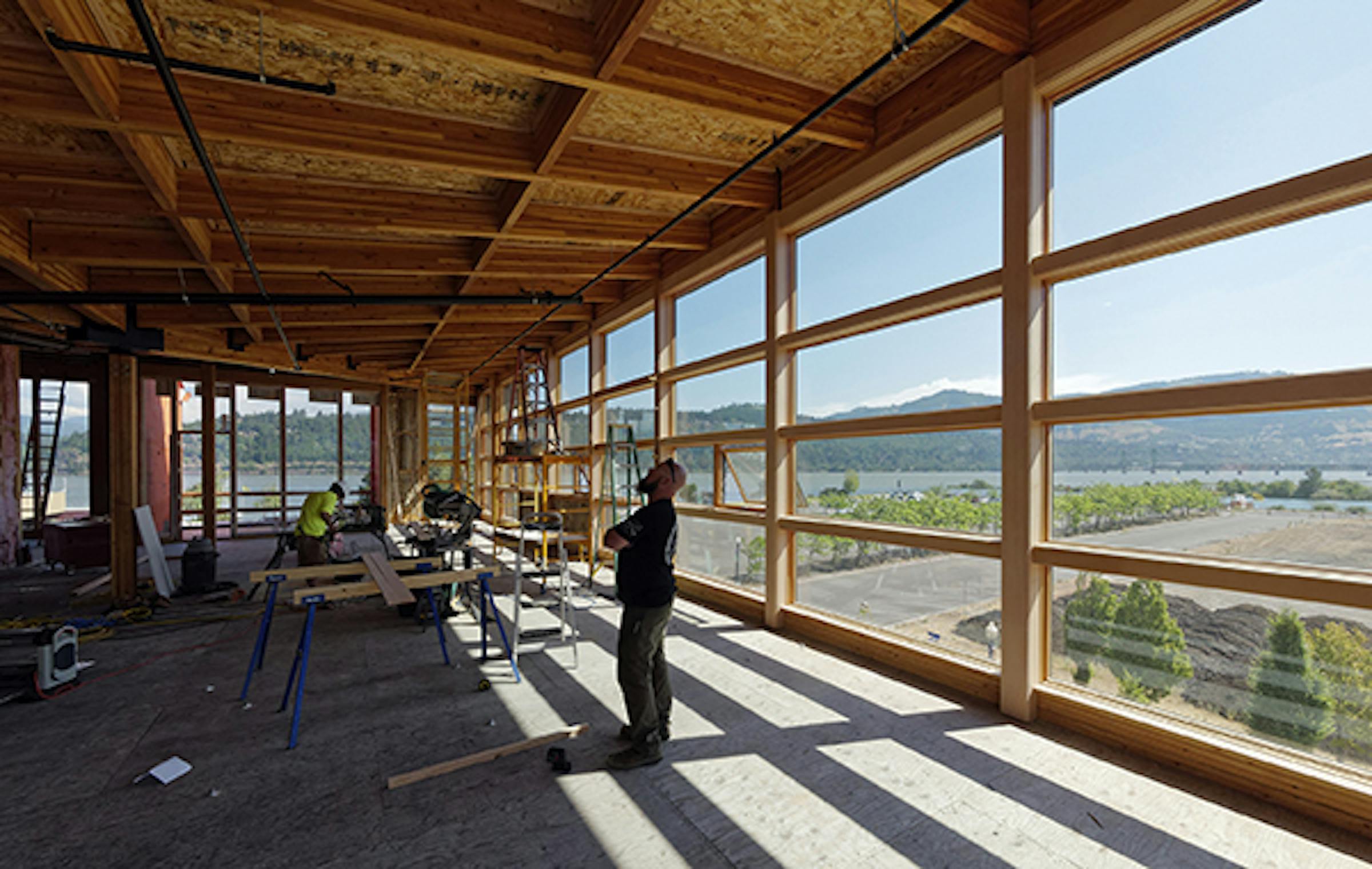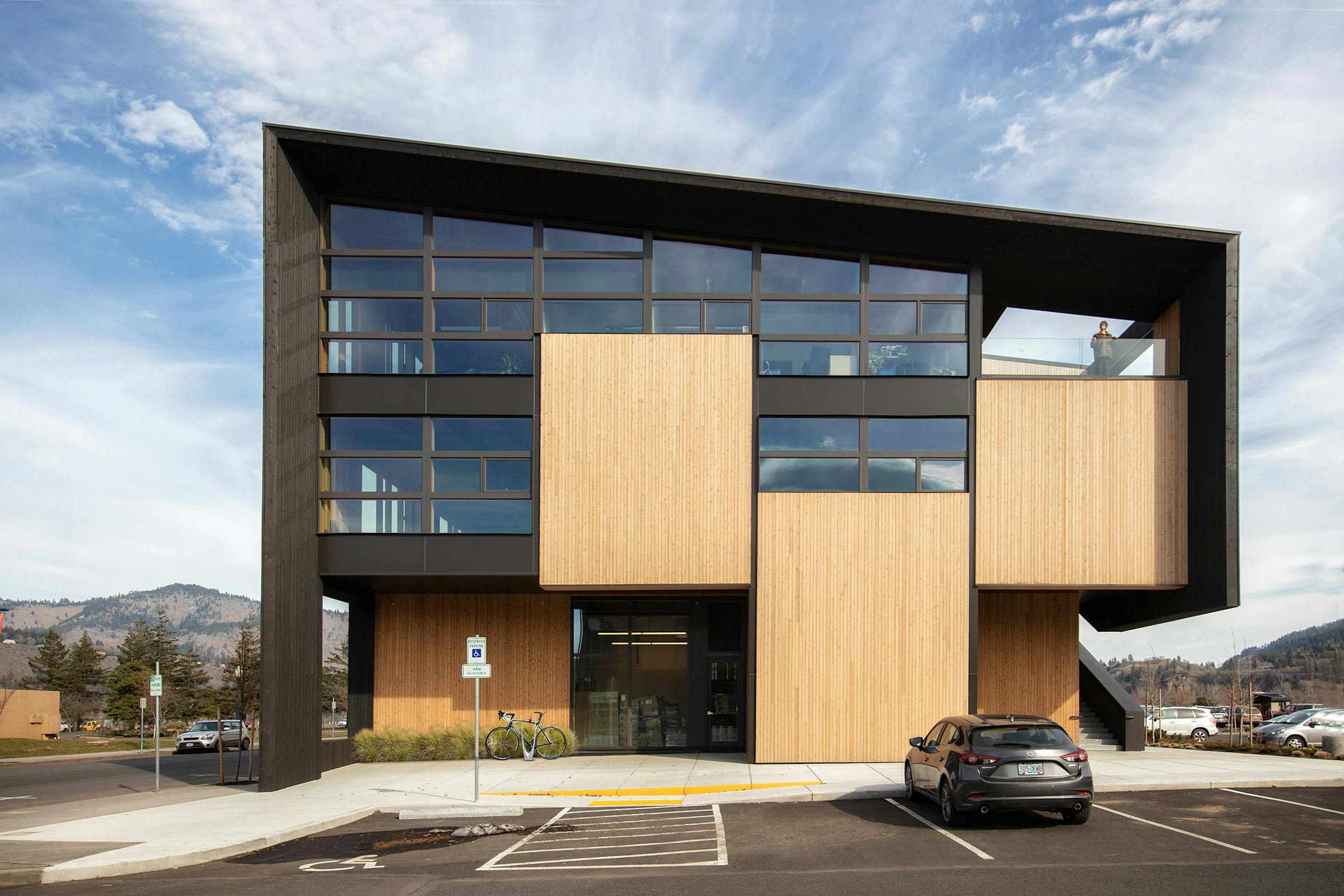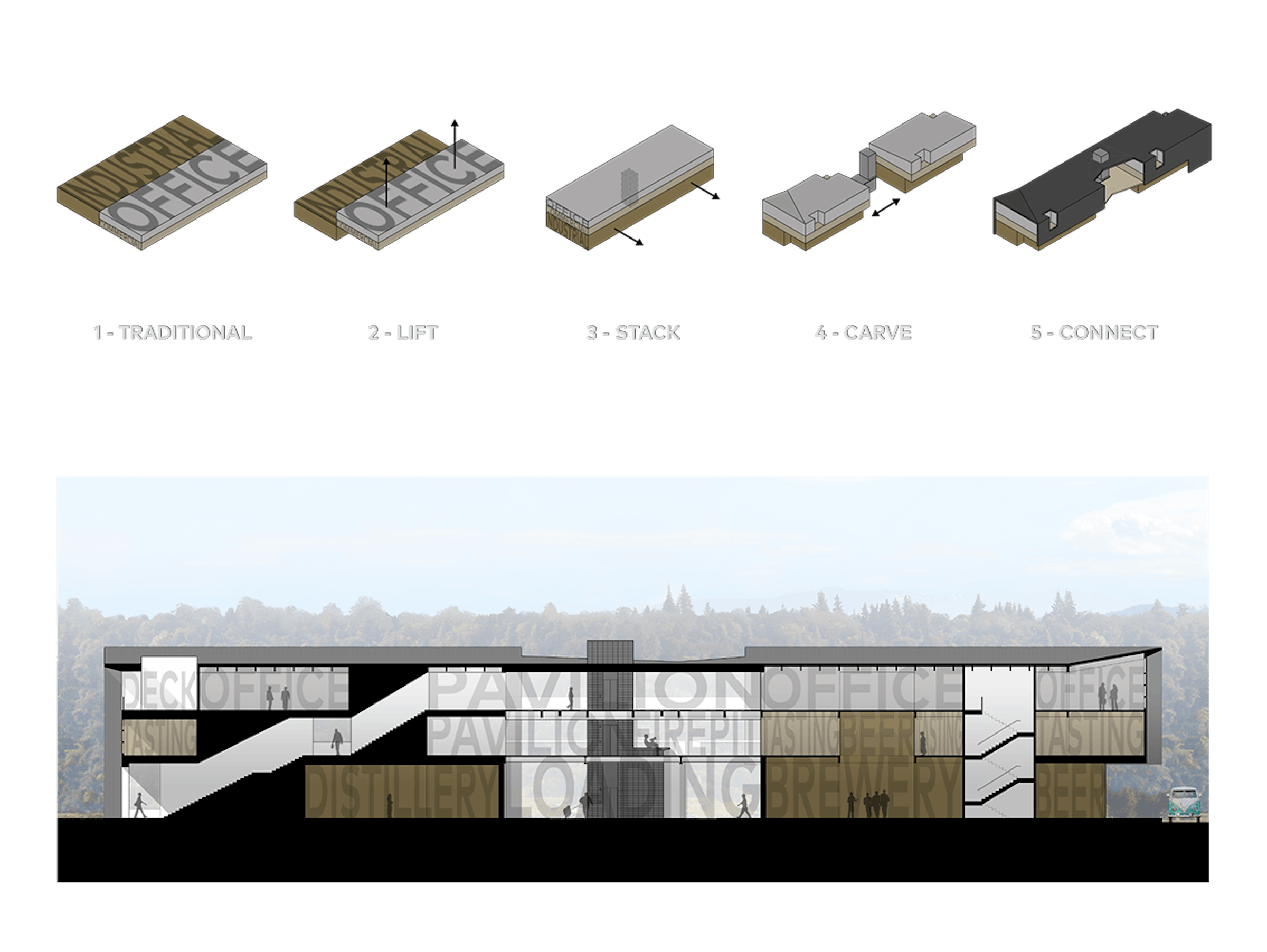 Functioning as one large structure, each of the two three-story buildings that form Outpost are aligned within the exterior envelope but separated to create a central, shared area with terraces, an outdoor fireplace and an expansive, partially covered pavilion.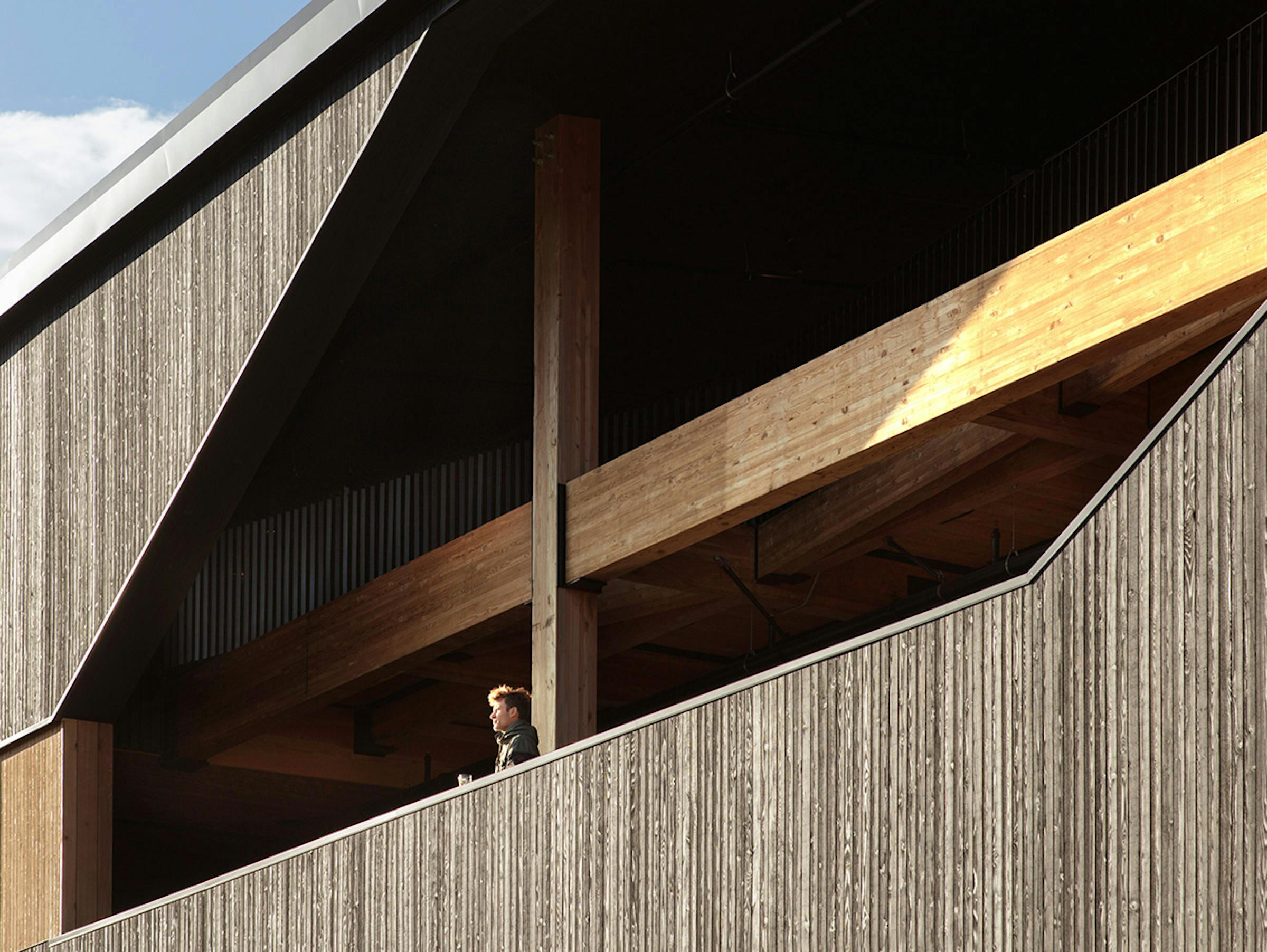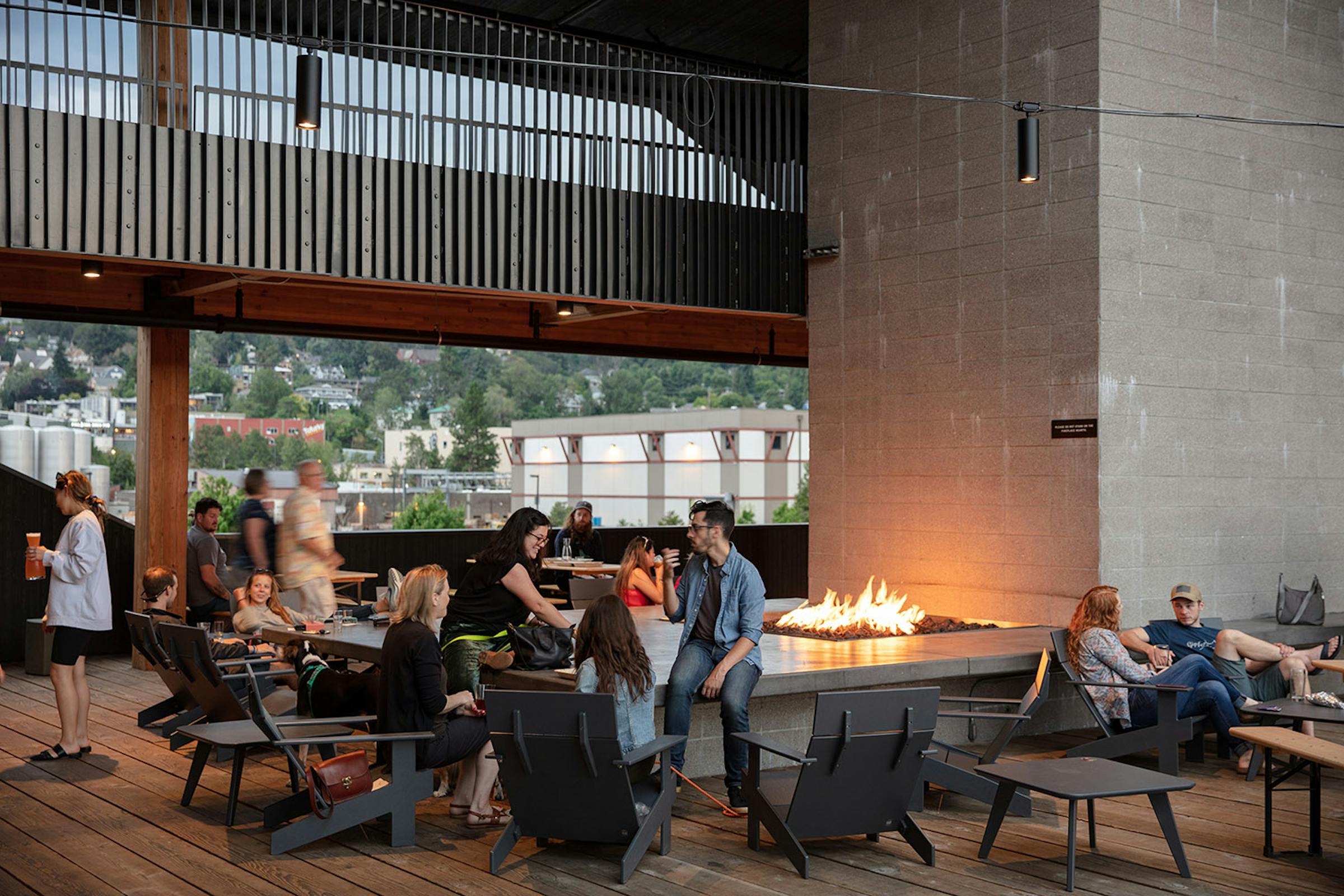 Locally sourced glulam beams are left exposed throughout, complemented with infill walls and pathways covered in Douglas fir decking. Outside, both buildings feature naturally finished cedar on the ground floor and charred cedar cladding above. The visual distinction between upper and lower floors reveals the unique functional separation inside the building.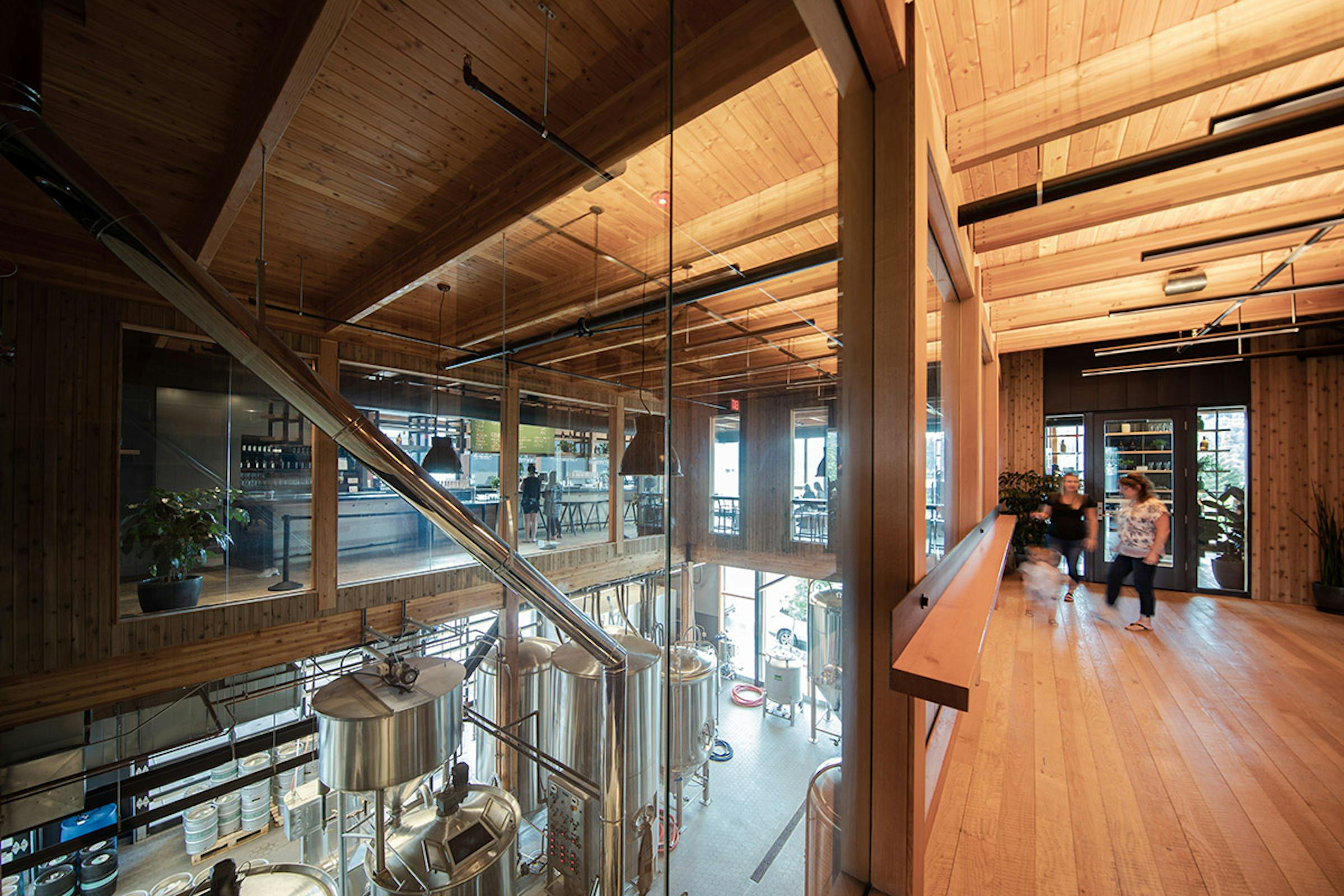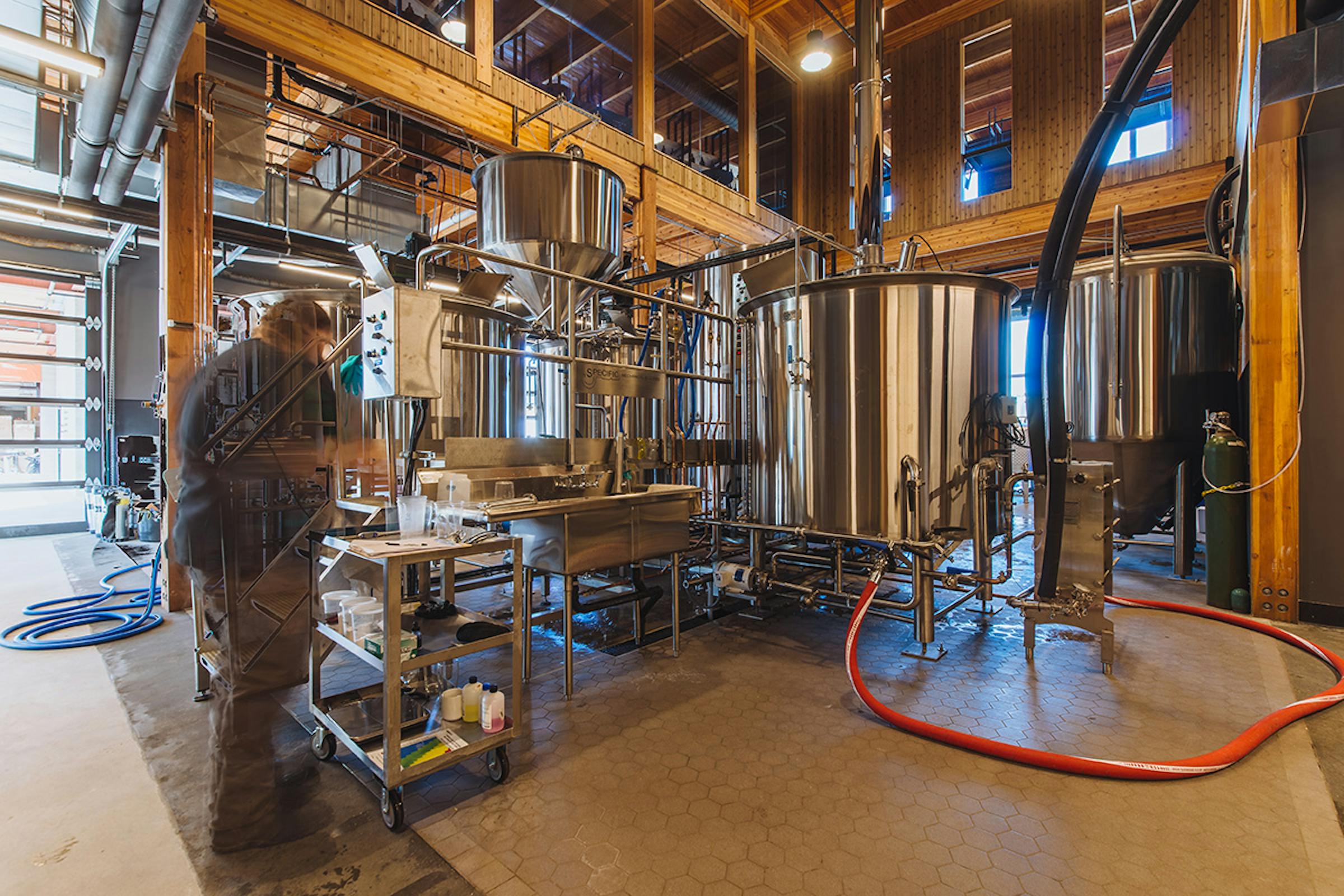 Outpost's ground floor houses light industrial activities—a brewery, distillery and maker spaces—while the upper floors offer retail, office and recreation spaces. Moving traditional street-level retail to the second floor means that shoppers and restaurant goers have views of the Columbia River, Mt. Adams and Mt. Hood, while first-floor industrial tenants have street access and double-height spaces. Exposed wood ceilings and wall surfaces help absorb and reduce noise from the industrial uses at the ground level, protecting the restaurant and office spaces above.