We are honored to have Sideyard featured in STRUCTURE magazine.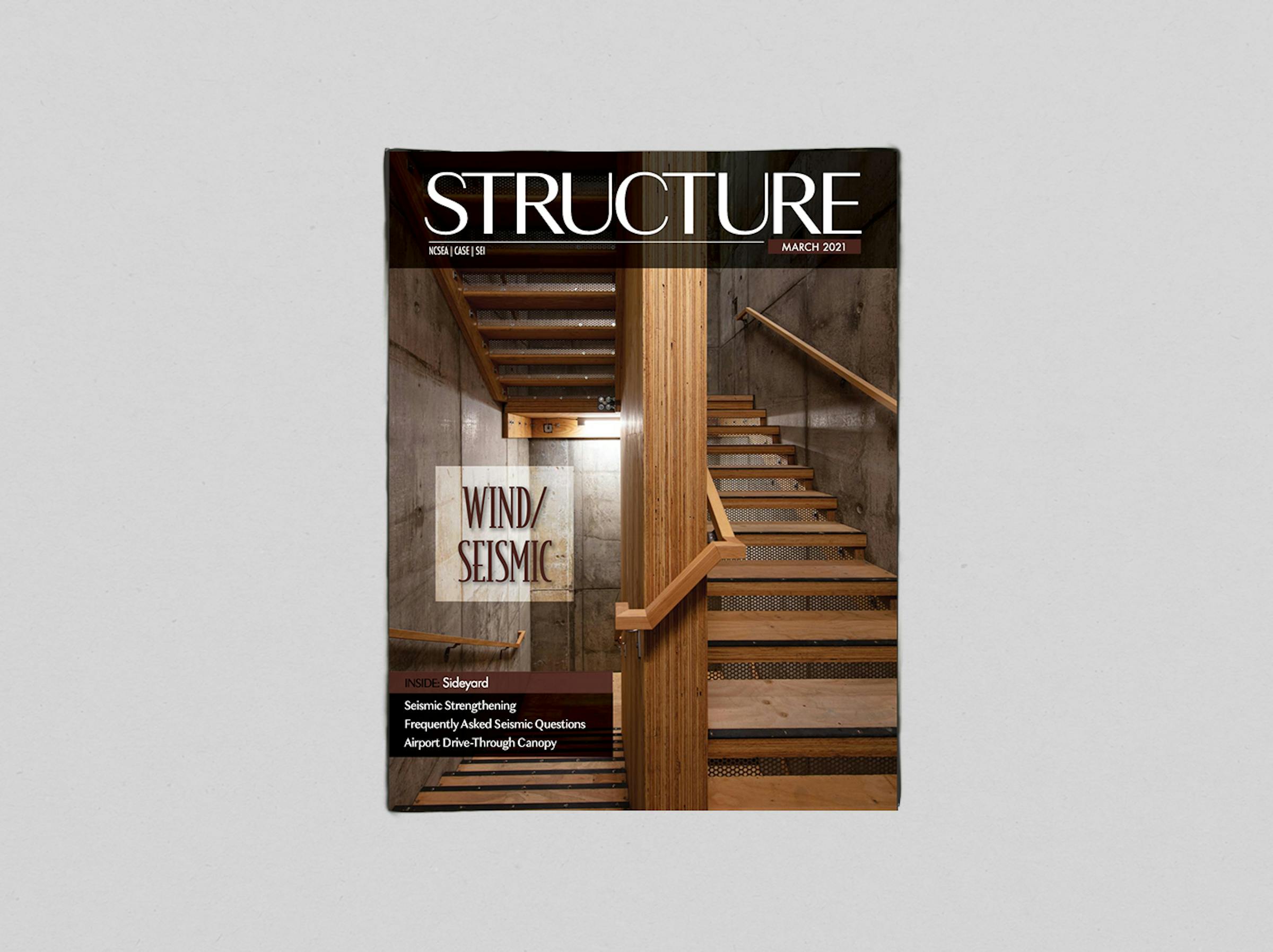 The burgeoning Inner East District of Portland, Oregon, has experienced a transformation within the past ten years and, with it, a surge of new multi-family and office construction. Within this activity lay a small 9,000-square-foot bermed site, an artifact of a newly completed roadway realignment to connect westbound traffic to the Burnside Bridge – a primary link over the Willamette River into downtown. While useful as a staging and lay-down area to facilitate new building construction around it, project partners Key Development, Andersen Construction, and Skylab Architecture saw potential in the small hemmed-in site and recognized its prominent location and importance as a gateway to the newly created neighborhood. Through 17 months of planning and design and another 14 months of construction, the result of that vision is Sideyard – a nearly 25,000-square-foot office and retail building that serves as a showcase of Oregon-sourced mass timber construction
Sideyard is five stories tall and slightly wedge-shaped in plan, measuring approximately 150 feet long in the north-south direction and a maximum of 56 feet wide in the east-west direction. The foundation consists of simple reinforced concrete shallow spread, strip- and mat-slab footings. The bottom-most level is a daylit basement facing Third Avenue to the west, incorporating a non-structural reinforced concrete slab on grade. Reinforced concrete basement walls restrain a single level of retained soil to the east and south. Reinforced concrete walls also surround two interior stair cores of identical size to resist wind and seismic lateral forces.
At the building roof and floors, the primary structural system consists of 5-ply cross-laminated timber (CLT) panels, up to 10 feet wide and 40 feet long. The panels span to periodic glued-laminated timber beams varied in size, up to 8.75 inches wide and 27 inches deep, and spaced at approximately 15 feet on-center. Except where framing into concrete walls, the beams span to and are, in turn, supported by glued-laminated timber columns measuring 10.75 inches by 13.5 inches in cross-section. A 4-inch-thick reinforced concrete topping slab at Level 2 provides sufficient diaphragm capacity to facilitate the transfer of lateral loads from the central core walls to the longer and stiffer basement walls. This topping slab also allowed for a polished concrete floor finish at Level 2 – something desired by the project partners. The remaining floors are topped with a non-structural assembly incorporating gypcrete and a sound insulation mat to provide the requisite acoustic characteristics. The columns and underside of all floor and roof structures remain exposed to view, maximizing the natural wood finish's beauty. All CLT panels and glued-laminated timber members are of Douglas Fir-Larch species and were furnished by D.R. Johnson of Riddle, Oregon.