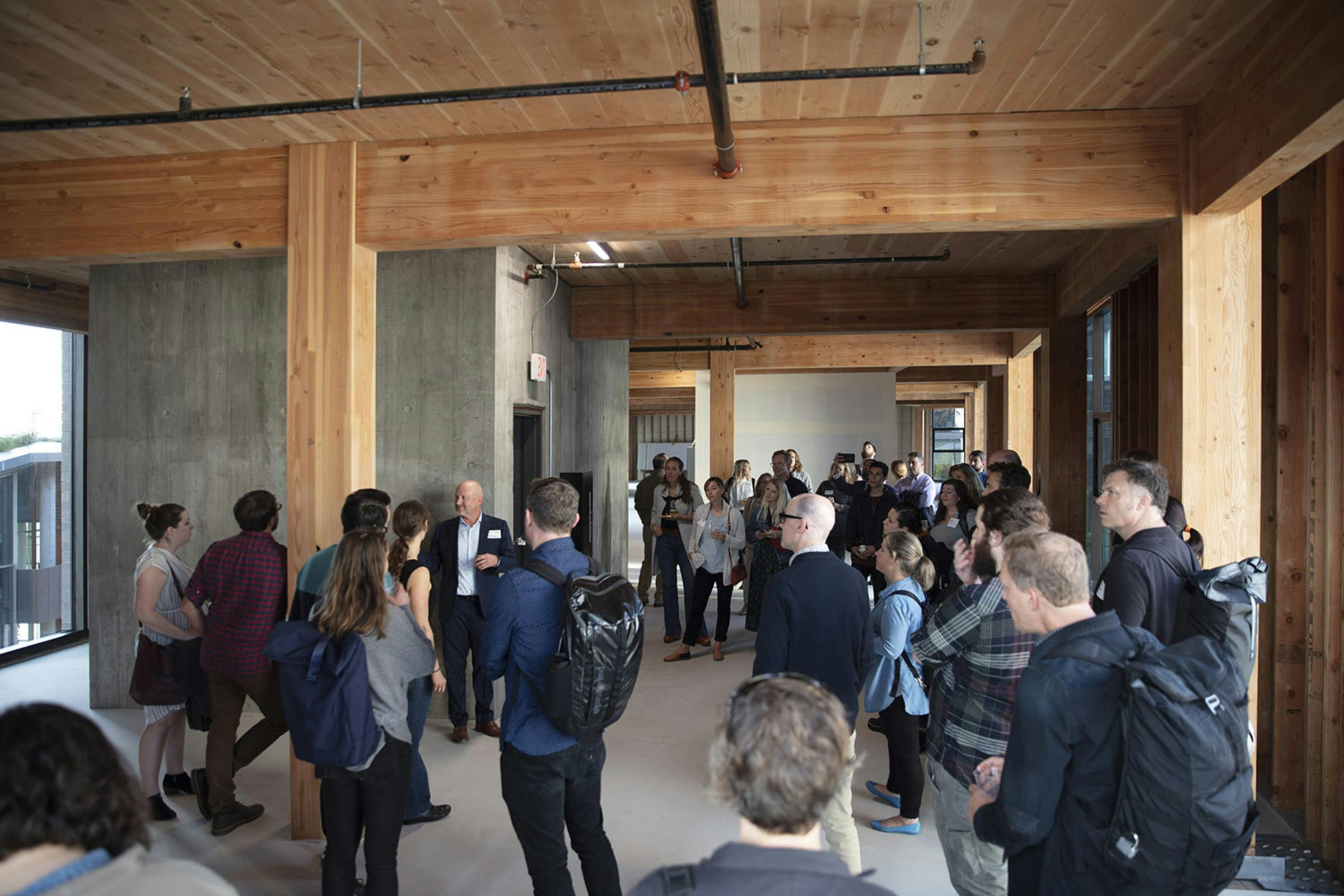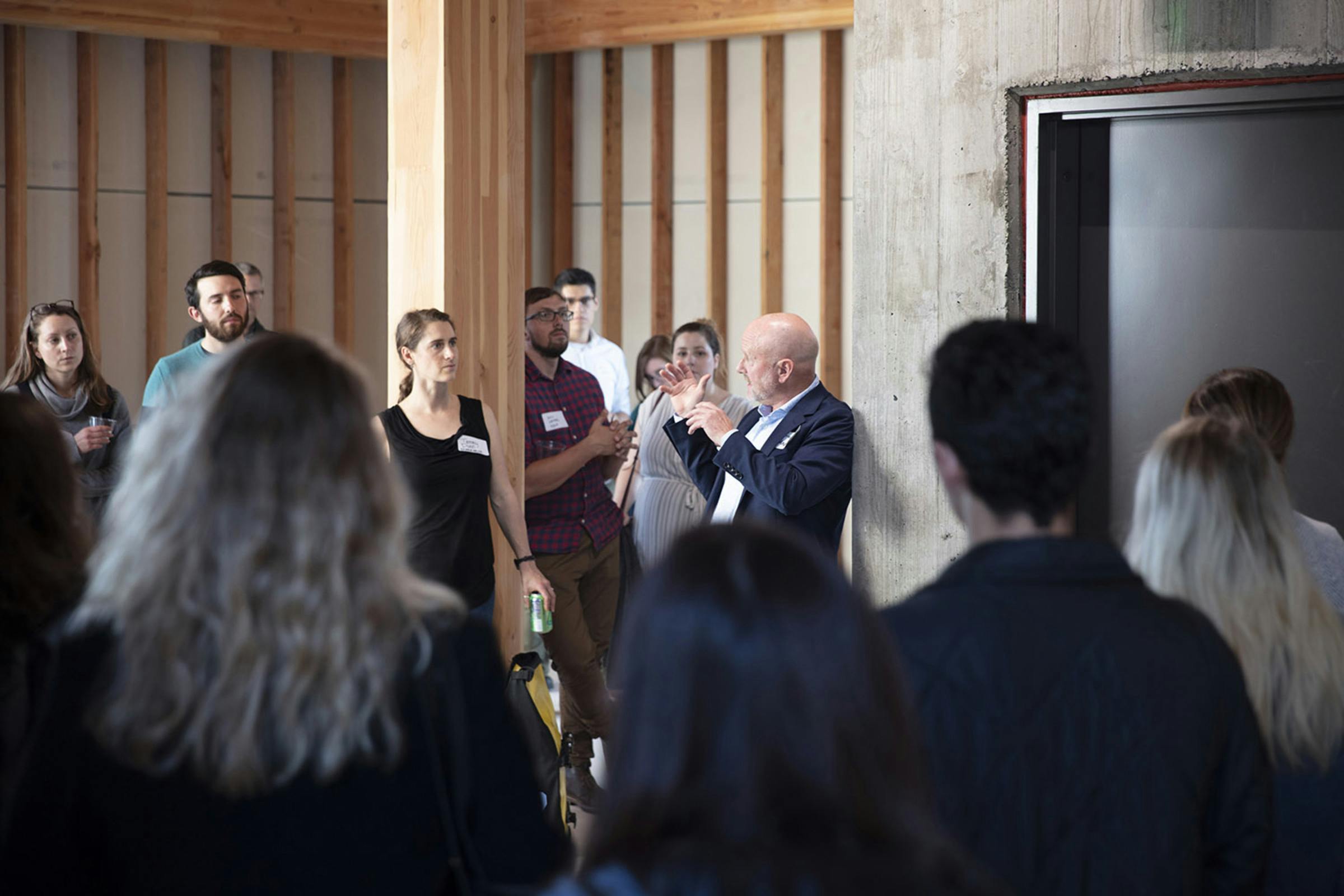 Thank you to everyone who attended the Sideyard Open House on Thursday, September 26th.
We had a great time providing tours, discussing CLT, meeting new people and catching up with familiar faces. 

The core and shell construction of the tenant spaces are complete.
Exposed douglas fir CLT ceiling deck is supported with the same species of glulam beams and columns. Exposed gypcrete floor topping awaits final tenant finish floor material.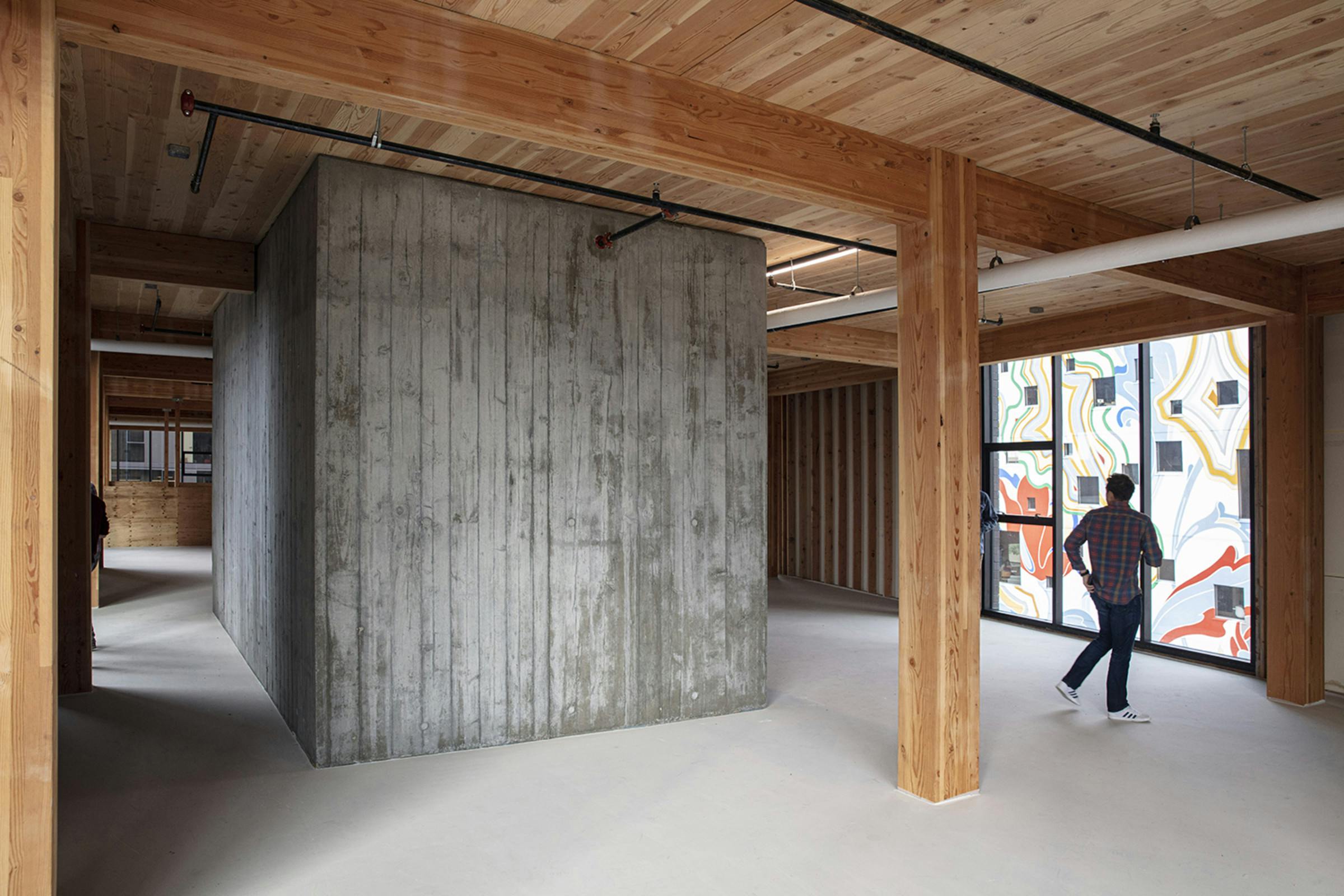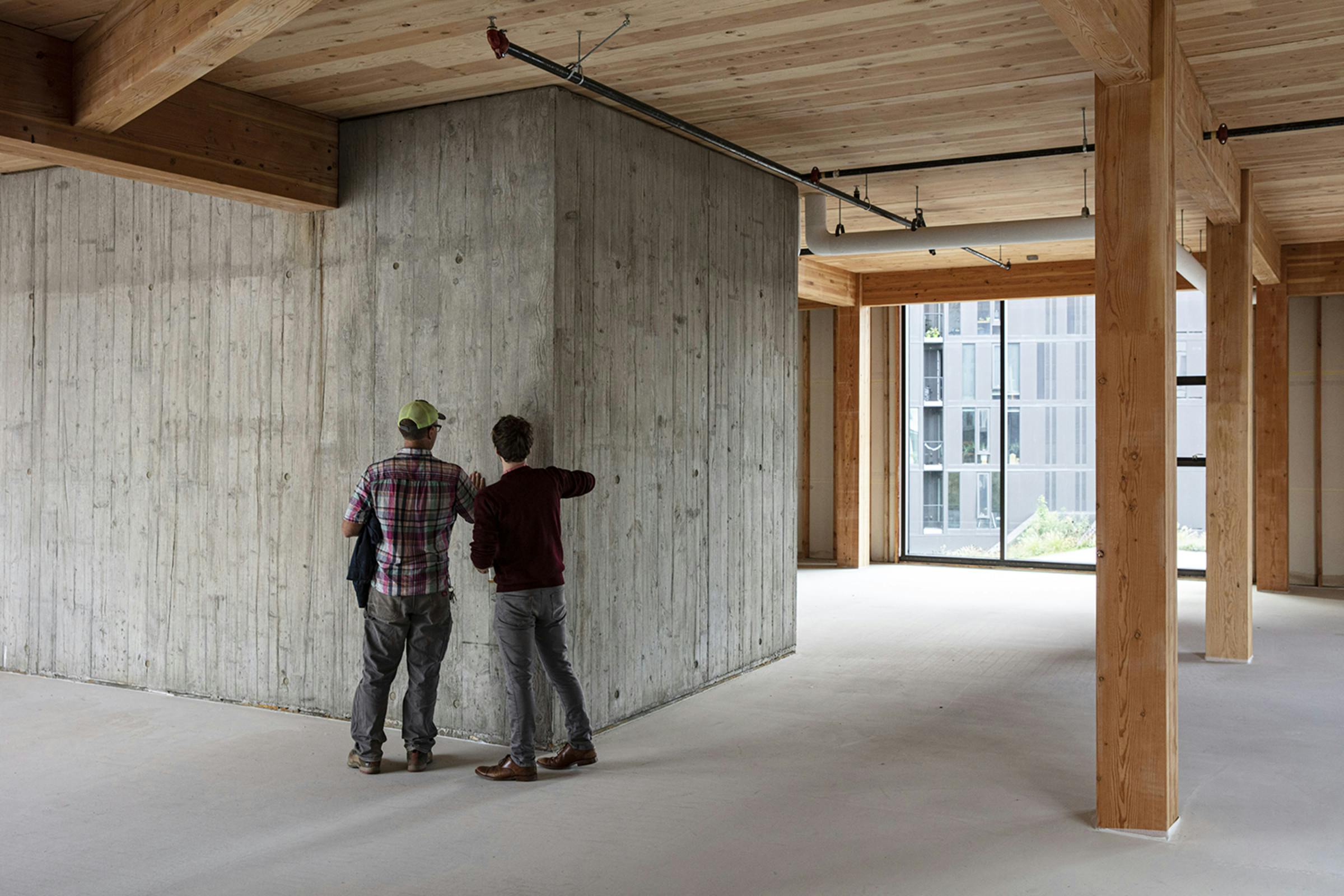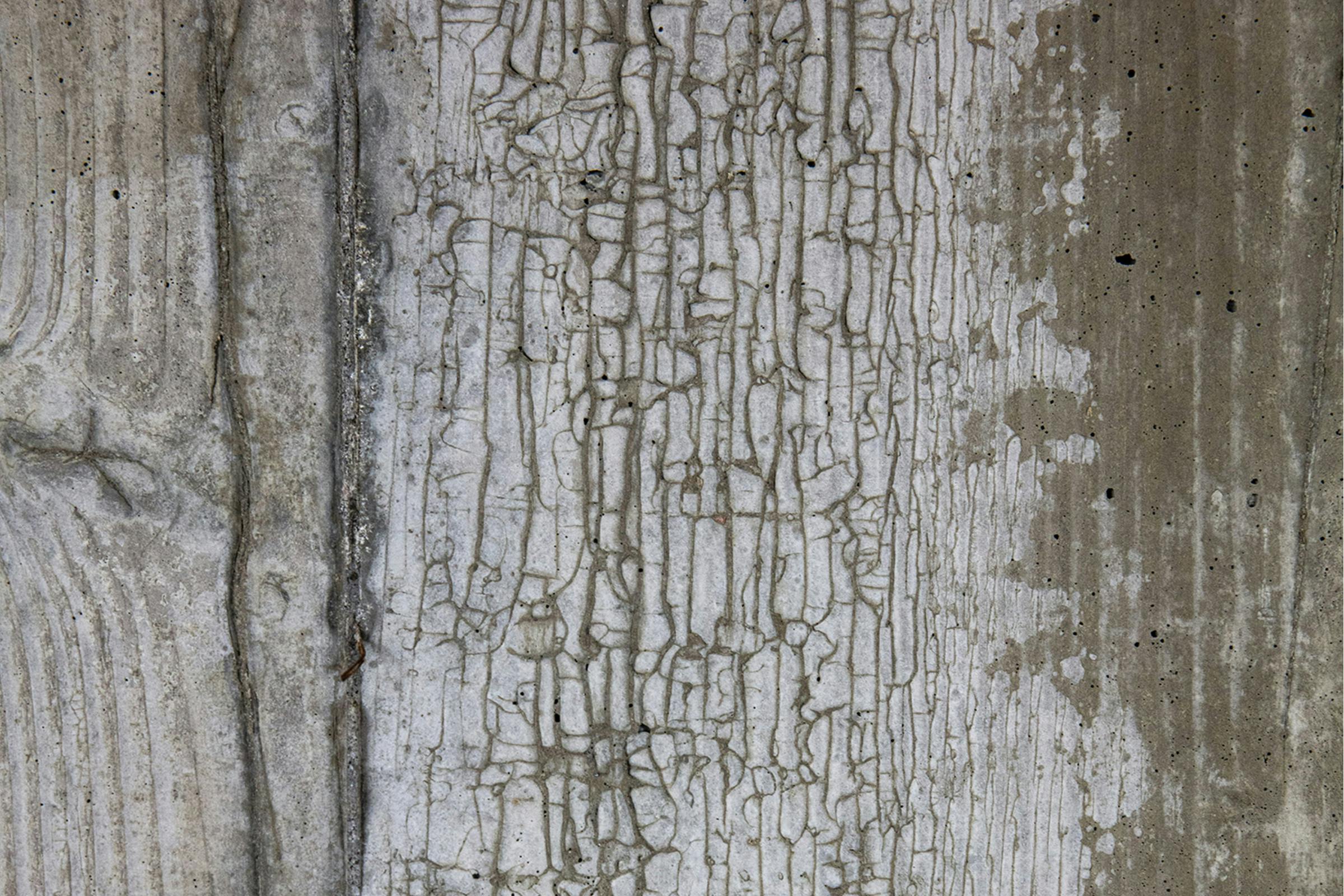 Cast in place concrete cores were formed with CLT panels.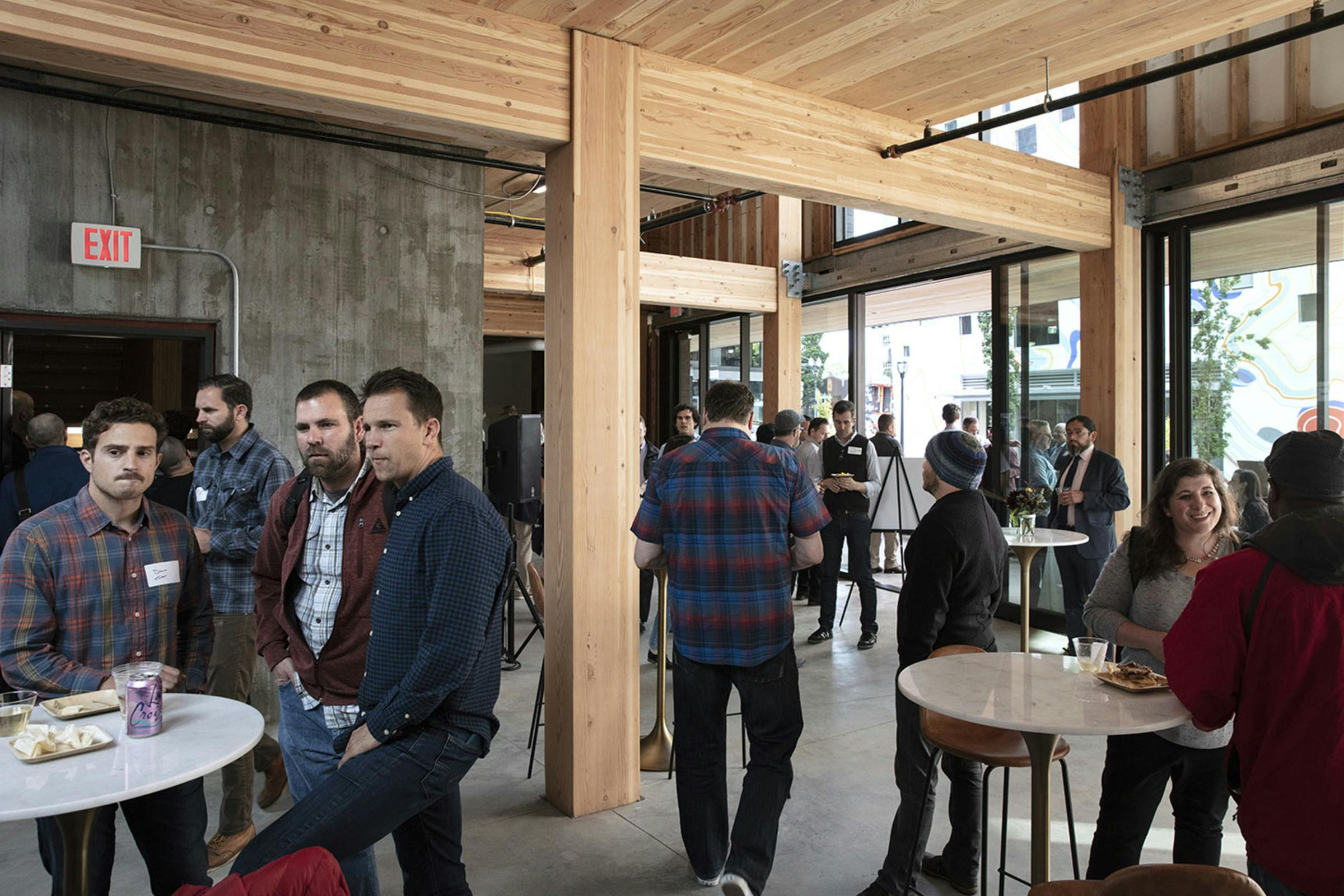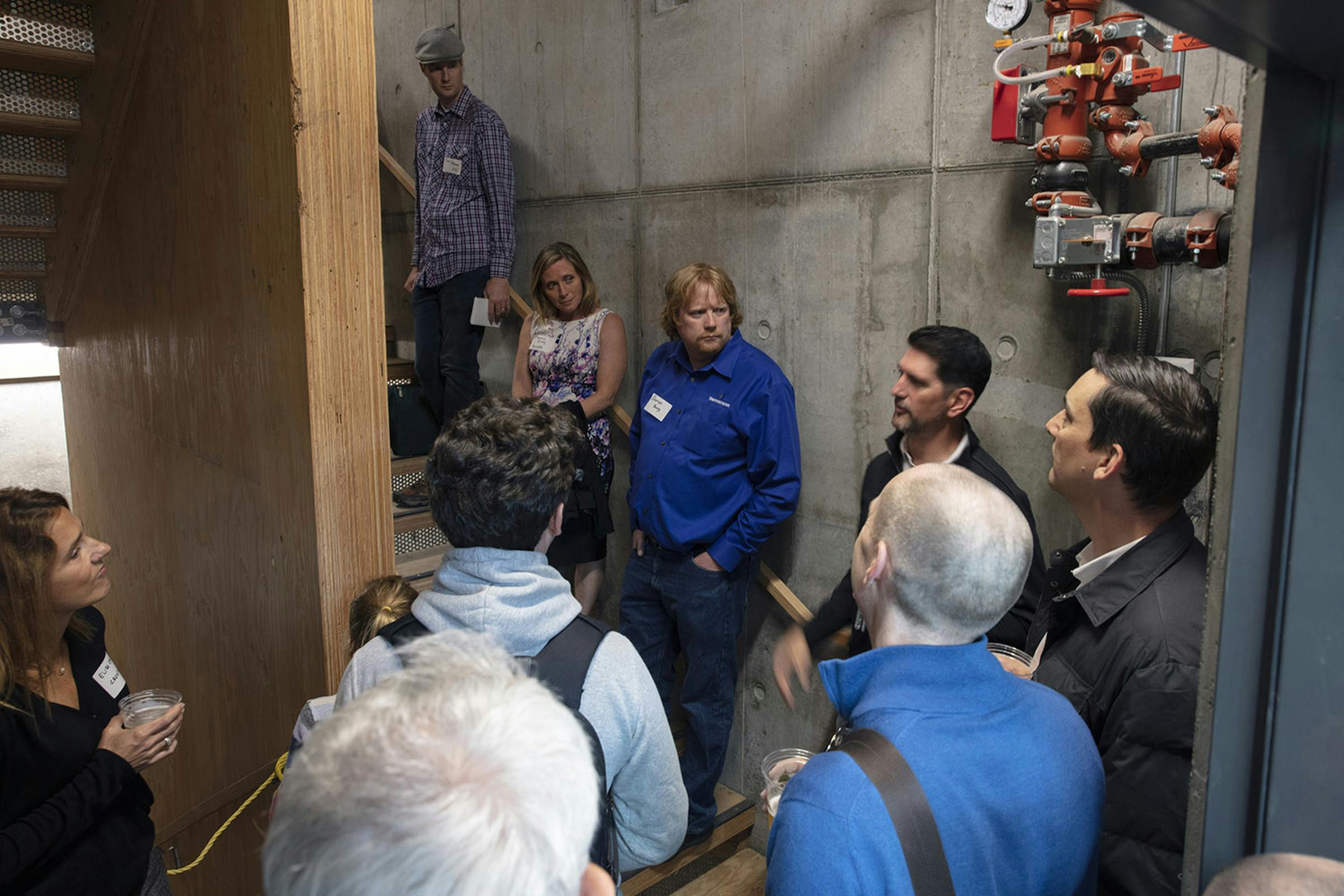 Jason Thompson of catena engineers explains the detailing of the mass plywood stair treads and demising wall.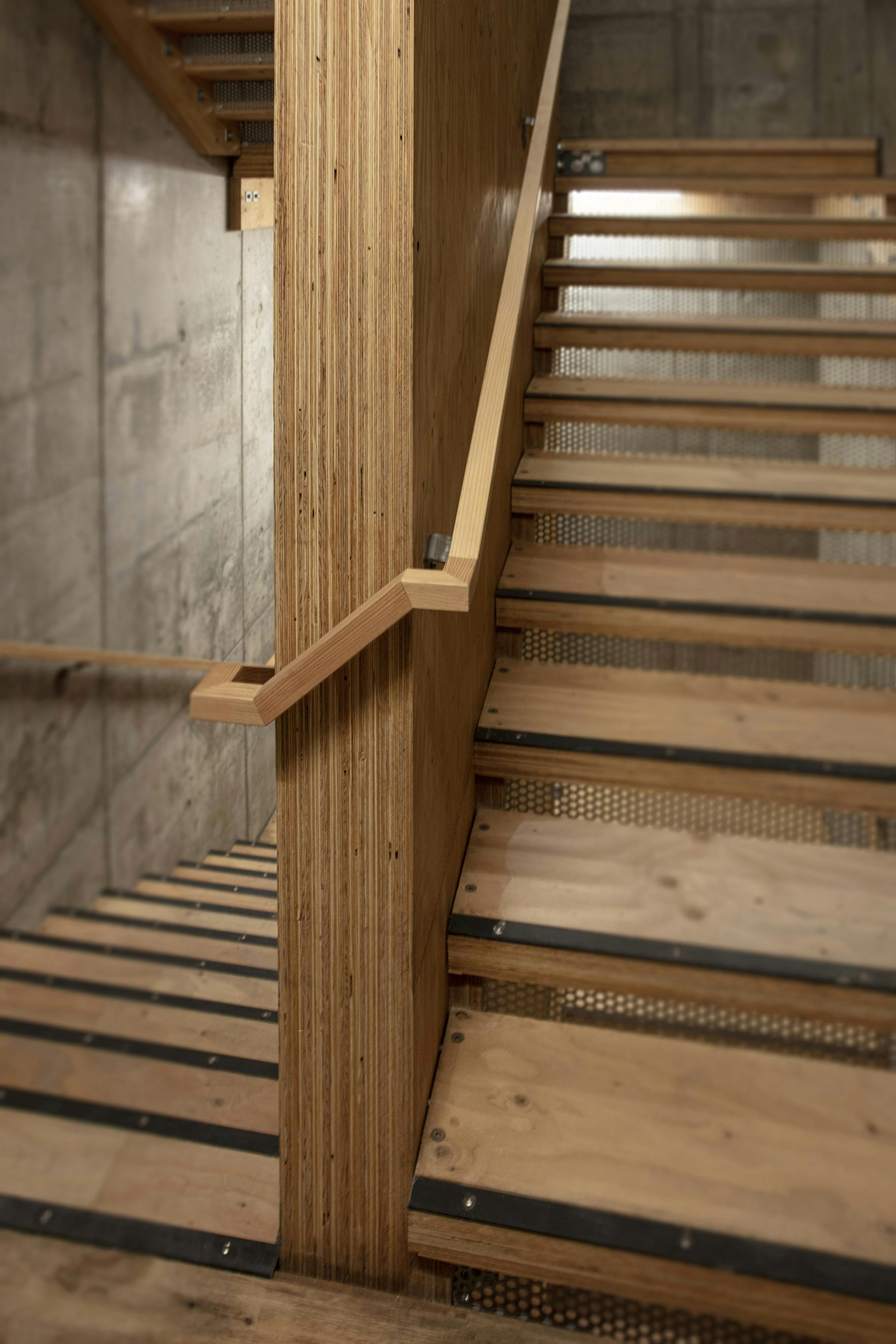 The mass plywood stair assembly is made up of treads, landings and demising wall, which are Freres douglas fir plywood. Stair risers are perforated steel and tread nosings are plate steel.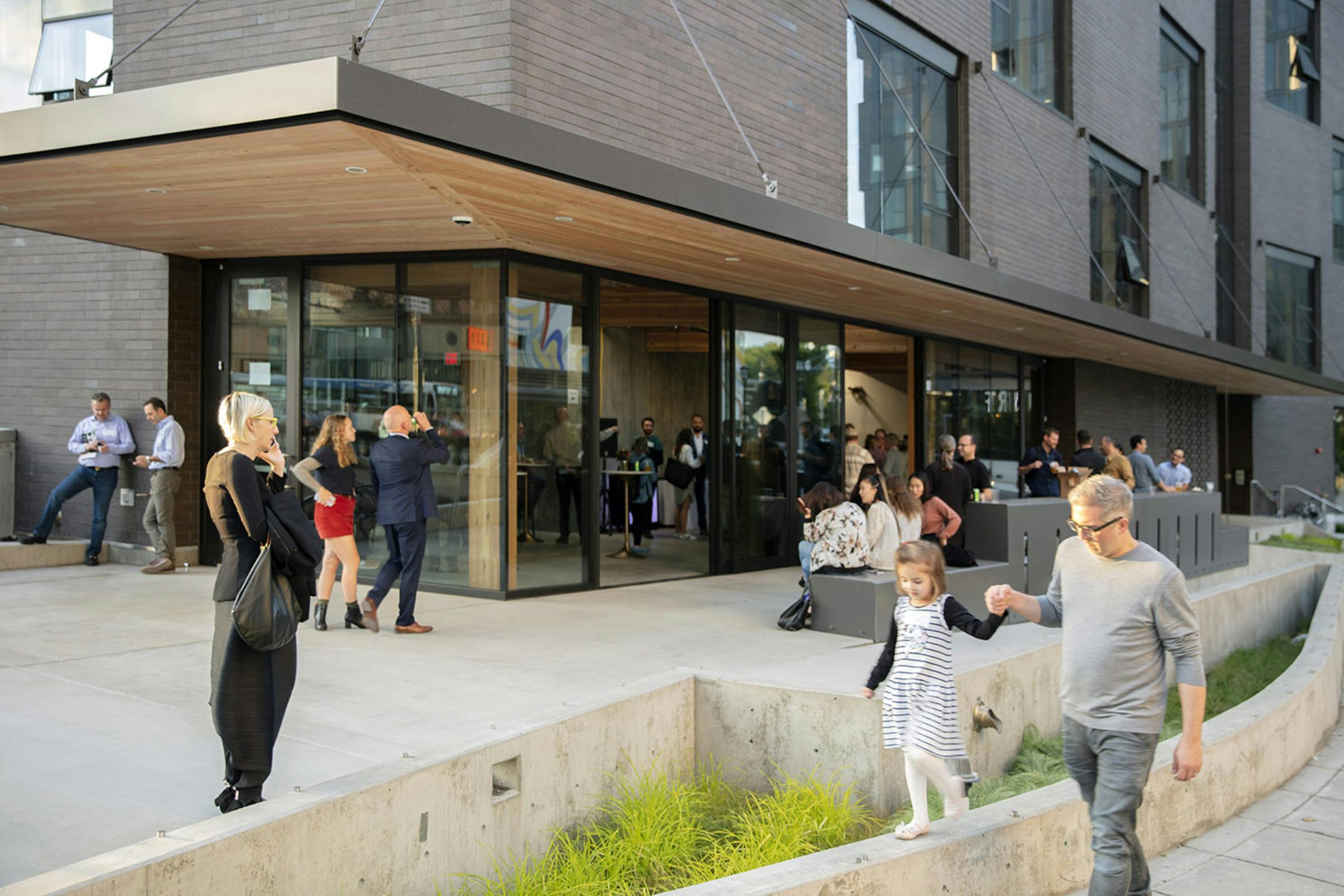 Level 2 tenant space is a two-story volume opening up to Couch Street with large sliding glass doors. Pictured above and below is the public plaza on the corner of Couch and Burnside Street.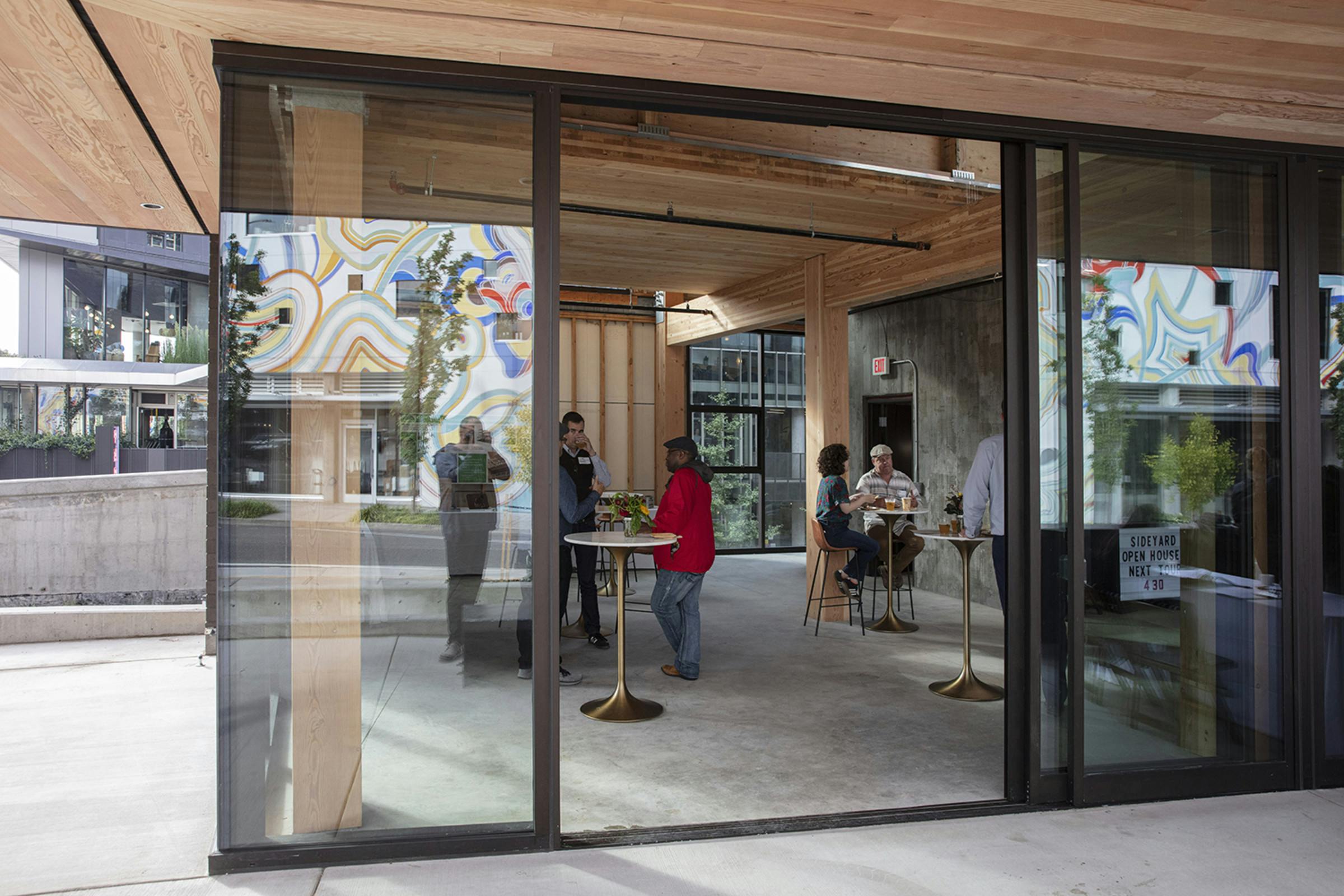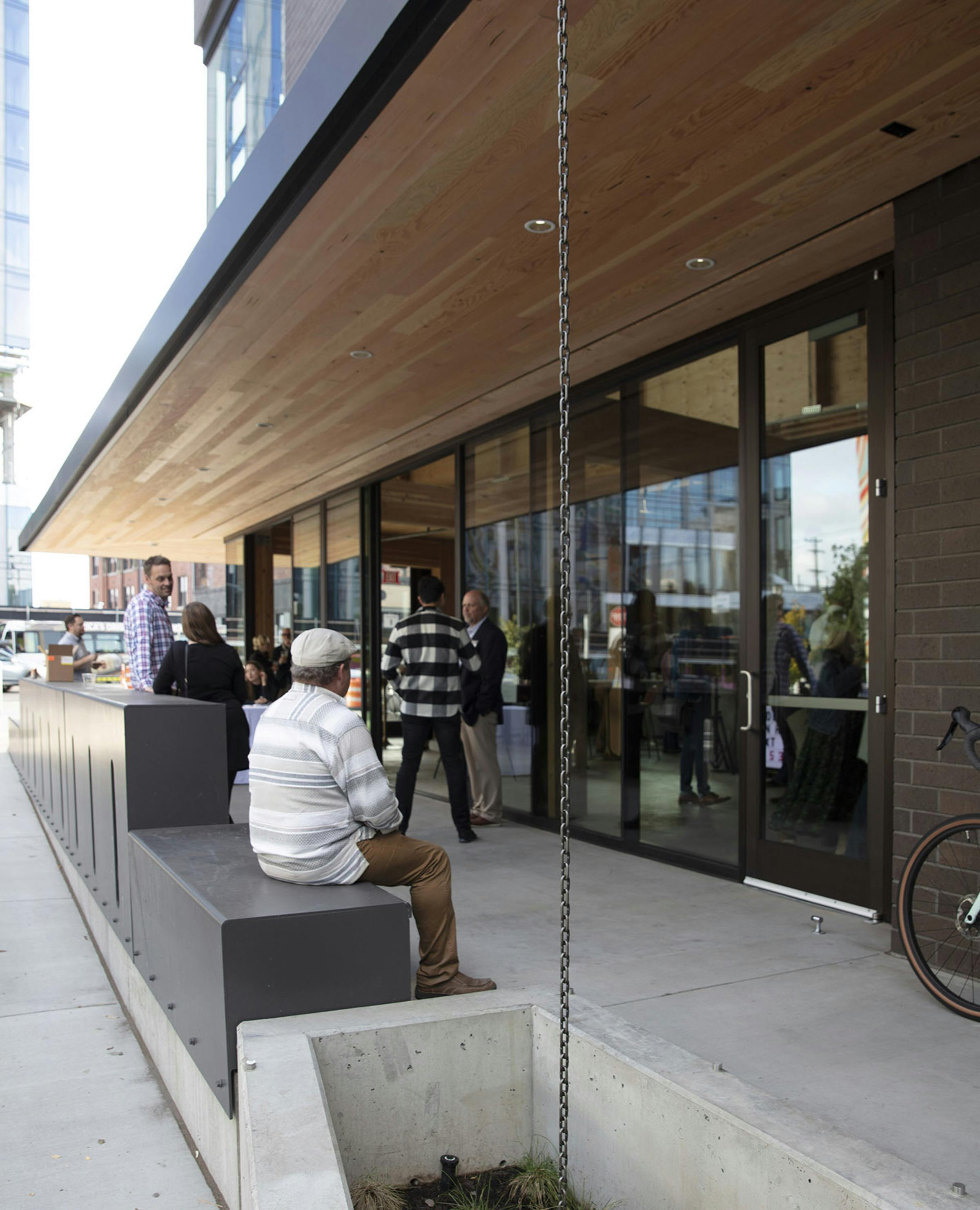 Exterior canopy soffits are clad with douglas fir wood, the same species as the CLT and interior structural elements.
Pictured below, a brick facade screen element highlights the beauty of masonry construction while concurrently concealing exhaust venting.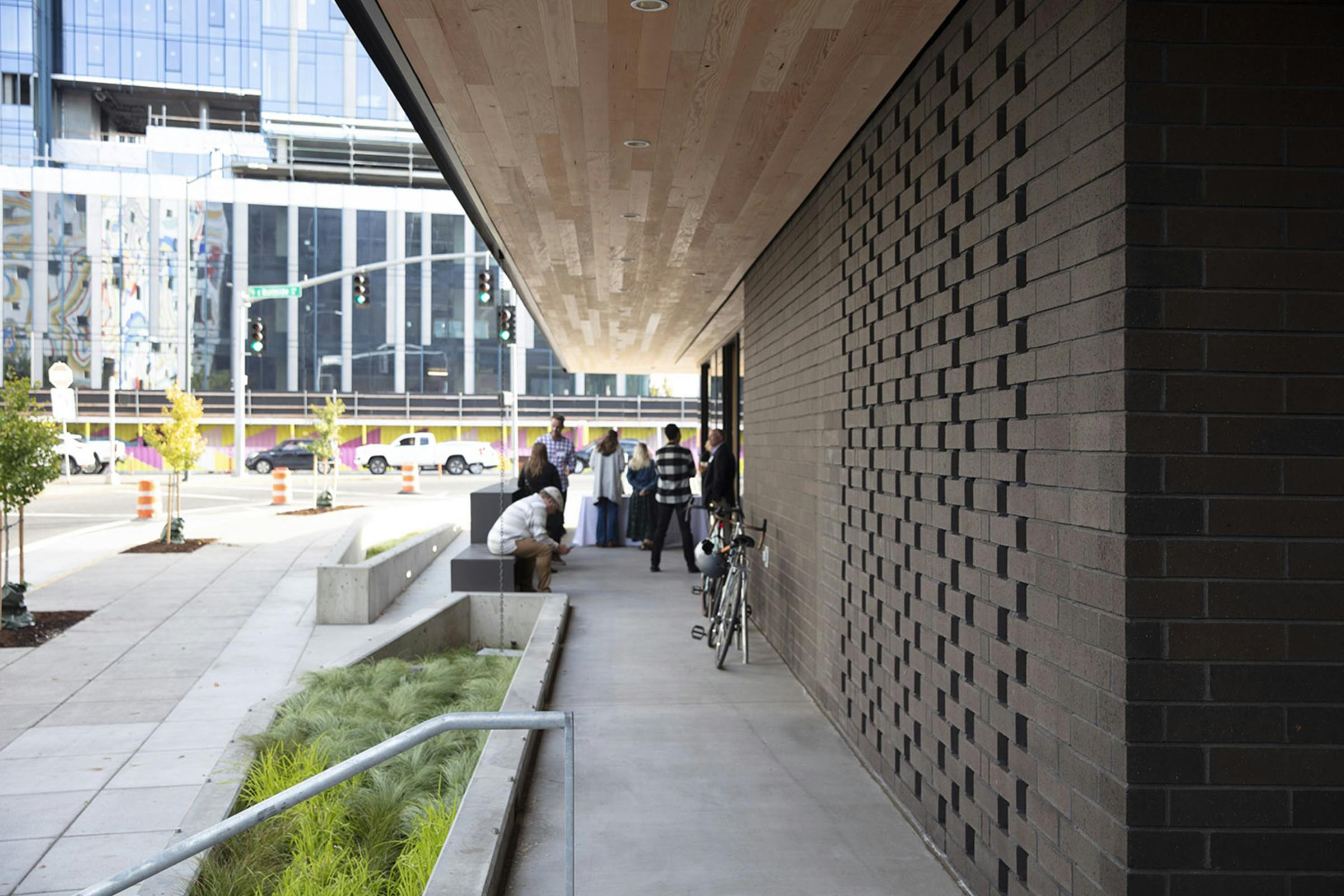 Ramp to the plaza and bike bar seating. Commuter and guest amenities adjacent to a popular bicycle route.